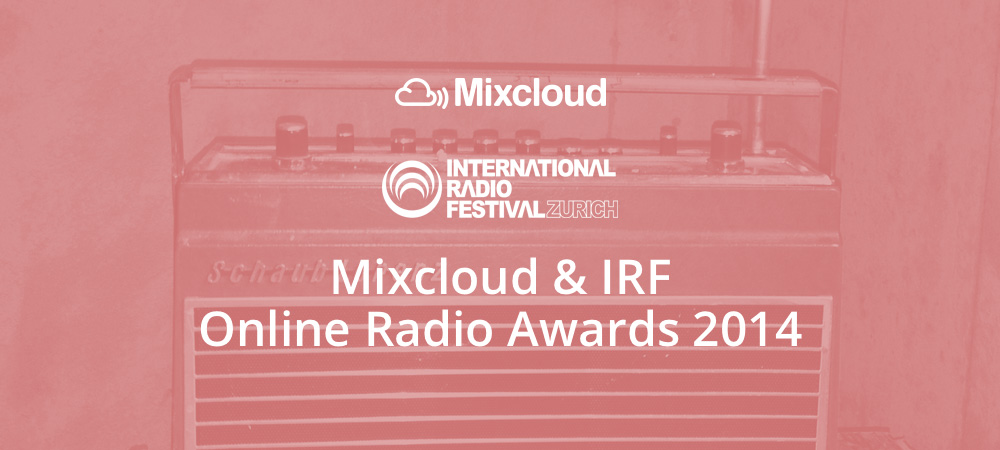 Mixcloud and the International Radio Festival have launched the first annual Mixcloud and IRF Online Radio Awards.

Submissions open today for best show and station across ten categories by a public and industry panel vote. Presenter Tony Prince leads a panel of industry judges and winners will be flown to Zurich to have their show aired at the International Radio Festival from September 3rd to 6th 2014.
Mixcloud Co-founder Nikhil Shah says: "Online radio is thriving. It's one of the most diverse and democratic forms of media in the world. At Mixcloud we're always excited by the incredible content we see uploaded to our platform from DJs, programme makers and radio stations from all over the world. We look forward to celebrating the best in class in our inaugural Online Radio Awards."
Entries close 29th July, with a shortlist announced on 1 August and winning entries announced on 12 August. Global best station winner and Global best show winner will he whisked off to Zurich to attend the International Radio Festival, where their show will be aired live and online to a global audience.
Darryl von Däniken, Festival Director, International Radio Festival, says, "The IRF celebrates curated radio programming. Radio is one of the world's most consumed mediums, and online platforms will ensure it will remain the most listened to medium for many years to come. We are delighted to announce the Mixcloud & IRF Best Internet Radio Awards for 2014."
In addition to global Best Station, Best stations will be chosen across five categories:
Best North American station
Best South American station
Best UK station
Best EMEA (Europe, Middle East, Africa) station
Best Asia-Pacific Station
In addition to global Best Show, Best Shows will be chosen across ten categories:
Dance
Electronica
Funk & Soul
Hip Hop
Indie/ Alternative
Jazz
World Music
Mixed Show
Pop
Talk
Winners will be chosen through a combination of public and industry panel votes, with a line up of judges that includes Tony Prince, best known for his programmes on Radio Caroline and Radio Luxembourg in the 1960s and 1970s. Tony Prince says, "Radio has come a long way since my days broadcasting from the sea. The digital revolution has made it easier for talented broadcasters to share their programmes and radio remains close to my heart."
Folded Wing's Karen Pearson and Monocle 24's Paul Noble will also judge the awards. Karen Pearson, CEO of Folded Wing, says, "Mixcloud are smashing it again! Really excited about being part of their Online Radio Awards, amazing to get online content recognised and shouted about."
Paul Noble, co-founder of Monocle 24 adds, "I'm delighted to be one of the judges on this year's Mixcloud & IRF Online Radio Awards – I have no idea what I'd do without Mixcloud for hosting all my various radio projects. Looking forward to getting stuck into some of the fresh radio and DJ talent this year."


If you liked this story, we can email you more radio news and alerts. Just fill in the form below.