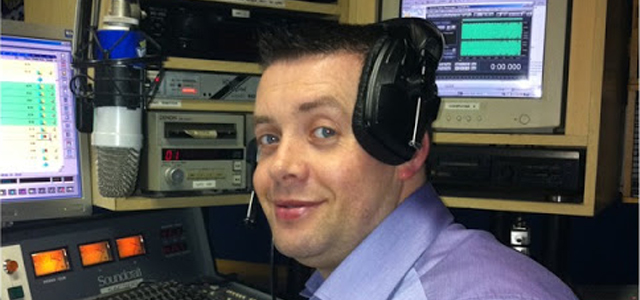 As part of our regular series of Q&As, we've caught up with Chris Murray from the Breakfast Show and Saturday Sport at LMFM Radio.
Tell us a bit about you and the station you work at…
I work on the breakfast show with Seamus Farrelly from 6am till 9am Monday to Friday, The show has an audience of over 40,000 listeners, At the weekend I present Saturday Sport from 2.30 till 5.30, LMFM is the local station for Louth/Meath based in Drogheda
What led you to a career in radio?
My uncle John working on the pirate stations in the 80s, He brought me to Radio City 257 on Capel street to answer the phones for him & I got the radio bug.
What artist would we be surprised to find on your iPod?
Michael Bolton
Who is your favourite radio personality not on your staff and why do you like them?
Casey Kasem or Rick Dees, i used to love listening to them doing the American top 40 when I was growing up.
Who would be a "dream guest" to have on your show?
Alex Ferguson
What was your favorite station to listen to when you were a kid?
I listened to the red hot sound of Sunshine 101.
What music do you listen to when you're not working?
Oldskool dance classics, reminds me of my Sunset & Pulse FM days in the 90s.
What ringtone do you have on your mobile?
E.T. Phone Home
What was your last non-industry job?
I worked in a supermarket packing shelfs
What's the biggest gaffe you've made on air?
I said for f… sake when the mic was live and only realized when it was too late!
Tell us a secret nobody else knows!
No way, this industry is too small.


If you liked this story, we can email you more radio news and alerts. Just fill in the form below.