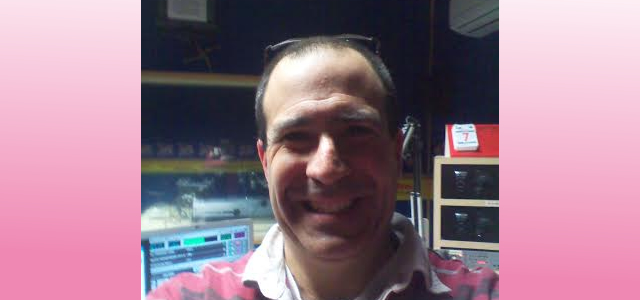 Jim Sweeney's radio career began in 1988 in Las Vegas and took him across America, but his first gig in Ireland was probably his most famous one.
Jim was known as Marty McFly from 1996-1998 on Atlantic 252, then he moved to LMFM where he remains to this day. Read on to find out all about his thoughts on the radio industry and a very big yet unconfirmed radio secret.
How would you describe your first radio gig?
Overnights at the then Adult Contemporary KWNR-FM, Las Vegas. Also did some production and promotional events. AND Running the "Radio Candy" programme on Sunday Mornings, hosted by the late comedy star John Candy!
What led you to a career in radio?
Between jobs and saw an ad for broadcasting school in Las Vegas. That simple.
How would you describe the radio landscape in your market?
I'd have to say a full-service over 35's station. Full service covering the broadest spectrum of varied listener interests from sport to talk to music and specialty programmes.
What is your favourite part of the job?
Being on-air. Allowing me to be me. …quirky with my own style of interesting word usage to talk about music and the showbiz of the day!
What's the coolest promotion you've been involved with recently?
I liked the GRAVYTRAIN at LMFM!
What's the coolest promotion you've EVER been involved with?
I always loved the £1000 cash call at Atlantic 252.
What artist would we be surprised to find on your iPod?
Johnny Cash and Duke Ellington.
What's one thing that would surprise many people to learn about you?
Just how many nationalities are wrapped up in this body of mine and my love of eastern philosophy.
Who is your favorite air personality not on your staff and why do you like them?
Always loved Neil Rogers of WIOD, Miami, so addictively entertaining
Who would be a "dream guest" to have on your show?
Jack Nicholson on a wild day and Tom Scholz of Boston
Do you have a favourite hobby outside of radio?
Computer building and refurbishing, tennis, movies and music, the internet.
What music do you listen to when you're not working?
Anything and Everything. A TRUE Eclectic. Could be heavy duty rock one day, Soul/Motown the next, even country and bluegrass, gospel or the great vocals of old school MOR, Sinatra, Ella Fitzgerald, Tony Bennett. Also Engelbert Humperdinck. Elvis and The Beatles. Anything 70's.
What is the one truth that has held constant throughout your career?
Practice makes PERMANENT! Do it wrong from the start and you will continue to do so unless you change course.
What advice you would give people new to the business?
Start at the bottom and learn all aspects of the industry. Learn about sales.
Who were the people who helped shape your career to date Jim?
Gary Moss My first Programme Director, helped shape what I am today. And some people who hired me when I needed a gig real bad were Henry Owens and Al Dunne at Atlantic 252 and PD Lane Jernigan. Who gave me my first Position as News Director in Delaware, South of Philadelphia.
And finally tell us a radio secret that no-one else knows…
The first person to use toilet paper in a radio studio was Ronald Regan when he had a staff announcing job at WOC in Davenport, Iowa in 1932 (unconfirmed).


If you liked this story, we can email you more radio news and alerts. Just fill in the form below.