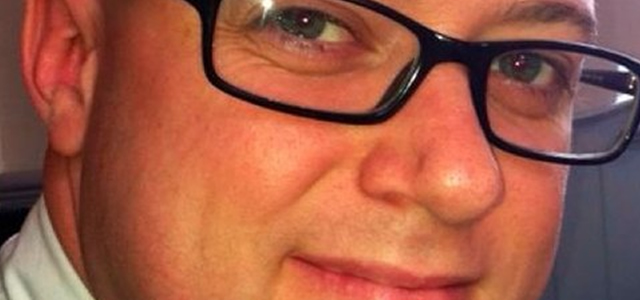 Kfm Radio's Production Manager Robbie Dunbar takes his place in the RadioToday hot seat to answer our questions on radio, life, the universe and everything.
Robbie has been in the radio business since 1997, as well as DJing the length and breath of the country over that time. By day, he work's as the production manager for Kfm Radio… By night, he present's on Kfm Radio.
Tell us a bit about you and the station you work at…
I started on radio in 1997 and have worked in many pirates on the way up the ranks. I've always felt its best to know all aspect's of how a station is run, so with that I like to involve myself in everything with Kfm Radio. From programming, music, production and the technical end of things also.
How would you describe your first radio gig?
First radio gig was with Hits 106fm in Dun Laoghaire like so many others. Met some great people with that station and still in touch with most of them.
What led you to a career in radio?
I had started DJing while on holidays in Valencia, Spain and when I returned my friend Shane Lavelle asked me to help him answer phones on Pulse 103fm and then when he moved over to Hits 106, they asked me would I be interested in my own show.
How would you describe the radio landscape in Kildare?
Kfm's area is all of Kildare which can be difficult with Dublin stations bordering you on one side and locals all around the other. We are number number 1 for the county of Kildare.
What makes your station unique?
Our presenters and the staff we have make the station sound the way it does, not sure its unique, but it is a good listen.
Are you wearing more "hats" than you have in the past?
Everyone wears more hats in the radio business of late but I look at it as an opportunity to gain valuable experience.
What are you doing social media-wise?
The station is heavily committed to Facebook, Twitter and our website at the moment and we spend a huge amount of time interacting with our listeners on various topics happening in the county.
What is your favorite part of the job?What artist would we be surprised to find on your iPod?
Sara Bareilles… think she's a top act and a lovely lady!
What's one thing that would surprise many people to learn about you?
I'm actually a shy person.
Who is your favorite radio personality not on your staff and why do you like them?
Pete Tong BBC Radio 1, the chap is a god!
Who would be a "dream guest" to have on your show?
Maybe Lady GaGa and see if I can do a better job than Jonathan Ross did.
What was your favorite station to listen to when you were a kid?
Used to love listening to DLR 106fm and also Passion Fm.
What music do you listen to when you're not working?
Really into my funky house music, nice and chilled with loads of piano and sax.
What is it about our industry that keeps you wanting to do it for a living?
It's the diverse nature of the business.
What is the one truth that has held constant throughout your career?
Be nice to those on the way up, as you will meet them all on the way back down.
What advice you would give people new to the business?
Know everything and have fun.
What ringtone do you have on your mobile?
Depends on who is calling but for my mum it's The Grid – Swamp Thing
What did you want to be when you were growing up?
An architect
What was your last non-industry job?
Horse riding stables.
Tell us a secret nobody else knows!
Did I tell you I was shy?


If you liked this story, we can email you more radio news and alerts. Just fill in the form below.