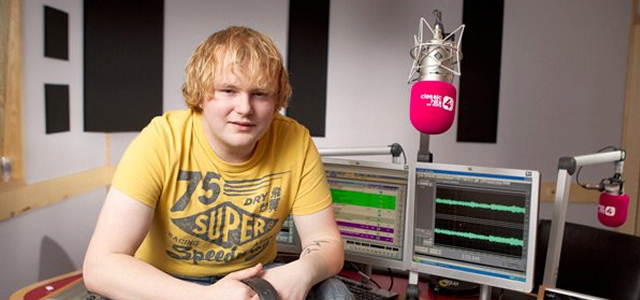 Denzil Lacey is Imaging Producer with Classic Hits 4FM in Dublin. He also looks after I.T. in the station and quite likes using SoundCloud!
Scroll to find out more about Denzil as he answers the RadioToday Q&A.
Tell us a bit about you and the station you work at
I work with Classic Hits 4FM, Ireland's only multi-city radio station which broadcasts to the core cities in Ireland – Dublin, Cork, Limerick, Galway and also Clare. We have a great team here who are all close and love what they do!
How would you describe your first radio gig?
My first gig was in Dublin's special interest radio station – 103.2 Dublin City FM where I did lots of different things – I was very naive back then and even produced a new production package for them (They never used it in the end).
What led you to a career in radio?
I have always been influenced by parents with music as I grew up listening to everything from The Beatles, Ice Cube and lots and lots of Reggae music! Both my parents had worked in pirate radio over the years and even 2fm – so I always had an interest in what they were doing and followed suit.
How would you describe the radio landscape in Dublin?
Dublin has always been a tough market given there is such variety and choice, but the other markets like Cork, Galway and Limerick have been strong for us as they have nothing like it.
What makes Classic Hits 4fm unique?
Classic Hits 4FM does what it says on the tin – we play classic hits! The constant feedback from listeners is that we have huge variety and don't repeat songs like other stations in the market which is a big plus! We have a show called Classic Song Investigation (C.S.I) which features hits and headlines from a particular year and the listener has to guess what year it was. I always try to be creative with imaging – give the listener something different and keep them coming back. I personally feel a lot of stations lack this and the listener will just switch!
Are you wearing more "hats" than you have in the past?
Radio has really changed in the last two-three years and people are doing more jobs in the station, but it can be a good thing to up skill on different jobs! As well as doing all the Imaging for the Radio Station, I also work in the station's I.T department and I am on-call for any I.T, Website or Payout issues.
What are you doing social media-wise?
I have the usual Facebook and Twitter, but I am a huge fan of SoundCloud for showcasing work and getting ideas from producers in the UK, America and Australia. I have received a lot of feedback from people who have heard my work and it means I can always improve my work!
What is your favourite part of the job?
Being creative – coming up with new concepts and putting audio to them! I am blessed to work in a radio Station where the songs we play were all big classic hits and I try incorporating them into the branding as much as possible.
What artist would we be surprised to find on your iPod?
The Vengaboys – It's just one of their songs so don't laugh!
What's one thing that would surprise many people to learn about you?
I'm from Wickla!
Who is your favorite radio personality not on your staff and why do you like them?
Dave Berry and Lisa Snowdon on Capital Breakfast in London – They have a great chemistry and they love what they do!
What music do you listen to when you're not working?
Everything – I have 20,000 tracks in iTunes at home, along with lots of vinyl, CDs and even cassettes! I am a massive fan of The Corrs, Skrillex, The Beatles and loving Clean Bandit's stuff at the moment.
What is it about our industry that keeps you wanting to do it for a living?
It's constantly changing and you have to keep up-to-date with all the changes – everyday in work is different and can change very quickly which is always a fun challenge.
What is the one truth that has held constant throughout your career?
Always appreciate the position you are in – radio is a very small industry and I am thankful to be able to do what I do.
What advice you would give people new to the business?
Get as much work experience as possible – college is good but hands on work and getting to know people in the industry is always key. It's a small business too, so what goes around, comes around! Presenting isn't the only job in Radio – so think outside the box whether it's production, news reading, sales, voiceovers – but try and get as much experience as you can in various departments.
What was your last non-industry job?
I also run a website business, which is quite different but highly enjoyable. I have met so many different people from different backgrounds and have learned a lot about what people want.
Follow Danzil on Twitter @denzilLacey


If you liked this story, we can email you more radio news and alerts. Just fill in the form below.