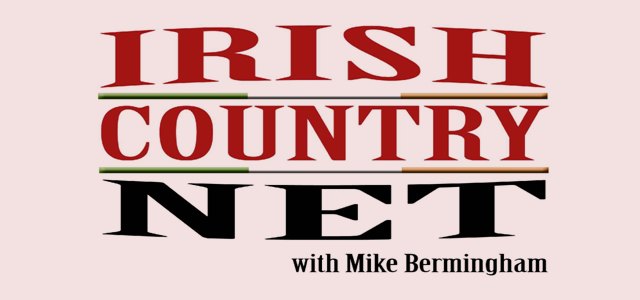 Michael Bermingham is a swing jock with Shannonside/Northern Sound FM as Michael D'Arcy and voice-over artist. He writes for RadioToday about a recent experiment in online 'broadcasting'.
"I have three kids; two are in their teens with the third heading there. They are representatives of the next generation of media consumers. Not one of them listens to radio. This is a worrying trend for me, as someone who has worked in radio all his life. They all have computer tablets and listen to Grooveshark, Spotify and a host of other apps where they can tailor their own playlists to suit their tastes and moods. And then there's downloading from YouTube and other places. It's getting so I can hardly keep track. The only place radio is on – is in the Car and that's because I turn it on.
Now, I have played on radio a multitude of formats over the years so I picked one I had recently been presenting – Irish Country. I decided to produce an online, on-demand programme and see what happens over the course of a year. I called the show 'Irish Country Net' and produced 53 editions with the show being aimed at our Diaspora and fans of the genre.
I looked for the audio equivalent of Youtube and found the two main contenders on the internet out of the many on offer. There was Soundcloud which has a upload cap after which you pay for more space and you must not upload copyrighted material or risk being banned from the site or having your shows removed. Then there is Mixcloud which has no usage cap and no takedowns and allows the use of copyrighted material (songs) to be used. The difference is you can download from Soundcloud and it is more suited to artists. Mixcloud does not allow downloads and is ideal for radio shows hosting all manner of them in every genre from around the world.
So far, so good. I also created a video version of the show for YouTube to maximise exposure. The process to do all this is lengthy, so, a one hour show can take 4 hours of time between recording, editing, uploading and promoting. The highest hit I had was for a Christmas edition of the show surpassing 1,400 listens, and in relative terms this is small potatoes, but the number increases when you add the Youtube and Mixcloud tally's together. The poor broadband strength outside of urban centres could be a factor but a noticeable result was getting listeners from places as diverse as Denmark and the U.S which would have been impossible were it not for the internet. In addition to these measures I had the show hosted on a number of online stations both here and in the U.K. However it is hard to quantify what listening figures were achieved as they aren't included or recognised by JNLR in Ireland or RAJAR in the U.K.
This was an online experiment to measure the appetite for Internet radio shows versus traditional broadcasting. I am now positive that broadcast radio is still king but the online shows are a growing presence that will nip at its heels. Only time will tell whether it will surpass the medium. I can easily imagine a future where the same programmes are made but each programme has its own dedicated app with a listen back feature. This can be for a series of shows and not just the one week listen back facility that most large stations offer on their websites such as RTE or BBC Radio.
However, it must be noted with the impending net enabled, in-car players soon coming from Apple's Carplay plus other competitors such as Google this may all well change. Perhaps, this was just an experiment carried out too early to accurately portray what will soon be a standard practice for Radio Stations. They can have a main channel for their output plus a second web based one featuring series on demand listen again capabilities for the flagship and niche programmes, with links to apps to download for those shows.
A diversification strategy that can capture both the traditional radio listener and the next/now generation of online listeners. The internet is all about choice and the choices available will soon be multiplying outward exponentially.
Having concluded Irish Country Net in its weekly format, next up is a six edition series on The Showband era to be followed by an easy listening pop music strand covering the last several decades.
Irish Country Net 2014 by Michael Bermingham on Mixcloud
Irish Country Net 2013 by Michael Bermingham on Mixcloud


If you liked this story, we can email you more radio news and alerts. Just fill in the form below.