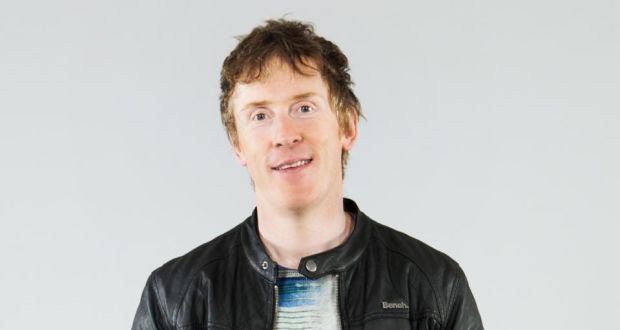 Hector O'hEochagáin is to deputise for Ian Dempsey on Today FM's breakfast show, putting him head to head with 'Breakfast Republic' on the station that axed him in 2013, RTÉ 2fm.
Hector recently filled in for Today FM's mid-morning slot between Ray D'arcy's departure and Anton Savage's arrival but had to leave the show following the death of his mother.
He'll now be covering for Ian Dempsey on the national airwaves for two weeks – starting on Monday June 15th – on his breakfast show which regularly pulls in 187,000 listeners compared to the much smaller 100,000 for 2FM's The Breakfast Republic – the show that replaced Hector when RTÉ axed him from the schedule.
Like his gladiatorial namesake, Hector is ready for battle – as a source told The Sun newspaper: "Hector is relishing going head-to-head with 2FM on the much bigger Ian Dempsey breakfast slot… The Soldiers of the Dawn are going to get their revenge!"
A strong proponent of the Irish language, and an eager horse racing enthusiast, Hector previously blamed new 2FM boss Dan Healy for his departure from the national broadcaster, saying: "it wasn't my decision to leave that radio show – a new guy came into 2FM, he made his decision".
However, Healy hit back saying that O'hEochagáin does "a terrible lot of mouthing about it but his breakfast show on 2FM simply wasn't working".
UPDATE (Friday June 12th): Today FM have posted this special message from Hector on Facebook:
HE'S BACK…Hector returns to the hot seat, this time he's on the BIGGEST Breakfast Show in the country! Join him this Monday from 7am!

Posted by Today FM on Friday, 12 June 2015


If you liked this story, we can email you more radio news and alerts. Just fill in the form below.