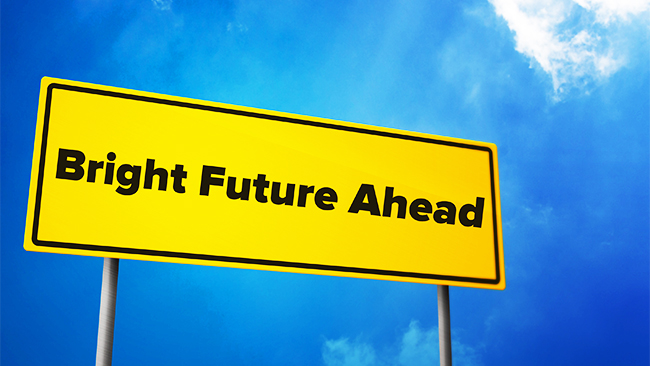 Clare FM and FRQ.fm presenter Sean O'Riada, who is currently studying for a Masters degree in Journalism in the University of Limerick, takes a look at youth radio in Ireland – and he reckons the future is very bright.
It was back in the early 2000's, when Spotify was just an idea, when Tidal didn't have the giants of the music industry brainwashing you to pay €20 for "high quality streaming" and when YouTube didn't even exist, that we last saw an injection of talent emerge into Irish radio like the one we are seeing today.
Back then, it was people like Ruth Scott, Ray Foley, Keith Cunningham and Will Leahy – household names nowadays – that carried the torch and brought Irish radio into the 21st century.
For today's hopefuls, they have the luxury of digital stations like Communicorp's FRQ FM, college stations like NUIG's Flirt FM and DCUfm, to provide them with the training that those of the past were deprived of. Good news for the investors of these platforms too;- in recent years we have seen a number of incredibly talented presenters come through such stations, that have gone on to work on local, regional and national levels. The even better news is the talent is still being churned out like an factory system.
In recent months new talent like Peter Collins (Spin South West), Conor Halpin (Beat 102-103) and many others have emerged from this conveyor belt that is the future of radio, and as an enthusiast – I am delighted to say the future certainly looks bright.
However, we have to thank stations like Beat, iRadio and Spin for picking up the pieces of the mess that youth radio was left in back in the mid 2000's – and turning it into the modern, social media driven phenomenon that it is today. There isn't an event that takes place where you don't see the various promotional teams, sub-consciously driving station brands into the brains of the nation.
The good thing is, the DJ's aren't half bad too! After much listening and research, I have compiled a list of the 5 presenters who have broken onto the scene in the last year and that I believe in 10 years time, will be household names AND a brand all by themselves.
5. Ed & Fitzy – iRadio
Imagine having to take over from not only one, but two of the greatest radio duos ever to grace the airways? Impossible? – not for these two! The Cracked-i is an institution. Chris Greene and Ciara King (now on RTÉ 2fm) started a movement that gave the youth a voice and basically told society to f**k off! Cormac & Daniella (now back on Spin 1038) carried on that movement, and as we know did not disappoint. Ed & Fitzy took over, both leaving full-time positions in radio – and many thought they couldn't live up to their predecessors. They did the best thing they could have, they didn't try to! The humorous pair decided to do their take on the Cracked-i and won! Ed not only brings laughter, but a vast array of intelligence, while Fitzy on the other hand doesn't just sit there and act as a female side-kick! No, during interviews she asks the questions that the public want to hear, not the questions that corporate and sponsors deem suitable. I see these two going down a very different path than their predecessors; however they will defiantly match their success!
4. DJ Mo-K – RTÉ 2fm / RTÉ Pulse
By no-means is this man new to the DJing game. However, since Dan Healy took over at 2FM, this is one of the many miracles he has performed. When you say the words 'hip-hop' and Irish Radio the mixture doesn't sound very well. Mo has taken this stereotype and thrown it out the window. It seems like in Ireland, if you don't like pop, dance, house or country music – you actually have very little to choose from. Now that Mo has his Friday night slot, it gives hip-hop lovers, like myself, a chance to hear good music, from a guy who definitely knows what he is talking about. It's also a relief to know that he has the respect of various artists in the game, evident by the amount of first plays and exclusive interviews he gets. If I was to advise Dan Healy on one thing, it would be to push Mo out nightly. He has a huge social media following and the fans of his music genre love him. Plus – he's bigger on his own than RTÉ Pulse! As long as you keep playing, Mo, I'll keep listening.
3. Luke O Faoláin – Beat 102-103
In a world where radio has become all about duos and co-presenting (which I love), it is so refreshing to see that there is still a DJ out there who knows how to ride solo and do it as smooth and error free as Luke. Only starting at Beat in November, it is very easy for a presenter to get swallowed into the turnstile that is youth radio and their "more music policy". Sometimes it is difficult to make a connection with the DJ's, especially with a request show like Luke's. But in plain English, Luke knows music and he knows craic, the perfect recipe for world class radio. His energy and fast work allows him to go solo with not a care in the world. I don't know if Gabrielle Cummins approached him, or if he went to her – however it is a match made in radio haven, as we need to keep the traditional "DJ" trade alive. Luke probably has one of the longest futures ahead in radio, as his talents go far beyond on-air links. Remember the name 'Luke O'Faolain'!
2. Tara Murray – SPIN South West
In close second place, is the always giggling powerhouse that is Spin South West's Tara Murray. Just over a year ago she took the hot seat on Spin's TRL, and since then her show has gone from strength to strength. Tara has a personality that everyone loves, and the best thing about it is, she is able to get it across on-air,- something which is not easily done. If you've never heard Tara's show, it is easily recognisable by her famous laugh. The good news for Tara is, she probably has the second most famous laugh on Irish radio – after RTÉ 2fm's Jenny Greene. Her ability to engage with the listeners and show interest in whatever they do is top class. I think if Tara had a co-presenter (I'm thinking a male), her show would probably become the funniest show on Irish radio, as her humour has no limits. Advice for Tara – keep doing what you're doing, because the radio world is talking about YOU.
1. Graham and Nathan – SPIN 103.8
These two were always going to make it to the number one spot. Their first show "The Long and Short of It" was one of the best pieces of Irish youth radio I've come across during my research. When listening to this show, it was like being transported back to the early days of Ray Foley's career, when you could hear the sheer excitement in his voice. It is no surprise that after just 31 shows, they moved to the big time presenting the 'The Zoo Crew' on Spin 103.8, a decision that Shona Ryan is definitely not regretting. These are two boys that have worked their way up along the ranks, and you can hear their love for radio every time the fader goes up. In my opinion, the content they create on-air is something exceptional. They take the classic "overdone" segments, put a youthful and fun twist on them, and regenerate radio gold. I can't predict what is next for these two boys; because the sky is the limit – however I know it will be big!
On a recent trip to America, I got a car and drove from state to state. I came across many different radio stations and styles, and something I found extremely gratifying is that the standard of Irish radio, for such a small industry, is up there with the best of the world. I can tell you one thing, I do not envy the members of the PPI committee who have to pick the winner for the best newcomer in Irish radio, because of the 5 mentioned above – any could win! I just hope this time next year, when I sit down to write this article, I am as spoiled for choice as I was this year, and if early indications are anything to go by, I most definitely will be!
---
Guest contributor Sean O'Riada is a journalism student and radio presenter based in Shannon, Co. Clare. He can be found on twitter at @reidysean. If you'd like to contribute an article or opinion piece to RadioToday.ie, you can contact us at at news@radiotoday.ie


If you liked this story, we can email you more radio news and alerts. Just fill in the form below.