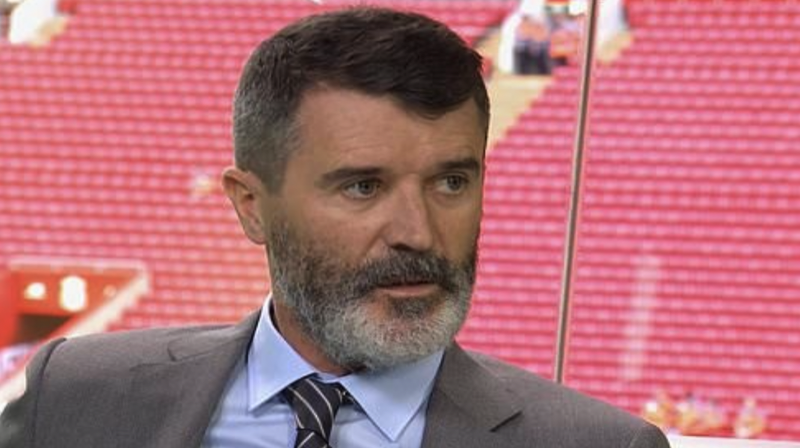 Modern broadcasting, whether that's on radio, podcasts or television, means having to play the social media game.
By that, we mean it's not always enough to create great content – it must be supported by social media, which acts as a conduit for traffic to your product.
If we look, for example, at recent Twitter posts by 2FM, they cover everything from Britney Spears to Ireland Rugby 7s qualifying for the Olympics to Damien Duff's opinions on Pride. It casts a broad net, and it's designed to give a gentle nudge to users towards 2FM's radio output.
Every modern media organisation does it, including Sky Sports. But the British company has a potent weapon to make its social media content stand out from the crowd – Irish football legend Roy Keane.
If you look, for instance, on YouTube, you will see that Sky Sports has packaged dozens and dozens of Roy Keane videos – Roy Keane's Best Moments from 2020 Part One (1.7 million views), Roy Keane and Micah Richards' Funniest 2020 Moments (1.4 million views), and so on.
Keane's content is all over social media
For a long time, Sky Sports had placed Gary Neville and Jamie Carragher as the faces of punditry, and that remains the case in terms of football analysis. But for a social-media-friendly package designed to raise brand awareness, it is Keane who wears the crown for the broadcaster. We can see that by the frequency of videos (Sky often rushes out Keane videos within hours of the end of a broadcast) and the number of views. Keane's content is a dream.
In Britain – just as in Ireland – Keane divides opinion. But that, as many are aware, is not a bad thing for broadcasting in 2021. In the social media age, there is a compulsion among many to look for outrage, and to disagree with the authority figure, i.e., the broadcaster or pundit.
We know, of course, that Keane has created something brand. Some might say that he plays up to his hard-nosed attitude, and we can see a little twinkle in his eye when he is ranting on the Aston Villa players celebrating relegation or disgusted by Paul Pogba's attitude.
In a sense, Keane is a shock jock for the sports-mad social media generation. But the truth is that his overt bluntness is based on fact – he just doesn't sugar-coat what he says. Here's Keane recently talking about the Ireland team after one of the worst results in the team's history – a 1-0 loss to Luxembourg in March 2021:
"Ireland must be rock bottom for the group of players. Real lack of quality. A lot of the players now for Ireland are playing at the Championship level. I think the big concern, when your best player, which is Seamus Coleman, is a fullback, it's not a good sign. Tough days ahead."
Keane right about Ireland's struggles
It's difficult to argue with what Keane said above. And he is right about "tough days ahead". Ireland are floundering in World Cup 2022 qualification.
The latest online football betting odds from William Hill put it at 33/1 that Ireland can top Group A (they have 0 points) and directly qualify for Qatar – why sugar-coat it?
Such is Keane's celebrity within punditry right now that fans tend to use a bit of pop psychology on the Corkman. They theorise that Keane's successes on the pitch, and the fact the majority of his career was spent with fellow winners (Manchester United, Sir Alex Ferguson, Brian Clough), means he cannot identify with failure.
Put simply, he finds it difficult to have empathy for those who do not succeed. That comes through as being a firebrand, and that drives traffic to Sky and other broadcasters' social media accounts when they employ Keane.
Other media organisations, particularly tabloid newspapers and tabloid-style websites, are also hungry for Keane content. They also package the man, often taking his quotes out of context for purposes of sensationalism. This, too, works in Sky Sports' favour, and it develops the idea of Keane as a brand or product.
Right now, Keane is working for ITV as a pundit for the European Championships, and, as you might expect, his comments are all over the internet and in a fair few newspapers. ITV obviously know his worth as much as Sky Sports. He can be a little over the top and somewhat harsh, but that's box- office material for the broadcasters.


If you liked this story, we can email you more radio news and alerts. Just fill in the form below.