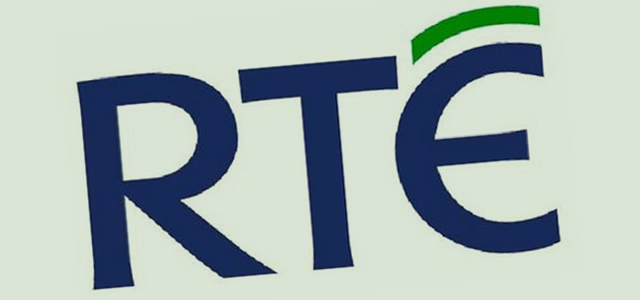 RTÉ is today releasing its Annual Report and Group Consolidated Financial Statements for the Year Ended 31st December 2012.

As previously confirmed, RTÉ has reported a Net Deficit for 2012 of €65.2m after restructuring charges. Due to substantial cost savings from this large organisational restructuring, RTÉ is now on target to achieve a break-even position this year.
RTÉ reported an Operating Profit for 2012, despite a drop in commercial revenues as experienced across the entire media sector during the year. The 2012 Deficit is largely due to a once-off restructuring charge of €46 million. Following a wide-ranging strategic review, a major restructuring of RTÉ's operations took place to continue to reduce its operating cost base and return to financial stability.
Despite further reductions in revenue in 2012, RTÉ generated an operating profit of €2.2 million, an improvement on the operating deficit of €2.5 million in 2011. This improvement in operating profit was driven by further reductions in operating costs of €18.4million, delivered through the restructuring, which began to take effect in 2012.
In response to sharp declines in revenue, between 2008 and 2012, RTÉ has reduced its operating cost base by €104 million i.e. 24% with further reductions targeted for 2013. Almost 500 staff have left the organisation since 2008 a reduction of 21%, with 270 leaving in 2012 alone under RTÉ's voluntary exit schemes.
Noel Curran, Director-General, RTÉ, said: "The restructuring undertaken in the last two years has been difficult but will now enable RTÉ to return to financial stability this year. Significant cost-cutting measures, including staff pay cuts, have been in train since 2008, but in 2012 RTÉ delivered its most radical cost-cutting measures to date with a substantial restructuring programme which has brought operating costs to a significantly lower level. That process has continued into 2013 and will see RTÉ's cost base 30% lower than in 2008. Although the restructuring has contributed to the deficit for 2012, I remain confident, notwithstanding a very difficult market environment, that the changes we have implemented have stabilised the financial base of the organisation.
Crucially, throughout this very difficult period RTÉ has continued to deliver for audiences across all its services. That must always be our primary focus. To do so we must continue to manage our costs and sustain and grow revenues through what remains an extraordinarily difficult period for all media organisations in Ireland."
Restructuring the organisation and achieving financial stability were just two of RTÉ's goals for 2012. The RTÉ Annual Report also highlights the renewal of RTÉ Current Affairs, the impact of its coverage of the Olympic Games and the Euro 2012 Championship, the success of drama series Love/Hate, the continued development of its the new Digital Division and the strong performance from RTE Radio throughout the year.
The RTÉ Annual Report also acknowledges the success of Analogue Switch Off during 2012. It marked the completion of the single largest capital infrastructure project ever undertaken by RTÉ and its successful launch of the SAORVIEW service. This ensured that Ireland experienced one of the smoothest digital switchover transitions of any country in Europe. €874 million was raised for the State from the sale of spectrum arising the successful delivery of digital switchover.
Tom Savage, Chairman of the RTÉ Board commented: "The extensive changes during 2012 have led to a smaller, restructured RTÉ, one that has begun the task of renewing itself to face the challenge of continuing and rapid change in the Irish media landscape."
The 2012 RTÉ Annual Report is available here


If you liked this story, we can email you more radio news and alerts. Just fill in the form below.