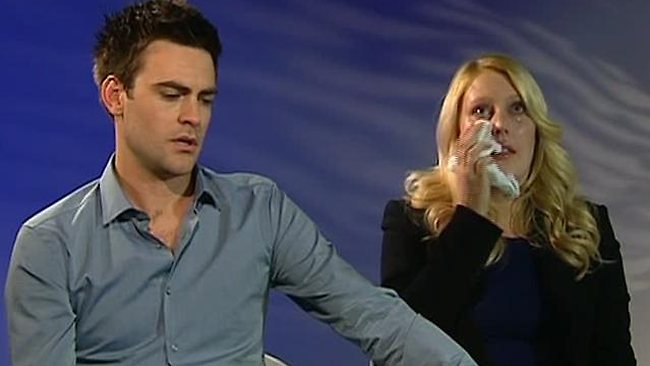 The radio station that broadcast a hoax call to the hospital treating Kate Middleton ahead of the birth of her first child did break the law, according to a ruling by Australia's High Court.
Sydney's 2day FM could now face losing its licence or be temporarily taken off air after the High Court decision which has vindicated the Australian broadcasting watchdog's original ruling against the station.
DJs Mel & MC (Mel Greig and Michael Christian) aired the call, in which they were transferred to a nurse at the King Edward VII Hospital in London and given details of Kate's condition in 2012.
The nurse who answered the call, Jacintha Saldanha, believing it to be from the Queen, and transferred the presenters to a nurse who was attending Ms. Middleton. Ms Saldanha was found dead just days later.
The UK authorities said that charges were unlikely to be made before it was revealed (in April 2013) that Ms Saldanha had directly blamed Mel and MC for her actions in one of three notes she wrote before taking her own life.
However, the mother-of-two's inquest last year heard she blamed herself for the incident and bore responsibility, despite the hospital's support, and the Westminster Coroner's Court recorded a verdict of suicide for Ms Saldanha, saying during the hearing that the "hoax call was clearly pressing on her mind as were the difficulties she had expressed about a colleague".
Ms Greig apologised for her role in the incident at the inquest, and has spoken of her horror and disgust at the part she played in the prank.
An initial investigation by the Australian Communications and Media Authority ruled that 2day FM had breached its licence by not obtaining the consent of those involved before broadcasting the call, but this was overturned by the Federal Court.
Now the High Court has unanimously upheld the initial finding, quashing the Federal Court ruling and confirming that the ACMA – the Australian equivalent of the BAI -and saying that the watchdog "does have power to make an administrative determination that a licensee has committed a criminal offence".
The court rejected the station's claim that the ACMA not being a judicial body meant it not entitled to make a finding that the broadcaster had committed a criminal offence.


If you liked this story, we can email you more radio news and alerts. Just fill in the form below.