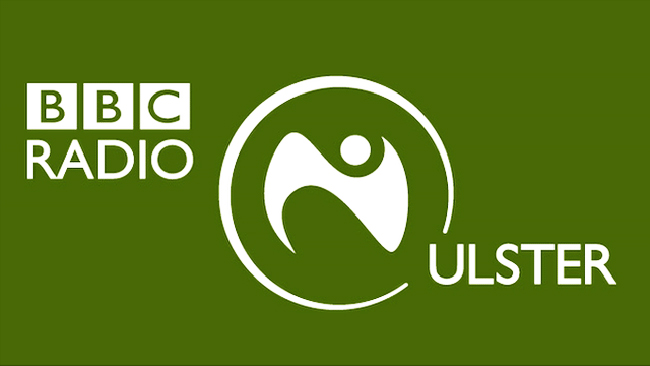 Learning Waves and BBC Belfast have announced the first of its 'Radio Matters' Series.
The events will aim to explore the challenges and opportunities that exist for radio in 2019 and beyond.
They will take the format of being panel and discussion led and will allow speakers and delegates to interact in a way that will allow for exploration, sharing of ideas and opening of opportunities across the sector.
Each session will be facilitated and will be 45 minutes in duration.
The first Radio Matters series will take place on October 15th 2019 in the Gibson Hotel in Dublin from 11am to 1pm. The schedule is:
11am to 12 noon
Audience Insights with Siobhan McMememy and Sasha Hamrogue.
In this session Siobhan and Sasha will discuss the data their stations are collecting in relation to audiences, how the data is being collected and how the data is shaping content on their respective radio stations. Siobhan and Sasha will also discuss the opportunities and challenges that such data presents for radio stations and broadcasting platforms.
11.45 to 12.30pm
Producing the Presenter with Wendy Austin, Ruth Scott and Mark Simpson.
In this session you will hear from the panel on the relationships between producers and presenters, the role of the self producing presenter, how to get the best from your presenter, how to manage big personalities and the future for the radio presenter in an audio world.
12.45 to 1.30pm Lunch
1.30pm to 2.15pm
Women in Sports Broadcasting with Jacqui Hurley, RTE, Valerie Wheeler, Spin South West and Orla Bannon, BBC.
In this session you will hear from the panel the challenges and opportunities for female sports presenters will be discussed. The panel will also discuss how to encourage more female presenters to get involved in sports broadcasting. The panel will also talk about their careers to date, opportunities and no doubt many fascinating stories to share.
2.15pm to 2.45pm
Creative Storytelling with Ciara O'Connor Walsh on how creative storytelling on radio can win the hearts and minds of your listeners.
Meet the Speakers
Wendy Austin, BBC
Wendy Austin is presenter of BBC Radio Ulster's Inside Business programme. One of Northern Ireland's best known journalists and broadcasters, in a career spanning more than 40 years she has worked in local and regional newspapers, commercial radio and for the BBC, both on radio and television, in Northern Ireland and GB. Wendy will share with us her radio story and will talk to us about the challenges and opportunities for presenters in radio today.

Valerie Wheeler, Spin South West
Valerie Wheeler is a co host on the SPIN South West breakfast show Fully Charged and has been on air in that role since September 2018. Previous to this she worked in Red FM in sports programming and currently contributes to local and regional coverage for Off the BALL .com and Newstalk focusing mainly on GAA. Valerie presented the Liberty Insurance All Ireland Camogie Championship, the Littlewoods Ireland Camogie National League and the live coverage of the AIB Club Championship during 2019. Valerie is the SPIN South West sports champion for 20×20 campaign and a great all round promoter of women in sport in front and behind the mic. Her passion is GAA and her county of origin is Cork! Up the Rebels!
Orla Bannon, BBC
Orla Bannon is a multi-platform sports journalist who has covered major sporting events for national newspapers, radio and digital outlets for over 20 years. She is a BBC Radio Ulster sports broadcaster, presenting several sports programmes for the station, and is also a regular guest on RTE Radio 1's 'Today with Sean O'Rourke' programme. Orla will share her insights into the world of sports broadcasting and how we can encouage more female sports broadcasters to get involved in the industry
Ruth Scott, Nova
Ruth Scott is synonymous with radio in Ireland. After almost 20 years presenting a variety of shows on RTE 2fm, Ruth has moved to Radio Nova and is now also a presenter on Virgin Media One (formerly TV3). She is an event MC & facilitator. Her radio repertoire has expanded to include much of this line of work as well as voice overs and even wedding and funeral ceremonies.
Ciara O'Connor Walsh, Freelancer
Ciara O'Connor Walsh is a podcast producer and freelance communications specialist. She currently produces and edits a number of podcasts within the Headstuff Podcast Network, and with them, produced a ten part series in 2018 – The Eighth – about the eighth amendment referendum. She is currently working on a documentary podcast series with A Lust for Life on the mental health system in Ireland, and is producing another new podcast series with HeadStuff. She is boring about storytelling, good design, new technologies, social justice, the arts, and creative collaboration. Talk to her about podcasts and she'll talk back forever.
Jacqui Hurley, RTE
Jacqui Hurley is a regular face and voice across RTE's sports tv and radio coverage. She started off her career in local radio in Live 95fm in Limerick, before joining RTE in 2006. She became the first ever female presenter of Sunday Sport on RTE Radio One in 2009 and in 2018, she was the first ever female to anchor RTE's FIFA World Cup coverage on television
Siobhan McMemeny, BBC
Siobhan McMenemy is the Audience Research Manager for the BBC's Youth Radio Networks (BBC Radio 1, 1Xtra and Asian Network) and BBC Sounds. Her research aims to understand the attitudes, listening behaviours and media habits of their young audiences, with particular focus on audio consumption. Siobhan has over 10 years' experience in media market research and has previously worked with BBC Radio 2, BBC Radio 3, 6 Music and BBC Music.
Sasha Hamrogue, Wireless
Passionate about all things media, Sasha Hamrogue began her career as a producer in MTV in New York, which led her to her current role as Head of Digital for the Wireless Group here in Ireland. Sasha heads up a digital creative team that creates digital products including original video, podcast and social content for a social and online audience of over 1 million people. As an engagement advisor, Sasha loves to develop engagement opportunities at each touch point. Personally, Sasha used her love of social media to create Mamas Working 9-5 (And Beyond!), a Facebook group for mothers looking to strike a better family and work balance, which has over 1,800 members to date. Sasha also co-hosts Grief Encounters, a weekly podcast which looks at tales of life, love and loss.
Mark Simpson, Newstalk
Mark is a Senior Editor with Newstalk with specific responsibility for The Hard Shoulder with Ivan Yates and the co-ordination of programme reporters across the schedule. Mark has been with Newstalk since 2003, originally working as a researcher on The Right Hook with George Hook and Lunchtime with Damien Kiberd. He was senior producer of The Right Hook until it ended in 2016. He has produced the station's live general, local and presidential election coverage, as well as several live broadcasts from the UK and USA. During a sabbatical from Newstalk in 2010/11, Mark worked as producer of the Breakfast programme on 2UE Radio in Sydney.
To book a place at this event go here.


If you liked this story, we can email you more radio news and alerts. Just fill in the form below.