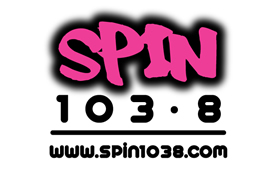 RTÉ has announced it has the most popular website, but when it comes to social media, commercial stations lead the way.

RTÉ has one million hours streamed on its online player during January, but in the all important social media space, Radio 1 only manages 7,000 likes on Facebook, and 22,000 followers on Facebook.
2fm comes in with better figure, with 23,000 likes and 36,000 followers.
But it's commercial radio which is leading the way, with Spin 1038 attracting 175,000 likes and now over 100,000 followers.
So how does a radio station attract so many social followers?
Spin 1038 CEO Jamie Crawford told RadioToday: "Social media allows us to engage with our audience on a whole other level. While some see it as a threat to traditional media, I see it as a complement as it improves audience interactivity with the radio station, generates relevant content and enables us to have an on going dialogue with our listeners.
"Our research shows the majority of our audience are spending two and half to three hours per day on social networking sites, so we need to be there with them and provide them with content that will entertain them and ultimately drive them to tune in to the station."
Here are the most popular radio stations on Facebook:
10. East Coast FM – 29,000 likes
9. Phantom 105.2 – 31,000 likes
8. Radio Nova – 37,000 likes
7. Beat 102-103 – 62,000 likes
6. iRadio – 69,000 likes
5. 98FM – 74,000 likes
4. Spin South West – 96,000 likes
3. Today FM – 85,000 likes
2. FM 104 – 156,000 likes
1. Spin 1038 – 175,000 likes
And here's how it looks on Twitter:
10. @corksredfm – 13,000 followers
9. @phantom1052 – 18,000 followers
8. @RTERadio1 – 23,000 followers
7. @fm104 – 33,349 followers
6. @98fm – 33,367 followrs
5. @rte2fm – 37,000 followers
4. @todayfmofficial – 39,000 followers
3. @thisisiRadio – 40,000 followers
2. @spinsouthwest – 43,000 followers
1. @spin1038 – 100,000 followers
Watch out for a special feature with Jamie Crawford on RadioToday next week.
Spin 1038 is also up for the "Most Innovative International Radio Station" award in the Worldwide Radio Summit Awards, to be decided in May at the radio conference in Hollywood.
comScore confirms that RTÉ.ie is the most popular Irish Website in Ireland.

— RTE Digital (@RTEDigital) February 27, 2013


If you liked this story, we can email you more radio news and alerts. Just fill in the form below.