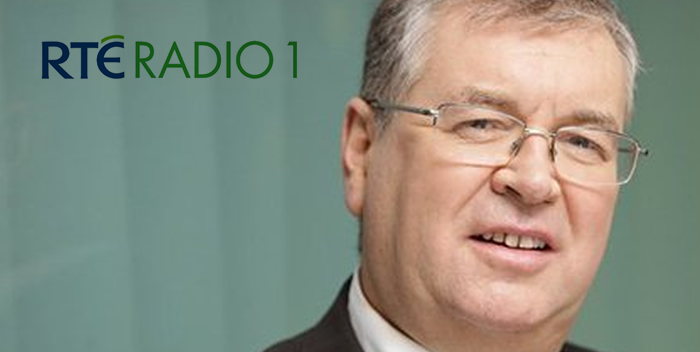 Radio 1's daily discussion programme Liveline has had two complaints upheld against it following a discussion on March 5th 2013.

Both complaints relate to an article written in 'Alive!' a Catholic monthly newspaper, by the editor, Fr. Brian McKevitt.
The first complainant claims that the presenter, Joe Duffy, harassed the priest on air and that the line-up of callers abused the priest. The complainant believes that RTÉ abused its position as the national broadcaster and said that this was a 'well organised ambush on Fr. McKevitt by a professional organisation with a large listenership designed to discredit a voice that challenges their own ethos.'
The second complainant said Joe Duffy lacked objectivity, impartiality and respect for Fr. McKevitt.
A listener to the show called Joan felt an article in the newspaper linking Taoiseach Enda Kenny to Herod was 'particularly nasty'. She felt it was 'anonymous abuse and a form of bullying' of the democratically elected leader of the country who she believes is doing his best in very difficult circumstances. The programme invited Fr. Brian McKevitt on the show to defend the magazine, who agreed to join the in the discussion.
RTÉ believes that the discussion, which included many phone calls from listeners with opinions covering both sides of the argument, was handled in a fair and impartial manner.
The broadcaster said Fr. Brian McKevitt participated throughout the programme and was provided with the opportunity to outline his views on the article and the interpretation of its meaning and to rebut views of callers to the programme and the views of the presenter.
The BAI committee noted a difference in the treatment of contributors who supported the views of Fr. McKevitt and/or the Alive! publication. In particular, the Committee said that such contributors were interrupted and challenged by the presenter in a manner that other callers were not.
The complaint was upheld because "the manner in which the discussion was handled was not in the interests of listeners and lacked fairness, objectivity and impartiality, contrary to the requirements of the Broadcasting Act," the Committee said.


If you liked this story, we can email you more radio news and alerts. Just fill in the form below.