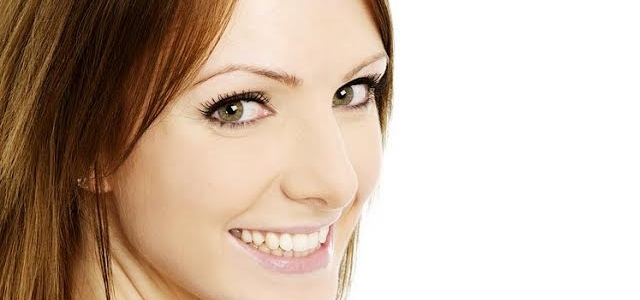 Dee Woods has just celebrated three years on Nova Nights and tells RadioToday who she admires in radio and shares a secret nobody knows!
Tell us about the path which led you to Nova?
It was a winding one! I (like many) started my radio career in East Coast FM, before moving to 98FM for four years when I then took a bit of a career break (or possible early mid-life crisis) to go travelling at the beginning of 2009, right in the middle of a recession, as you do! Radio Nova was starting up in 2010 – promising to bring an exciting playlist and attitude to the Irish radio landscape. It was also the only radio station which was really hiring on a grand scale. I'd been doing some presenting work with FM104 and joined Nova a few weeks after the launch. I started as a newsreader and swing jock with a weekend Sunday show as well. I got the Nova Nights' gig in January of 2011 and celebrated 3 years on the late shift earlier this month!
Is your show all live?
Yes it is, hence I haven't seen a soap in 3 years, thank God!!
We hear you worked at JACK fm in England. What did you do there?
I was involved in a live radiothon to raise funds for the local hospice: Sobell House in Oxford, which was an amazing experience. I'd never been in a hospice before and it was a complete eye-opener. Hospice staff are angels, and the craic there was mighty, which I wasn't expecting. Jack's newsreader, Ali Booker, was attending the hospice as a day patient at the time. She was battling cancer and still working in Jack. Meeting her was a big part of what made the experience at Sobell and Jack so memorable. Her attitude towards life was amazing and unrelenting. Sadly, she passed away not long after that, but I'll never forget her.
What is your favourite part of the job?
Playing really great music and talking to great people. Nova's listeners are like no other I've come across in other commercial radio stations, they're so passionate about the music we play and our artists. It's infectious! (in a good way)
What is the most challenging part of the job?
You'll never please all the people all of the time, so I suppose the challenge is just pleasing as many people as possible. One listener might be dying to hear a particular Genesis song while another will text to ask why we're playing that rubbish!
What artist would we be surprised to find on your iPod?
You wouldn't be surprised at most of it, it's pretty much what we play at Nova, with extra rotation for the likes of Lizzy, U2, Fleetwood Mac, The Beatles etc, but I also have American singer/songwriter Jason Mraz in there, and a whole bunch of classical tunes I'll never know the name of which are handy when you want something nice and calming.
Who is your favourite radio personality not on your staff and why do you like them?
I've always loved Terry Wogan for just being Terry Wogan. He's so wonderfully natural.
What is it about our industry that keeps you wanting to do it for a living?
I don't think I know how to do anything else!
What is the one truth that has held constant throughout your career?
Always be yourself as that is all you can be.
What advice you would give people new to the business?
Get in anywhere that has an antenna and do anything. Local radio, commercial, whatever. We're lucky in that you don't necessarily need a specific qualification or exams to get in the door of radio; just a passion for it and natural talent can go very far.
What ringtone do you have on your mobile?
Some generic Nokia one. I suspect I may be the last person on Earth who has a phone that still has buttons on it, but I really only want my phone to call and text people (a dying art!)
What did you want to be when you were growing up?
I always wanted to work in broadcasting in some form. When I wasn't recording music off the radio (and shouting at any presenter that talked over a song's intro), I was writing news bulletins on my mum's old typewriter and presenting the news to my bedroom wall!
Tell us a secret nobody else knows!
Aside from reading news to the wall at the age of 8 or so…if you're listening to the music I play on Nova Nights, chances are I'm in the studio singing along at the top of my [not very good] voice. I'm just waiting for the day I leave the mic up!
Dee is on Radio Nova each weeknight from 7pm and Saturday 10am till 2pm. Catch her on Twitter @RaDeeOh


If you liked this story, we can email you more radio news and alerts. Just fill in the form below.