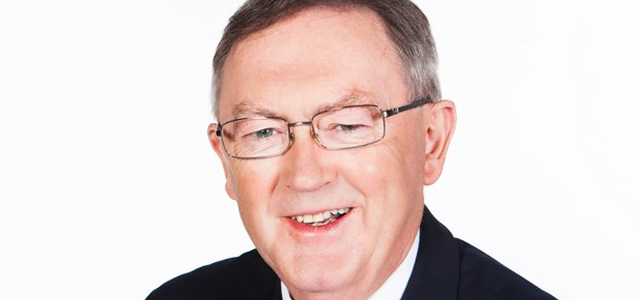 The real winner of the morning show war between Sean O'Rourke and Pat Kenny won't be know for another nine months, but that hasn't stopped reports to the contrary.
The Irish Mirror, when reporting on the latest JNLR listening figures, crowns Sean as king of the airwaves, comparing figures from 12 months ago when any such a battle was just a marketing manager's dream.
The numbers are bound to be up for both presenters, considering the amount of publicity the move from RTE to Newstalk generated.
And they are. Sean is up 6,000 listeners whilst Pat has attracted 20,000 more listeners. Sean has 327,000 listeners on Radio 1 whilst Pat has 96,000 over on the commercial side.
Across the board, 83% of Irish adults listen to the radio on an average day – 56% tuning into their local or regional station and 45% listening to a national station. Among the younger 15-34 year market, 78% listen daily. These figures are very similar to the last book in Wave 3.
Radio 1 remains the Number One Radio Station in Ireland and 1,859,000 adults listen to one of the RTÉ Radio services every week. Jim Jennings, Managing Director, RTÉ Radio said: "This is a very encouraging book for RTÉ Radio and RTÉ Radio 1 in particular with the station increasing its listenership. For Sean O'Rourke to increase his listenership year on year is a remarkable achievement given the amount of changes in the radio market this year. 2fm also had a very good book with an increase in its audience and with a new schedule about to launch we feel that there are exciting times ahead for the station. RTÉ lyric FM also had a great book with the station increasing both its daily reach and market share and Marty Whelan increasing his audience to over 40,000.
Morning Ireland remains the most listened to radio programme in Ireland everyday with 449,000 listeners up 1,000 this book and 8,000 from 12 months ago.
Tom McGuire, Head of Radio 1 says: "These JNLR results are indicative of the 'strength in depth' of RTÉ Radio 1. 'Today with Sean O'Rourke' has 6,000 more listeners than this time last year & every weekend morning the majority of the national radio audience is tuning in to The Marian Finucane Show, while in the afternoons more than 10,000 new listeners are choosing Saturday and Sunday Sport. This truly makes Radio 1 the 'go to' station for news, currents affairs, sport and entertainment & the Arts every day."
Over at 2fm, the now departed Hector actually gained 12,000 listeners since this time last year, and Ricj in the Afternoon has 8,000 more in the last 12 months. The other significant increase is Weekenders with Ruth Scott & Paddy McKenna on a Saturday, up 24,000 year on year.
Dan Healy said: "Significant gain for 2fm year on year and book on book. Our new music policy has paid off with all our gains coming from under 35. Shortly we will announce the new schedule and these results give us momentum as we make the changes."
The Word from Communicorp owned Today FM shows that Today FM continues to attract more listeners, increasing its Weekly Reach, Listened Yesterday and Market Share.
Commenting on the JNLR figures, Today FM's CEO, Peter McPartlin said: "We've significantly benefited from the rising mood of confidence across the country again. With more of our audience back in work, we have seen strong growth in our drive-time numbers. We're delighted, as it shows the benefit of consistency and a real understanding of what people want to hear." h
In Dublin to the main stations and Dave Kelly, UTV Radio's Group PD told Radio Today: "FM104 is the number one music station in Dublin market share and listened yesterday. We are keeping Dublin sweet with 12.1% Spin 6.9% and 98FM a country mile behind at 5.3% in market share Our Strawberry Alarm Clock has 85,000 Spin at 39,000 and 98FM at 34,000 reach.
Meanwhile around the corner from Macken House on North Wall Quay "Great News for Dublin's Sunshine 106.8" says Joe Harrington the station's PD and PM Drive Host. "Sunshine 106.8 has increased its daily listenership by 10% and is now the only Dublin Radio Station to increase its weekly listenership 5 radio survey's in a row. From all of us here in Sunshine thank you for listening."
Radio NOVA says it has increased its market share in the Dublin area by 55% year-on-year, according to the latest JNLR radio ratings, signalling the largest increase the station has recorded in its short history. NOVA now holds its best market share to date – 4.2% and claims significant gains in its share of audience over 35 in the city. The station has also scored gains in daily listenership.
NOVA's CEO & Programme Director, Kevin Branigan, said, "We're extremely gratified by our continued growth in share and reach. We're working very hard to grow our audience in key demographics and these latest results are a clear sign that we're advancing steadily in audience terms".
The latest figures come less than three months after the launch of the station's new breakfast programme, "Morning Glory", featuring presenters Joan Lea and Marty Miller.
In the same building complex and Andy Matthews PD of Classic Hits 4fm spoke to Radio Today this evening: "It's another great day at Classic Hits 4FM as we see a doubling of market share in some counties especially in the very competitive Dublin market. We had a stellar performance from our late night talk show host Niall Boylan who saw an increase in the 7pm to midnight share of 60% year on year. Overall we retain the title of Ireland's fastest growing radio station with a 15% audience increase overall and a phenomenal increase in listenership of 39% in our core 35 to 45's. All the team at Classic Hits 4FM are fighting fit, focused and really looking forward to the coming year."
Regional Youth Radio continues to grow with Beat 102-103's Gabrielle Holden and Niall Power being excited about the new figures: Niall says to RadioToday: "Don't have a photo this time for you seeing as ours hogged the page last time. We'll give someone else a chance" (aww, we don't mind Niall! You are always welcome!).
"Andy Mac has been in the Beat Drive hot seat since our launch in 2003 and has always dominated drivetime listening, yet he has just broken his own record with 45,000 adults now listening every day."
Niall Power continues: "We're over the moon that 150,000 adults in the South East choose Beat each week. We've also had an increase in our market share from 13% this time last year to a station record of 15%. It means that when people do switch on Beat, they're now listening for much longer.
"Our recipe is simple – a music policy that is strategically targeted at young South East adults and controlled by them, a news and speech broadcasting style that stands out, engaging social media content that complement our on air output and the biggest and most exciting promotions and competitions. We've introduced some entertaining new programmes for 2014, and we look forward to bringing more fun and great music to the South East this year."
Good news at iRadio, as Fergal D'Arcy celebrates an extra 2,000 listeners. He now has 112,000 listeners across 15 counties.
At Highland Radio, Managing Director Shaun Doherty said she is happy with loyalty of their listeners: "We are delighted at these results as it effectively means thousands more radio listeners chose Highland Radio since the last set of figures were released. I am particularly pleased for our weekend team which delivered a massive increase in listeners.
"Our listeners remain the most loyal in the country and survey after survey choose Highland and that's what drives us as a very close team to provide a service the listeners want."
"And while the figures cover Donegal, I want to give a mention to the many thousands in Derry and Tyrone and all those listening online on our website or APP for their continuing loyalty.
"Finally, a big thank you to all our advertisers and many staff for making it all possible."
In Cork, C103 and Cork's 96FM are both up on last year. JP McNamara tweeted a message saying well done to all the team there. "Another #JNLR – #CorkToday @C103Cork & #TheScore @Corks96FM both up on last yr!(Thank god) well done to all the team at 96FM/C103 @UTVRadio"
In Bray Co. Wicklow, Ciara O'Connor CEO of East Coast FM is satisfied with the figures and says: "A lot of hard work has gone into the sound of the station in the last year, with PD Carol Dooley at the helm, driving the station in the right direction. Today those efforts paid off with Market Share increasing by 4% and listened yesterday increasing by 3%. Broadcasting so close to Dublin in a cluttered, competitive market place the station has performed exceptionally well and that's down to a dedicated programming team working hard to provide a credible, enjoyable listen to the people of Wicklow."
Michael Byrne of WLR FM has been in touch with RadioToday this evening just after the 5pm embargo was lifted and he tells us "The latest Radio Listening Ratings results indicate that, not only has WLRfm held on to its Number One position in the Waterford market, in doing so, it has also increased its listenership in the last year. It seems you love radio as much as we do!"
The IPSOS/MRBI JNLR results for 2013 show that 71% of all adults in Waterford city and county listen to WLRfm every week. The station has also seen an increase of 2% in its daily Listened Yesterday figure.
Michael continued: "We are delighted with today's results. We have worked very hard over the past 18 months on our sound. We changed our station voice over in 2013, launched a new schedule and updated our music and sport offering on the station. We are just about to launch a brand new website that will be up there with the best websites in radio today and are in the middle of a new imaging/jingle package that we hope to roll out in the next 6 weeks. It has been a good year for WLR FM."
Overall it's another unsurprising set of figures and there is little sway up or down either way in most cases across the board. It will be an interesting twelve months to see the knock on effect of the many ongoing changes in presenters and programming alterations already made and some yet to be made to many Irish stations both National and Local.
What remains to be seen is how 2fm will do with the new lineup and Breakfast show, FM104's Nighttime talkshow's performance since Adrian Kennedy and Jeremy Dixon announced they are moving to 98FM next month and how Newstalk Mid Mornings with Pat Kenny will perform in the next 12-18months is also another interesting JNLR figure to watch.
Interesting times ahead for the rise and fall of Ireland's JNLR figures. Who will succeed and who will fail to capture the hearts and minds of the nation's radio listening audiences. Who will lose jobs "as a result of the figures"? Where is Irish Radio headed in the next 12 months, next quarter to six months and what major shifts and changes will we see in that period. The "Last Word" today goes to Jim Carrol of The Irish Times who wrote a brilliant and incisive piece that sums up how many people feel about Irish Radio today, and felt yesterday too.
If we haven't mentioned you – please be sure to send us a quote or comment about how you've done. We try to include as many stations or shows as possible.
For more reaction and information on today's latest figures, re-watch our live blog here, and leave your comments below to add to our story.
Enda Caldwell


If you liked this story, we can email you more radio news and alerts. Just fill in the form below.