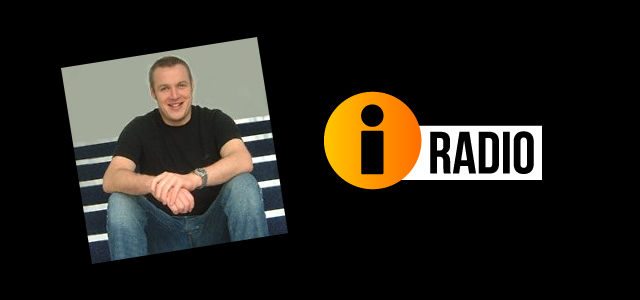 Leigh Doyle has taken over from Deborah Fagan as CEO of iRadio, who is relocating to Australia with her family.
Deborah, one of the founders of the station, will continue as shareholder and director and will maintain an executive role within the company.
Before joining iRadio, Leigh was Head of Station Sound and presenter at Beat 102-103 for seven years and also Station Manager at Kiss 102 in Wexford.
Chairman of Wilton Radio Paul Cummins comments: "Leigh joined iRadio in 2010 and as Programme Director has built a very strong brand with innovative and successful programme strategies. The Board has every confidence that as CEO, he will go on to make an increasing contribution to the success of iRadio. Leigh will also continue to manage content strategy as Programme Director."
Commenting on Deborah's resignation Paul Cummins said: "Deborah is a founding shareholder of iRadio and has been Finance Director of the company since its inception in 2006. She was appointed CEO in June 2011. Over the last eight years she has played a vital part in developing the business in the face of significant economic headwinds which have impacted on all Irish business and particularly the media sector."
He went on the say that "against the backdrop of a challenging economic environment, under Deborah's stewardship, iRadio has increased revenues and has achieved significant audience growth."
iRadio is one of the highest performing radio stations in the social media space, with more than 123,000 Facebook likes and over 56,000 Twitter followers.
"Engagement rates are consistently high with millions of users seeing iRadio's content and posts every week. iRadio prides itself on creating original content that strikes a chord with its target audience. Deborah's involvement with iRadio has been extremely significant and whilst we will miss her contribution we wish her and her family well in their new endeavours."
Mr. Cummins has also confirmed that Deborah will stay on as a shareholder and director of iRadio and will continue to manage a number of executive responsibilities.
Confirming her resignation Deborah Fagan said: "iRadio has been a huge part of my life for the past eight years. I have been very lucky to work with a great group of talented people. The continued success of the station will remain a priority for me."
Commenting on his new position Leigh Doyle told RadioToday: "I'm delighted at the appointment to CEO and I'm very much looking forward to embracing the challenges that lie ahead. iRadio has a fantastic team of talented professionals and I'm confident that the company will continue to grow and prosper."
Paul Cummins has confirmed two other personnel changes within iRadio.
"Local Sales Manager Deirdre Ferry will be appointed Sales Director across both local and national sales and Lisa Kirrane will be appointed Finance Manager. Both have been with the station since its launch in 2008 and it is a tribute to the management team built up by Deborah that today I can announce these senior management changes from within our existing staff", he said.


If you liked this story, we can email you more radio news and alerts. Just fill in the form below.