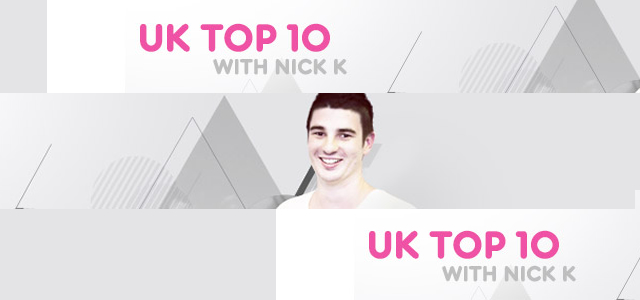 Nick Karkazis is Production Manager at Spin 1038 but also hosts the UK Top 10 show on KIIS1065 Sydney. He took time out to answer a few RadioToday questions.
Find out why he likes Power Intros so much and what his biggest on-air gaff was, amongst other things!
Tell us about how you started in radio
I started out working for a community radio station at 14 on the Gold Coast in Australia called Radio Metro. I did that every weekend for about four years on and off while I went through school. When I finished school I tried a few things like hospitality and real estate. But as anyone in radio knows, it's in your blood. You can't avoid it. I had a brief stint at Sea FM on the Gold Coast in 2007 which really confirmed for me that radio is where I wanted to be.
I enrolled for The Australian Film, Television & Radio School (AFTRS) soon after and made the trip down to Sydney to study radio from every angle. Once I graduated, I got a job in Darwin at a station called Hot100. This was my first real commercial radio experience. I started there as the morning (9 – 12 music shifts) guy and also helped out in Production. Three months in, I had an opportunity to move into Drive (3 – 6 content driven show), so I took it.
After spending a year in Darwin, I wanted to move to a bigger market. There were a couple of options available, but I had made the decision to instead move to Ireland with the misses. I thought it could be a great opportunity and life experience. I landed casual On-air shifts at Spin1038 in Dublin which was amazing and six months later scored the Production Manager role! Since becoming the production manager, I also fill in On-air when needed.
KIIS1065 is a brand new radio that's just launched in Sydney and gone to number one after the first survey! Derek Bargwanna is the Content Director there and was previously at 2DayFM. He has been mentoring me for quite a few years now. When the station was launching he came to me and I proposed the UK Top 10 (the show I currently do) and we made a few demos and BOOM! Here we are at today…
What led you to a career in radio?
I guess it's just something that's always interested me. Getting a taste as a kid in a community station and also listening to the Fat30! The Fat30 was night time count down show that aired where I lived as a kid. I used to listen every night to the Big Kahuna (the host's name) and think, "I wanna do that"!!!
How would you describe your first radio gig?
Painful for listeners. Thank god for Regional markets…
What is your favorite part of the job?
The execution! Seeing something you've worked so hard to put together. Working in production, so much time and effort goes into every promo and making sure it sounds rocking On-air and has all the little bits to go with it. Hearing it come together well is quite rewarding.
What artist would we be surprised to find on your iPod?
People always assume that because you work in 'X' genre music station, that's what you're into… And they're absolutely right! Haha no only to a point. I do love CHR music but I listen to a lot of older pub style rock. Good Aussie bands like Cold Chisel… That's my answer to this question. Cold Chisel.
Who is your favourite air personality not on your staff and why do you like them?
You'll regret asking me this question… There are so many! I actually can't choose… Kyle & Jackie O (KIIS breakfast Sydney) are amazing! Kyle is a real inspiration to me. Fitzy & Wippa (Nova breakfast Sydney) are a great On-air team. And of course, you can't go past Hamish and Andy (National Aussie drive). Have a listen if you never have. You won't regret it. Music jocks that really nail their art, effortlessly are a dime a dozen. Tim Lee (Mix Melbourne), MC (Fox Melbourne), Ellie Mobbs (2Day Sydney). I'll stop now. They're all Aussies by the way. I have many faves in Ireland as well. Dermot & Dave, Ryan & Tracy and many more…
What advice you would give people new to the business?
Don't give up! Radio can be so hard to get into… If you really want it, keep pushing. Do things that make you look appealing to CD's/PD's like learn a second role. So many people in radio double job. You're much more marketable if you can pull and On-air shift and schedule music (for example).
What ringtone do you have on your mobile?
Ah the old classic ring ring…
Which character on a current TV series most reflects your personality?
My misses says Phil Dunphy from Modern Family.
What's the best sweeper/liner you've ever heard?
Power Intro's are the greatest thing ever invented! Why stop down or jag the flow if you can make the imaging sound like it's part of the music?
What's the biggest gaffe you've made on air?
Oh there's heaps haha! Probably saying the Aussie Stations name On-air here in Dublin… That's a cringey one to think about.


If you liked this story, we can email you more radio news and alerts. Just fill in the form below.