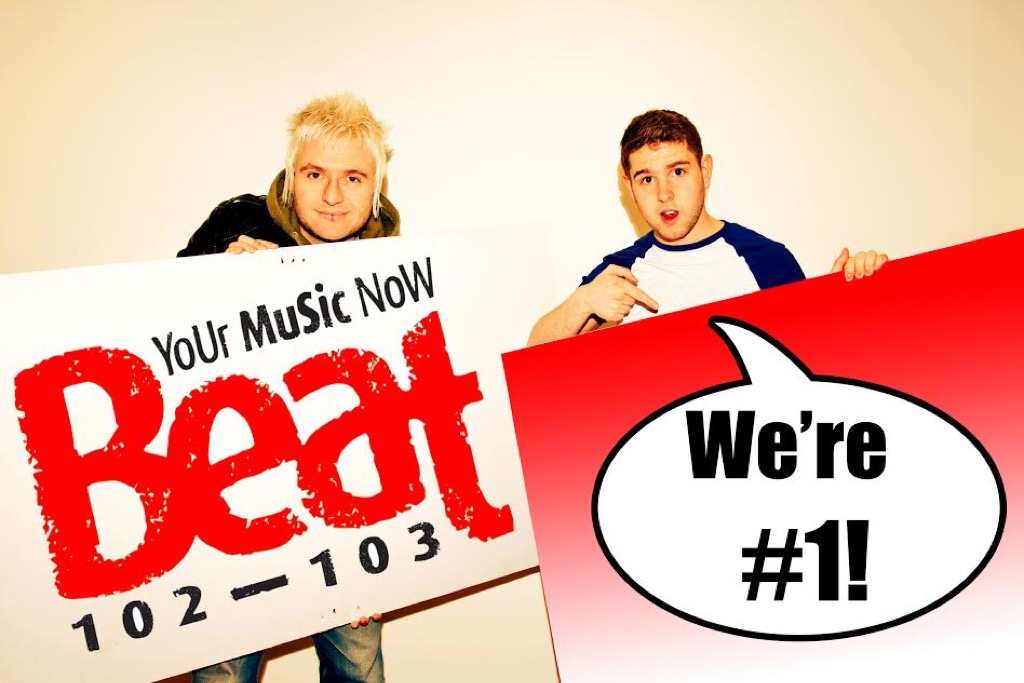 Everyone is up! Here are the facts and figures on JNLR 2014-2 from a number of stations around the country.
Across the board, daily radio listening is at 83%. More than half 57% (static) tuning into their local or regional station and 46% (+1) listening to a national station. Among the younger 15-34 year market, 77% (=)listen daily.
Irish audiences continue to listen to a significant amount of radio everyday – tuning in, on average, for almost 4 hours per day during the prime 7am to 7pm time.
Local radio continues to be a strong performer in the individual radio markets across the country – in many areas reaching more than 40% of the local adult population daily. In particular, on the criterion of share of minutes listened during prime 7am to 7pm, Highland Radio, Midwest Radio and Radio Kerry hold the majority share position in their franchise areas.
We start our look at the stations in Dublin with 98FM, where Weekly Reach is up 2%/26,000 to 19%/197,000 and Daily Reach up 1%/13,000 to 10%/101,000. Ray Foley has added 5,000 listeners to 41,000. Barry Dunne has the most listened to show on the station.
Today FM has attracted an extra 16,000 listeners on last book bringing its market share to 9.2%. Ian Dempsey now enjoys an audience of 196,000 in the mornings, 85,000 listeners ahead of 2FM's Breakfast Republic and 28,000 listeners compared to this time last year.
Newstalk gained an extra 20,000 listeners to Pat Kenny's show – but he's still 173,000 listeners behind his old slot, now filled by Sean O'Rourke on Radio 1.
At Classic Hits 4FM, 189,000 people are listening. Figures show the station is up 24% in Dublin. Robbie Fogarty, Deputy Programme Director: "we are working harder to be an even better radio station and we want to thank all our listeners for tuning in!"
TXFM has had an increase since the last book as Phantom. The JNLR shows that the station's audience now stands at 22,000 per day (for the 6 months to June) versus the last figure for Phantom which was 15,000. Trevor Bowen, chairman of TXFM, said, "We are naturally delighted with the initial response from real music fans in Dublin to the station – we've carved out a great position in a highly competitive market of FM and digital audio options that we will now build on."
Radio Nova has added 30% to its daily listenership, giving it its best ever audience. The station now has 124,000 weekly listeners (+13,000), 69,000 daily listeners (+16,000) and a daytime market share of 4.1% (+21%). The station's listenership per average quarter hour across its schedule is now 12,400 (+19%). Nova's CEO and Programme Director, Kevin Branigan. "Our mix of classic and contemporary guitar music from the last five decades has proven hugely popular and carved out an exciting position for us in the radio landscape."
At RTE, Radio 1 continues to attract over a million listeners. Weekly Reach increased to 1,295,000 adults and Morning Ireland remains the number 1 radio programme in Ireland with 438,000 listeners each week day.
RTÉ 2fm national weekdays reach is static at 10% b-o-b, to which boss Dan Healy said: "We predicted this book for 2fm and there are no surprises here. In fact, the main surprise is that we're ahead of forecast, with a market share of 6.6%. This is the baseline from which we build and there are good indicators for growth." The IBI aren't happy about these figure though, as you can read about here.
And RTÉ lyric fm has increased its weekend listenership with 17,000 increase on Saturdays and 4,000 increase on Sundays y-o-y. Liz Nolan's Classic Drive has increased both 6,000 b-o-b and y-o-y to 49,000 whilst Marty in the Morning is up 4,000 to 38,000 y-o-y.
Beat 102-103, the South East's regional radio station, has broken all of its records in the latest JNLR figures. The station now attracts 97,000 daily listeners, giving it a daily reach of 25%. Market share for Beat has also risen to 16.7%, another all-time high. 160,000 listeners now tune in weekly in the South East.
WLR FM in Waterford say: "Thanks to everyone for tuning into @wlrfmwaterford and making us Waterford's most listened to radio station."
From myself & @OonaghOC THANK YOU

Our listener figures went up yay @ThisisiRadio #JNLR pic.twitter.com/xyPouOG5AB

— COOPER 98FM (@stevencooperdj) July 31, 2014


If you liked this story, we can email you more radio news and alerts. Just fill in the form below.