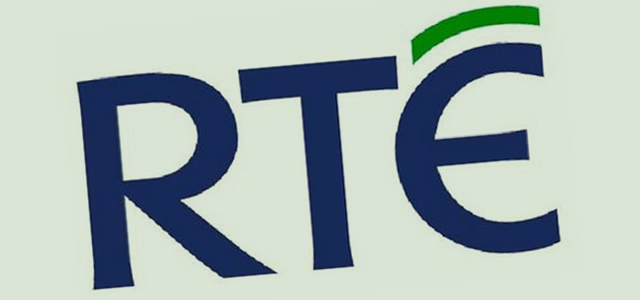 RTÉ Radio 1 is to stop transmitting its 252 longwave service from the end of next month as it pushes listeners to FM and digital radio instead.

The station has been on 252kHZ since 17th March 2004 and is of course the frequency previously used by Atlantic 252 in the late 80s and 90s. It will end transmissions on Monday 27th October.
RTÉ says the vast majority (98%) of Radio 1 listeners will be unaffected by the move but that it will run a campaign to inform remaining longwave listeners how to find the station on DAB and FM.
Tom McGuire, Head of RTÉ Radio 1 said: "This development is an opportunity for the listener to tune in to the varied output of RTÉ Radio 1 in a new way. The availability of the radio service through new digital platforms provides a much improved sound quality and broader access for all programmes. Just as the audience migrated from medium wave to FM in the past, the end of longwave is compensated for by the availability of RTÉ Radio 1 on various digital platforms through the television in your home, the phone in your pocket, the tablet on your lap or the digital radio in your region."
Broadcasts from the 248m mast at Clarkstown, Co Meath are perhaps most famous for pop station Atlantic 252, which was a joint venture between RTÉ and Radio Luxembourg's parent company, RTL. It ran from 1989 to 2001 and was mainly aimed at listeners in the UK. The 252 frequency was briefly used by UK sports station TeamTalk 252 for a few months in 2002 before being returned to RTÉ.
JP Coakley, RTÉ Radio Director of Operations, says: "The RTÉ Radio 1 Longwave signal covers the island of Ireland and carries also into Britain. This technology gives further reach than FM, but at the expense of quality, and it is rare in modern radios. Nowadays, digital platforms mean that quality and reach do not have to be traded, especially for those listening overseas. The longwave service on 252 has only been in use by Radio 1 for 10 years, and while the service was financially and technologically viable for a short time, this is no longer the case."
RTÉ Radio 1 is available on national FM, on DAB, on Saorview, SKY and UPC Digital TV platforms, online globally on the RTÉ Radio Player and on the RTÉ Radio 1 and RTÉ Radio Player mobile apps. It is also available on the UK via Freesat.
RTÉ Radio 1 on longwave carries the same content as RTÉ Radio 1, except where the service splits to carry programmes from the digital station RTÉ Radio 1 Extra. These programmes include Mass and Services every Sunday morning and total 2 hours per week approx. Masses and Services will continue to be available on RTÉ Radio 1 Extra.
JP Coakley continued: "This move to digital platforms is in line with other public service broadcasters such as the BBC in the UK and VGTRK in Russia, who have announced the closure of their longwave services. This service is a very expensive one for RTÉ and is unsustainable in terms of the organisations current financial position. RTÉ reported a break-even in 2013, thanks to rigorous cost-cutting and financial management, and there remains an emphasis on value-for-money across all services and technologies."


If you liked this story, we can email you more radio news and alerts. Just fill in the form below.