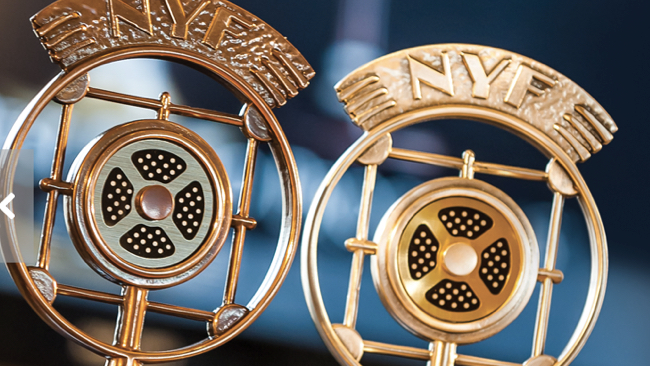 Now is the time to get your entry to New York for the 2015 New York Festivals World's Best Radio Programmes.
New categories for this year include Best Journalist, Best Music Programme Host, Best Innovation and Audio Books.
The international competition honours work in radio broadcasting around the world, receiving entries from radio stations, networks, and independent producers from over 30 countries, by giving out trophies to winners.
In 2014, the Grand Jury honoured two exceptional programmes with Grand Trophies: "The Girl Who Got Tied Down" by Swedish Radio and "The Dambusters 70 Years On" from Phil Critchlow's TBI Media with Snappin' Turtle Productions.
The Canadian Broadcasting Corporation earned the title of Broadcaster of the Year and TBI Media UK earned Production Company of the Year.
Last year, we won 38 prizes in Ireland, with twenty-three of the thirty-eight going to RTÉ. Independent stations and producers picked up the rest, some of which are for programmes made on behalf of RTÉ. There were seven Gold winners – three for RTÉ, two for Athena Media (for RTÉ programmes) and one each for Ocean FM and Today FM.
"Our world is filled with stories – stories are how we track our lives, learn about others – and develop empathy and understanding of the world. Broadcasting at its best informs, entertains, inspires and persuades, but most importantly, it connects people to one another through our stories," commented 2015 Advisory Board and Grand Jury Member Valerie Geller, President, Geller Media.
"I train broadcasters in 35 countries throughout the world to become more powerful storytellers and communicators – It is stunning and so satisfying on every level to have the opportunity and honour to have the chance to hear the amazing work news, documentary and programme teams throughout the world are producing and creating. It is an honour and a pleasure to serve as a judge for the NYF awards entries, and to help in any way that I can."
The Entry Deadline is March 19th, 2015.


If you liked this story, we can email you more radio news and alerts. Just fill in the form below.