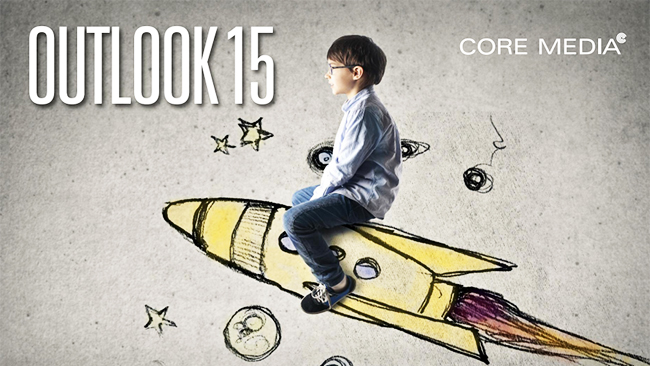 "Safe and generic" Irish radio suffers from a lack of innovation and "needs to be rebooted", according to the largest advertising buyer in Ireland.
In a fairly damning report, Core Media – headed by Alan Cox – says: "Music radio's preoccupation with losing listeners has led stations to play the same popular songs repeatedly and offer less variety than ever".
The Outlook '15 report adds: "Whilst programmers will show you 'sound data' to support this practice, it is symptomatic of the repetition that has come to epitomise the radio product in this country. Eventually, somebody, somewhere will disrupt this model and reinvent it, but the radio industry is poor at innovation – real innovation – that challenges the norms."
Core Media points out that the industry is losing "share of ear" to music streaming services such as Spotify, and thus needs to "change its ways".
The report goes on to contrast the industry here with that of the UK where, it says, BBC Radio 1 has shown initiative, particularly with the creation of a "visualisation department", which has a team of people and a "performance studio" which creates stunning live and streaming video content. While they say the BBC "may not have all the answers", they add that they are at least "trying, pushing and moving forward", unlike the radio industry in Ireland, which they say suffers from a "lack of dynamism".
Core Media say that radio is in immediate need of "visionaries to create new formats, produce daring content and drive industry change". They add that "As the so-called golden age of television has shown, if you invest in and unshackle amazing talent, you can change the way audiences consume your medium".
The release of the Outlook 15 report came ahead of World Radio Day, an initiative led by the United Nations cultural agency Unesco.


If you liked this story, we can email you more radio news and alerts. Just fill in the form below.