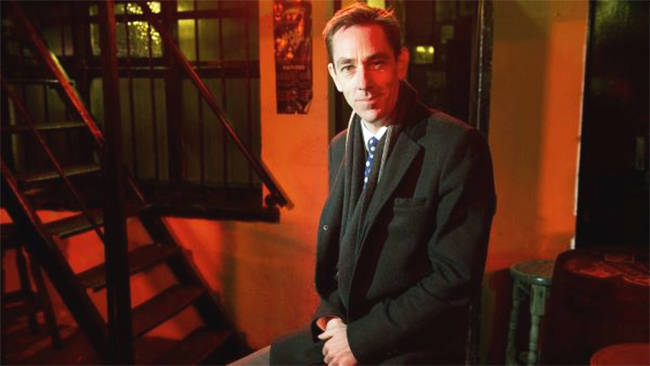 The chairman of the Independent Broadcasters of Ireland, John Purcell, has slammed national broadcaster RTÉ's use of public money to subsidise "huge, huge wages" and called on them to impose a cap.
According to the Irish Independent, Purcell said: "RTÉ has freedom to entice entire programme teams from the independent stations on higher wages," adding, ""I think you'd search far and wide in the public service to find similar salaries."
Following speculation that RTÉ's recent poaching of Ray D'arcy from Today FM has seen the state broadcaster shelling out a salary in the region of €500,000 per annum, Purcell and the IBI have called on the broadcaster to cap salaries, saying "there are public service pay restraints and caps and so on, and I'd think that should apply to RTÉ as well".
RTÉ staff are subject to semi-state pay caps but presenters who are designated as independent contractors – including D'arcy, along with Ryan Tubridy and Kathryn Thomas – do not suffer the same restrictions, as the broadcaster pays their company a fee rather than effectively paying the presenter a salary.
The most recent figures released by RTÉ show Ryan Tubridy (pictured, above) earning €495,000 after his company 'Tuttle Productions' signed a new three-year contract in 2012.
John Purcell, who is also CEO of Carlow-Kilkenny independent radio station KCLR 96fm, was critical of RTÉ's 'dual funding' model – which allows it to get funding both from licence fee payments and commercial advertising, saying: "RTÉ Radio continues to enjoy a broadcasting landscape where it can have its cake and eat it, as both a commercial operator and a publicly funded broadcaster," adding that they "can operate in a ruthlessly commercial manner when it suits its purposes. The most obvious example of the unfairness would be in relation to 2fm … there's very little public service in relation to it. It's basically a pop music and entertainment station."
The IBI are looking for a a new regulatory regime for RTÉ, where the State broadcaster would set out how much money it needs to operate in a given year. If licence fee revenue was not enough to cover the figure, RTE would then be allowed to make up the shortfall by selling ads at regulated prices – below which they couldn't be sold. They also want a new fund to be set up, composed of money from licence fee payments, which independent broadcasters could access in return for providing public service content.
"RTÉ gets it for doing it on a national basis, and we've no difficulty with that if they're providing a public service. But equally if we're providing a public service…that should be valued equally", Purcell said.
In response, RTÉ has pointed to its legal requirement to deliver on public service obligations, saying that it would not be possible to fulfil with licence fee revenue alone: "Licence fee revenue covers just over half the cost of the full range of services audiences enjoy. The total Top 10 presenter payments represented just over 1pc of RTÉ's operating costs in 2012 and approximately 2pc of personnel related operating costs."


If you liked this story, we can email you more radio news and alerts. Just fill in the form below.