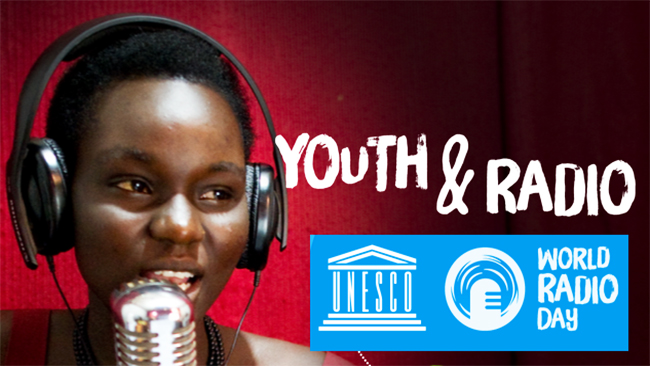 UNESCO – the United Nations Educational, Scientific and Cultural Organisation – is inviting radio producers and broadcasters across the to celebrate World Radio Day this Friday, February 13th.
The theme chosen this year is "Youth and Radio" – calling for greater social inclusion of the generation under 30 years old, as it accounts for more than half of the world's population.
World Radio Day was originally proclaimed by UNESCO in 2011 as a day to remember the unique power of the medium to touch people's lives and bring them together across every corner of the globe, and the organisation has released a statement to mark the occasion regarding why we love radio, and why we need it today more than ever.
It reads: "From news and public debate to music and entertainment, radio continues to inform, captivate and inspire us in a way that no other medium can. But radio is so much more than a forum for information and entertainment. It reaches more people in more places than any other medium. It's a bridge of communication for remote communities, developing regions and vulnerable populations, sometimes with no other connection to the outside world. Perhaps no other platform can have the real-time reach between people and across cultures".
The statement continues: "Radio is also the medium best-adapted to navigate the new digital frontiers that are pushing the media and communication into unchartered waters. Technologies such as the Internet, mobile communication and geolocation have shifted the traditional dynamic in which the media operate, with young people at the fore-front of these converging trends, at the same time embracing radio as enthusiastically as ever. So let's come together on 13 February not only to celebrate the importance of radio in our lives today, but to ensure it lives up to its huge potential in the future".
UNESCO Director-General, Irina Bokova says: "On this occasion, UNESCO calls for greater social inclusion of the generation under 30 years old, which accounts for more than half of the world's population, and underlines the power of radio to contribute to this objective. Young women and men are not sufficiently represented in the media — an exclusion that often reflects a wider social, economic and democratic exclusion. Young producers and broadcasters are still rare. Too few programmes are devoted to or designed by young people. This deficit explains the many stereotypes concerning young people circulating in the media and over the airwaves". 
Ideas, events, resources and additional information can be found on the World Radio Day 2015 website.


If you liked this story, we can email you more radio news and alerts. Just fill in the form below.