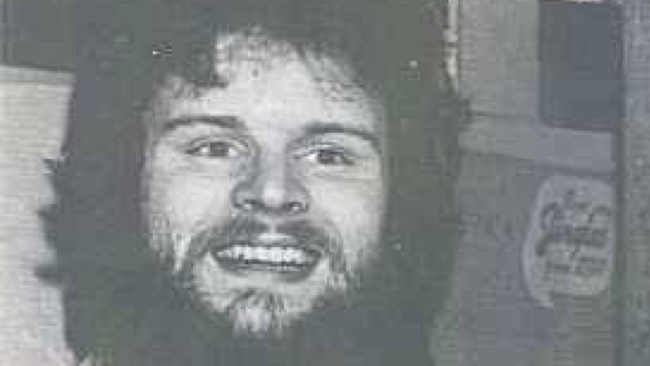 Tributes have made to RadioToday following the passing of well known Irish radio engineer Peter Gibney.
Gibbo passed away on Saturday morning April 4th at his home in Greystones, Co. Wicklow. He was in his early fifties.
Peter started as a radio transmission engineer for the pirate station KELO in Swords in the late 70s. Shortly after KELO in his long career he provided engineering support to stations like Big D the renowned Dublin Pirate of the late 70s.
Later he was the chief transmission engineer at The Red Hot Sound of Sunshine 101 / 539MW based in Portmarnock until its closure on December 30th 1988. Peter made some custom changes to Sunshine's airchain in its later years giving it a winning sound to match it's relaunched "Hot Hits" format which was number one in Dublin during 1986 to 1988.
During the '83 P&T and Garda raids Peter was responsible for getting Sunshine Radio back on the air on both AM and FM for Robbie Robinson and the team at Sunshine. When the P&T raided Sunshine's equipment in 1983 he managed to save one transmitter from being confiscated by telling the farmer at Sunshine's Howth Head site to turn off the FM transmitter to prevent its detection by P&T Detectives.
Peter later worked as part of a team of dedicated studio engineers at Long wave Radio Atlantic 252 in Trim. In tandem during this time Peter was Chief Engineer at Denis O'Brien's newly launched Classic Hits 98FM.
He built Dublin's Country Mix 106.8 FM (Now Dublin's New Sunshine 106.8) while under contract to BTS with Joe King in this short period he also built Spin 103.8 and Cork's 104-106 Red FM for the late Henry Owens.
He will be best known for his attention to detail in his work and his ability to fix most pieces of equipment rather than replacing them with new ones.
Many people have expressed their sadness at his most untimely passing and said what a genius he was as a radio engineer.
Tributes have poured in to RadioToday from former friends and colleagues of Peter's including from Eddie Caffrey who is Chief Engineer at LMFM in Drogheda who said: "Just to say he was a pure genius I met Peter first in 1979 at Boyneside Radio in Donaghy's Mill, Drogheda when a group of BIG D staff came to pay us a visit at Boyneside – he was about 18 back then."
Joe King, CEO of BTS in Dublin spoke to RadioToday about Peter's passing: "To say that I am in absolute shock and totally stunned is a massive understatement, I just could not believe the news when I received it. I have known Peter or "Gibbo" as we called him, since the early 80s when he was engineering for Sunshine in the Sands Hotel in Portmarnock on the North side and I was working alongside Paul Cotter in Radio Nova and later when I engineered at Q102 on the South side.
"In 1989 I was engineering the setup for Capital Radio (now FM104) and Peter was engineering the setting up 98FM, it seemed we always were engineering for competitor radio stations, however in 1998 I persuaded Peter to join with me in BTS and we worked side by side for a number of years building many radio stations until the stress of business came between us. I had not seen or been speaking with Peter for some time as we drifted down different paths in life, but my respect for his engineering ability and pure genius never diminished, Peter was a larger than life character whose radio broadcasting engineering expertise in AM and FM transmissions were second to none. I am immensely saddened at the very sad news of the sudden passing a lifelong engineering college. Peter Gibney is a true legend in Irish Radio Broadcasting.
"I can't express my shock at Peter's sudden passing at such a young age; I send my sincere and deepest heartfelt sincere condolences to Peter's wife Bridget and his family. Gibbo, you are an engineering legend who will never be forgotten, gather up a few 813s up there in the sky and build a mega rig for the big Man up there…. RIP Peter."
Robbie Robinson former boss of Sunshine 101 spoke from his family home in Lanzarote on the loss of Peter who was a dear friend to he and his wife Stella and son Elliot: "Sunshine Radio spread a lot of joy across Dublin, Peter Gibney was one of our brightest stars"
Tony West who worked with Peter at Atlantic 252 from its launch until 1993 said: "Very sad news. A sudden departure, Peter will be remembered I'm sure, by all of us who owe him the gratitude for his extensive work on the transmitter and his help with the demanding requirements by the presentation staff at Atlantic 252."
Nails Mahoney of Q107 Toronto who worked with Peter at Sunshine, Atlantic 252 and 98FM said: "Peter was a quiet, interesting, unique, once off radio genius who built radio stations from scratch and by his own design. More importantly he was an honourable man blessed with a strong humility and gentle strength."
Barry Dunne 98FM's Weekday 12-4pm host said of Peter: "He was a force of nature as well as being a technical genius".
Denis O'Brien Head of Communicorp spoke to RadioToday as well. He said; "Peter was a phenomenal human being. I was lucky to meet him in 1988 when we won the licence (for Classic Hits 98FM as Radio 2000 Ltd.) He built our entire operation at Mount St. From scratch and later too he did the same for us at our Prague Operation in Czechoslovakia in the early 90s.
"Peter was one of those guys who was a genius with his hands but not with just that with his mind too. He could do everything from RF engineering to studio engineering. He was just a genius. He was a great human being and one of those people that everybody loved having around the radio station. He had a wonderful sense of humour."
Andy Green a joint Director of Total Broadcast and Total Wireless had these words to say about Peter: "Myself and Andy Linton worked with Peter building the new Classic Hits 98 FM in the original Q102 studios at 8 Upper Mount St. In Dublin. Always the professional, he always liked to do things right."
David Dennehy who worked with Peter at Sunshine 101 said: "One time at Sunshine Peter was doing a switching system in Sunshine between two studios and the mic was open in one of the studios and it accidentally became live – during which time some expletives were used he said "Oh Jesus Christ" which later Robbie referred to as the first religious broadcast on Sunshine.
"Another story Dave tells is when Peter was building Dublin's Country 106.8FM in late 2001 amid a mass of wires he was designing a map for the entire station's matrix of studio wiring. He said "this is the bible – holding up a map, in five or six years time you'll thank me for this".
"Dublin's Country later became Dublin's Country Mix 106.8 FM and did indeed move five or six years later to Bray Co. Wicklow to The Radio Centre. He was a wonderful human being the great one."
Ar dheis Dé go raibh a anam.


If you liked this story, we can email you more radio news and alerts. Just fill in the form below.