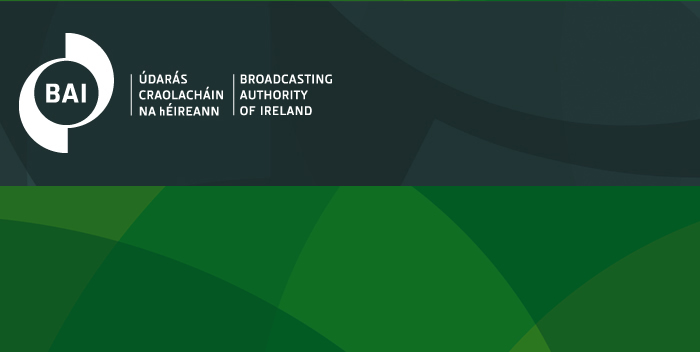 The Broadcasting Authority of Ireland (BAI) today (22nd October) announced funding for the 3rd round of the Archiving Scheme, out of which RTÉ Radio will get just over €206,000 and the IBI will get just over €12,000.
RTÉ Radio will use their allocation for the archiving of studio and field recordings (primarily music) from 1988-2008, while the Independent Broadcasters of Ireland's funds will be allocated to a feasibility study into the creation of an archiving template for the independent radio sector.
The Scheme, designed to provide funding support for the development of an archiving culture in the Irish broadcasting sector, contributing to the preservation of Ireland's broadcasting heritage., has focused in this round on safeguarding material threatened because of its fragile physical condition or material on soon-to-be obsolete formats.
Speaking about the announcement, Michael O'Keeffe, Chief Executive of the BAI said:
"In approving the award of funding to these six projects, the Authority was pleased to note the high quality of the applications received, as acknowledged by the assessment panel.  In particular, I welcome the partnership approach that has been adopted by one of the successful applicants, demonstrating an integrated approach to archiving and an acknowledgment of the value of partnerships between the independent production sector and institutions with archiving expertise.  The provision of funding for a feasibility study for the independent broadcasting sector is another welcome development and was considered a practical way to explore a common approach to archiving for the sector as a whole".
He added:
"The Archiving Scheme will continue to operate until the end of April 2016.  In advance of the Scheme's expiry, the BAI will commence the process of conducting a statutory review of the operation, effectiveness and impact of the Scheme to date and will consider whether the Scheme, as currently operated, would benefit from revision."
The full details of the funds awarded (including television) are, as follows:
| | | | |
| --- | --- | --- | --- |
| Applicant | Status | Subject | Maximum amount awarded |
| TG4 | Broadcaster TV PSB | Digitisation of Irish language   news and current affairs. | €426,927 |
| IBI | Institution with relevant material | Feasibility study to create an   archiving template for the independent radio sector | €12,060.49 |
| RTÉ | Broadcaster Radio PSB | Studio and field recordings   (primarily music) 1988-2008 | €207,318 |
| RTÉ | Broadcaster TV PSB | TV News Film 1961-1969 | €132,554 |
| The Radharc Trust | Institution with relevant material | Selected programmes 1964-1972, in   high definition | €399,800 |
| IFI | Institution with relevant material | Catalogue, digitise and make   accessible the collection of Loopline Film | €182,547.20 |


If you liked this story, we can email you more radio news and alerts. Just fill in the form below.