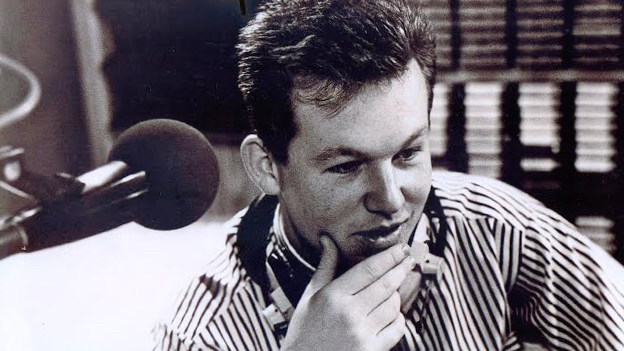 In the maverick era of the super pirates many aspiring radio presenters wanted to be Mark Byrne on Sunshine 101.
I have so much respect for the likes of Paul Kavanagh and Robbie Robinson for not only spotting unique talent but nurturing it.
I can't help but think if the original Sunshine 101 had won one of the Dublin licences, Mark Byrne would be a highly skilled, approachable Programme Director who would still be known to this day as the "Mr nice guy" of Irish radio.
I decided to catch up with Mark and find out exactly why one of the best broadcasters to ever leave the radio industry in Ireland has never gone back to commercial radio.

What was it like working at Sunshine 101 in the Sands Hotel was it as exciting as it sounded on air?
Sunshine was an incredible experience,when the hot hits format was introduced by Bill Cuningham,the station literally transformed overnight and became a huge player,"Don't say hello" "The Big Kahuna",Big Guy",and Bebop gold,and the Billboard hot 100 was our music bible. A very exciting time for a 20 something at a time in Dublin, when there wasn't a lot of opportunities for young people, I thought it would last forever!
When Sunshine closed what happened next for you?
After Sunshine closed there was a hiatus of a few months during which time I got involved in Beaumont hospital radio, shortly thereafter, I joined Century Radio. It became a great station but was cut off just as it started to achieve something, I'll never forget that day, but at 27 yrs of age, you're invincible. I can't remember ever worrying about where the next gig was coming from!
When you got the call from Atlantic 252 was that the first taste of broadcasting to a national audience?
That's where the next gig came from! Paul Kavanagh to the rescue. Atlantic was a lot like Sunshine had been in attitude and promotions, great purveyors of "theatre of the mind", the ability to connect and put your personality across in a natural manner, not that I always succeeded, but we still got air checked regularly, not sure if that goes on much in today's radio.
Long wave was still a viable medium then, it wouldn't work now, but Atlantic had a touch of pirate about it.
You launched Today FM and presented the breakfast show for them until a controversial change of presenter. Were you ready to leave or was that one of the deciding factors in a complete career change?
Not a very good time for me, but I realised very soon, it was the best thing that could have happened, both for me and for Today FM. Ian Dempsey was the market leader at Breakfast, and was a huge TV star, so it was a no brainer for Today to snap him up, and it put them on the map.
For me, a week after my departure from Today FM, I was flying light aircraft in the Gulf of Mexico. I decided to chase my other crazy dream, I wannabe a Pilot.
You reappeared on the multi city station 4fm and then decided to become a pilot was this an easy decision?
I actually started my flying career on October 11 2001 flying a Boeing 737 for Ryanair. I worked there for a few years, and popped up occasionally on Q102, by this time I had moved around Europe on other airlines.
When 4 FM came along, I had taken a year out of flying. I did consider a career in radio again at the time, but the lure of flying was too strong, I would never rule it out, but I'm nearly 51 now, as long as the Doc says I'm fit to fly, I'll stick with it.
What radio station do you enjoy in Dublin right now and do you feel the radio industry is a hive of creativity these days?
I enjoy bits of them all, I constantly flick, and only listen in the car. Barry Dunne is superb on 98fm, and I gravitate towards Spin a lot, much to the amazement of my 16 yr old. One thing I miss, Killer promotions! There aren't any. I hear a lot of "win a Sun holiday", all very nice, but very tired. The last time I heard a good promotion was in the early noughties, 98fm's FUGITIVE. Everybody I knew talked about it, as I rocked up for work at Dublin airport, I was asked, are you the 98fm fugitive?
It must have driven loads in to the radio station, should they have done it twice? NO. I have to say creativity is lacking, and that's not the fault of presenters necessarily, it's hard to maintain energy in highly formatted radio. Programme controllers, directors, give us something!
If I could tempt you back to radio is there any job that would bring you back?
Yes, working with the team in my fantasy radio station below.
What would be your dream team radio station?
6-10am Nails Mahoney
10-2pm Barry Dunne
2-6pm Dusty Rhodes
6-10pm Robin Banks
10-2am John O Hara
Do you still keep in touch with anyone from radio or has flying planes taken over your life?
Yes, regularly, I still love radio, and what ever city I'm in, I seek out the hot stations, what promotions they're doing, what the presenters are saying. I never tire of the thrill of flying and all that goes with it, but I have other things in my life!
What do you do in your spare time?
I love classic cars, I've had two restored to date,one a Rolls Royce Silver Shadow, 1971. Broke my heart to sell that one, and more recently a not quite classic but quirky 1990 BMW 518i, I had it beautiful…my sister broke it.
Mark Byrne inspired many radio presenters to enter the industry and I hope one day we will hear him again in Ireland. However until then if you are sat on a plane and the pilot screams its "Red Hot" then relax, you are in the safe hands of the Sunshine 101 legend Mark Byrne and if he can land a plane like hitting a vocal ……. then it's happy days!


If you liked this story, we can email you more radio news and alerts. Just fill in the form below.