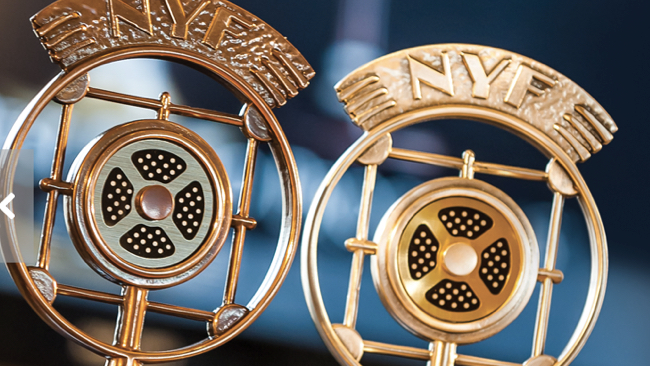 Submissions are now welcome for the 2017 New York Festivals International Radio Awards
There are a few new categories this year – Heroes, Best Live News Special, Music and Personal Lives Podcasts.
Last year RTÉ dominated the awards in Ireland, winning 34 in total. Some Independent Radio stations also picked up awards – including Newstalk, Radio Kerry, Radio NOVA, and production company Athena Media.
"From hard-hitting investigative journalism to breath-taking theatre of the mind, radio today engages listeners as never before across a growing spectrum of genres and platforms. Storytelling, the power of the individual voice, and the immediacy of the medium – all testify to the universal language of radio," said Rose Anderson, Executive Director, New York Festivals Radio Awards. "And so, every year we augment our categories not only to be in sync with the industry but in order to stay ahead of the curve as visionaries around the world raise the bar of what is possible."
This year, two prominent radio industry executives have been to the Advisory Board. "With the addition of Michael Harrison and Todd Stack to our Advisory Board, NYF benefits from their extensive hands-on knowledge of two areas of great growth: talk and podcasts," said Ms. Anderson.
Michael Harrison is Editor and Publisher of Talkers, a trade publication that has served the talk radio, talk television and talk internet industries since 1990. Mr. Harrison is one of America's leading authorities on radio, communications, and public opinion as it is expressed in the media. He is host for PodcastOne's "Up Close and Far Out" with Michael Harrison" a weekly podcast geared to "media freaks" around the world. Todd Stack is VP/Talk Production & Operations at Sirius XM Radio. Mr. Stack brings over 15 years of broadcast production experience to his Advisory Board role.
The deadline to enter is March 17th, 2017 and the awards ceremony will take place in New York on Monday June 19th.


If you liked this story, we can email you more radio news and alerts. Just fill in the form below.