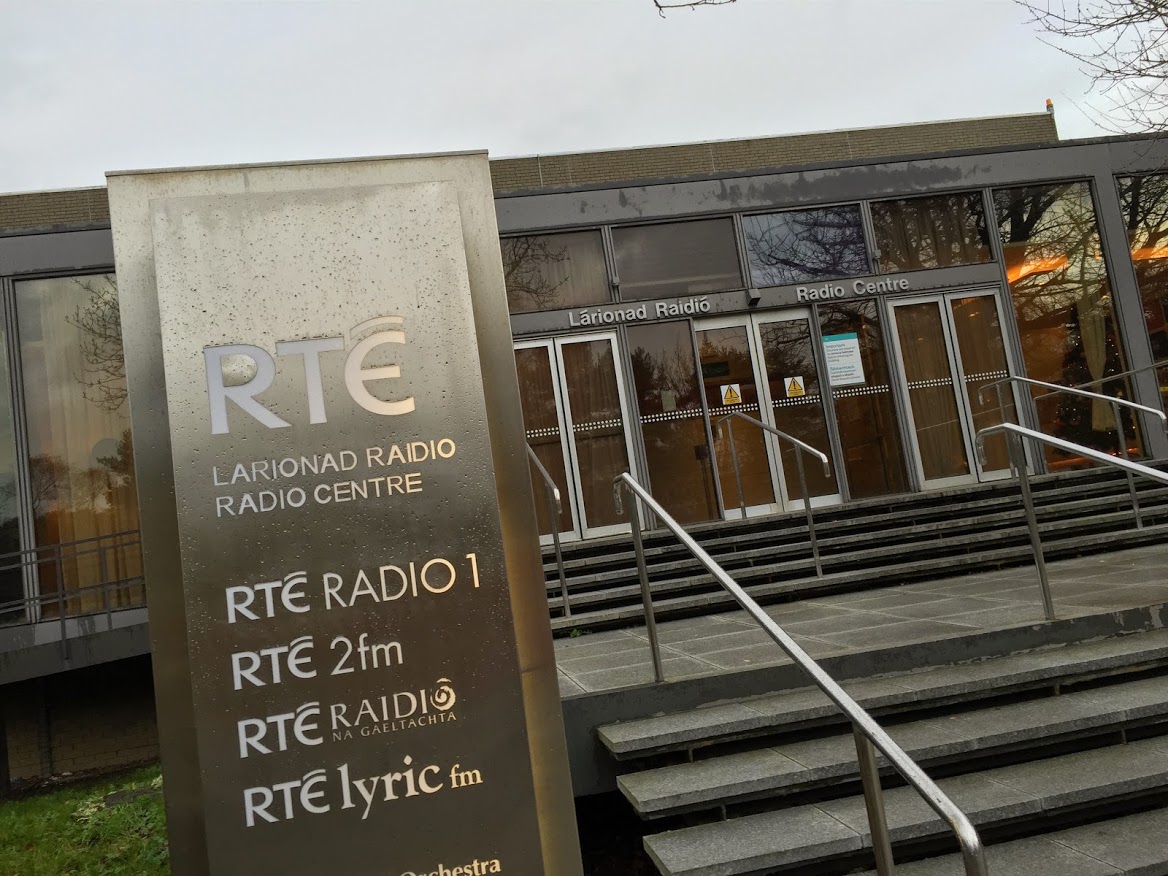 RTÉ announces plans to reduce size of workforce
RTÉ has today announced more detail on the structural and operational changes as part of an ongoing review of the organisation originally announced in March.
These changes were shared with RTÉ staff by Director-General, Dee Forbes and members of the RTÉ Executive today. Dee also informed staff of a new Voluntary Exit Programme and early retirement scheme, which will open next week, and which will reduce staff numbers at RTÉ by approximately 250.
Speaking to RTÉ staff, Dee Forbes said: "We have been working on the development of RTÉ's new five-year strategy, a new organisational structure, and preparing for the launch of voluntary exit and early retirement schemes to reduce staff numbers. The changes announced today are important and necessary to ensure we can serve our audiences, continue to create content they value – when, where and how they want it – and remain relevant at the centre of cultural life in Ireland. Sitting still is not an option in what is a radically changing market, so today marks the start of a period of significant change and transformation at RTÉ and we will be a better organisation for it."
The organisational changes announced today will see RTÉ create a unified content structure led by Jim Jennings, which brings all its content makers outside RTÉ News & Current Affairs together in a single group, dedicated to making content across radio, television and digital. RTÉ News & Current Affairs division, headed up by Jon Williams already works across radio, television & online and will continue to do so. A new Audience, Channels and Marketing area, under the leadership of Adrian Lynch, will focus on how RTÉ serves its audiences, creating experiences across its different platforms. In addition, RTÉ has appointed Frances Abeton to head up a new integrated Operations & Production Services area, with camera crews, picture editors and studio staff working across all RTÉ shows and platforms.
Commenting on the changes, Dee Forbes said: "I grew up with RTÉ and I want RTÉ to still be around when future generations grow up. More than ever Ireland needs, at its core, an RTÉ that enhances the creative capital of our country; supports and nurtures Irish talent; and allows the audience to see and to hear our own stories being told. That is our core role and responsibility. I believe the changes we've outlined today set RTÉ on a new path, to ensure that it can continue to play a central and relevant role at the heart of national life."
She continued: "The new television schedules launched last week highlight how great Irish content is at the heart of what we do and demonstrate our passion for public service media, a commitment to working with others, to discovering new talent and new faces, and to delivering standout national moments. In a world of fake news, misinformation and opinion; diminishing trust in public institutions and where the media environment is increasingly dominated by international programming and perspectives, it has never been more important that RTÉ continues to have a unique and invaluable role to play. I believe that role is worth defending, worth supporting and worth renewing. The changes announced today will help us to fulfill this role.
"While the changes announced today are largely internal, they will in time drive changes to the services and programming valued by our audiences. According to Dee Forbes, "There's no disguising that alongside what I believe is an exciting future, there will also be some painful choices. Our financial situation requires us to reduce costs and employee numbers. We need to become a smaller, more efficient organisation. That will mean that we will lose some colleagues. It will also affect the scope of what we are able to do. Critically, we must ensure that we are investing in the programmes, reporting and content valued by our audiences."
Full details of RTÉ's Voluntary Exit Programme and early retirement scheme will be shared with RTÉ staff next week.


If you liked this story, we can email you more radio news and alerts. Just fill in the form below.