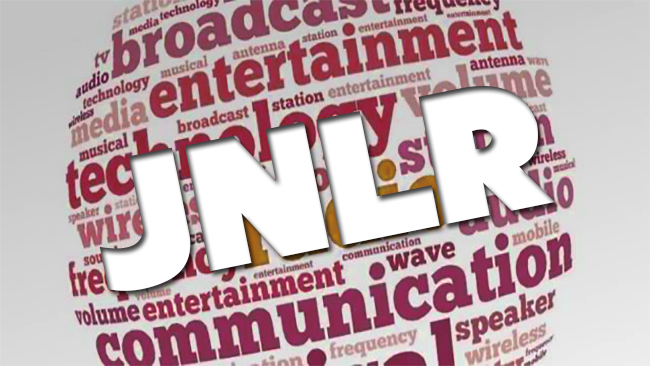 Radio continues to dominate audio listening in Ireland with 3.1 million tuning in each day; up 14,000 from this time last year.
Radio's share of audio listening among all adults equates to 87.6%. This compares with 8% share for 'own music' listening, 3.3% for Spotify and 1.1% for podcasts/listen back.
Chairperson of #Choose Radio Gabrielle Cummins says "We saw first-hand with the recent horrendous weather conditions just how effective our medium can be when we work together and use all of our platforms to their maximum potential, to succinctly inform our large audience. As a collective, when we have an important message to get across, people will hear it and that's a really powerful tool."
This latest publication covers the period October 2016 to September 2017
JNLR Oct 26th – highlights
Over 3.1 Million people listen to radio – an increase of 14,000 since the last JNLR.
83% of Irish Adults (15+) are tuning in to Irish Radio on a daily basis
Radio makes up 88% of all audio listening in Ireland
In terms of 15 – 34s, 77% tune into Irish Radio on a daily basis and Radio accounts for 75% of their time spent listening to audio
95% of listening happens on the AM/FM Radio rather than DAB, digital TV or mobile
Listeners tune in on average for over 4 hours per day (4hrs and 12 mins – 247 minutes) and listenership is split 51% female and 49% male
Over a quarter of all adults who listen to radio have downloaded a radio station app (28%)
The audience is spread across urban and rural with 63% of listening in Urban Areas and 37% in Rural
Radio dominates the share of audio listening at 88% versus listening to own music at 8% and streaming music at 3.3%
Around the stations:
Newstalk 106-108FM has grown its market share to 6.2% and increased its listenership by 40,000 giving a weekly reach of 739,000 listeners.
Speaking about the latest figures, Adrian Serle, Communicorp Group CEO, said: "We are delighted with Newstalk's performance, as outlined in today's JNLR figures, which shows that Newstalk's weekly reach has risen to 739,000, representing a book-on-book increase of 10,000 listeners and a year-on-year increase of 40,000 listeners.
"We have seen growth across the primetime schedule from Breakfast through to Off The Ball, which achieved a record high of 53,000 listeners.
"It is clear that our schedule and content style of opinion and analysis is resonating with the audience."
Key figures for Newstalk programmes:
Newstalk Breakfast – Reach 121,000 (Up 2,000 listeners book-on-book)
Pat Kenny – Reach 150,000 (Down 1,000 listeners book-on-book)
High Noon – Reach 102,000 (Up 4,000 listeners book-on-book)
Moncrieff – Reach 79,000 (Up 2,000 listeners book-on-book)
Hard Shoulder – Reach 135,000 (Up 5,000 listeners book-on-book)
Off The Ball – Reach 53,000 (Up 2,000 listeners book-on-book)
Today FM has recorded an 18 month high of 870,000 weekly listeners (+9,000) and increased its market share to 7.5% (+.1%) thanks to audience wins for Ian Dempsey, Dermot & Dave, Al Porter and Matt Cooper's 'The Last Word'.
Ian Dempsey's Breakfast Show gained 6,000 listeners in the past 3 months bringing his morning audience to 169,000. Ian holds his position as the biggest Breakfast Show in Ireland on commercial radio in that timeslot. It's double celebrations for Breakfast as Ian's showbiz side-kick Paula MacSweeney increased her Early Breakfast (5-7am) audience to 20,000 (+3,000).
Dermot & Dave, who moved to Today FM mid mornings (9am-12pm) in January 2017, grew their audience by 3,000 to 167,000. For the very first time, the award winning pair performed to a packed tent at this year's Electric Picnic and are currently on the second leg of their sold out nationwide 'Ah Sure lookit' comedy tour.
Dermot & Dave's successor Al Porter has settled comfortably into his new Today FM family, now entertaining an audience of 118,000 at lunchtime (12-2.30pm) – that's an increase of 5,000 in the year, not bad for a first time radio presenter. Al has been enjoying a stellar 2017 with the launch of his new radio show and as host of TV3's Blind Date.
Keith McCormack, CEO of Today FM commented: ""It's been a strong book for us and it's great to see so many new listeners choosing Today FM. We have a heavy weight line up right across the schedule now and on the back of some really great station highlights in the past 3 months, we're seeing growth. From Electric Picnic to Dare to Care, there have been some quality radio moments in Today FM that our audience really connected with."
RTÉ's radio stations continue to reach almost 2 million listeners with 1,996,000 or 53% of Adults 15+ tuning in every week (+113,000 Y-o-Y and +7,000 b-o-b). RTÉ Radio 1 continues to be the only station with a weekly reach of over 1 million at 1,393,000 (+48,000 Y-o-Y). RTÉ 2fm's weekly reach figure is up with 816,000 listeners or 22% of Adults 15+ (+71,000 Y-o-Y and +25,000 b-o-b). RTÉ lyric fm retains its 2% national share for Weekdays and has 304,000 listeners tuning in on a weekly basis, that's a gain of 20,000 year-on-year.
Commenting on the latest radio figures for RTÉ, Jim Jennings, Director of Content says: 'It has been another positive book for RTÉ radio stations today, the latest figures show that listeners around the country are relying on and listening in to RTÉ. We now have twenty out of the top twenty radio programmes in the country. Radio 1 leads with 22.6% of the market share, the only station with a weekly reach of over 1 million. Radio in RTÉ is evolving, recently we saw a simulcast of Liveline broadcast on RTÉ One which was viewed by over half a million people. RTÉ 2FM has seen significant growth across all programmes which is proving that what we're doing is working. We now have 404,000 people listening to 2FM on weekdays. It's a good news story for RTÉ lyric fm, music station of the year, it's encouraging to see the station maintain its market share.'
RTÉ RADIO 1:
Morning Ireland remains the most listened to radio programme in Ireland with 434,000 listeners
370,000 listeners want to 'talk to Joe' each day as Liveline holds its place as the 2nd most listened to radio programme in Ireland.
The Marian Finucane Show has 350,000 people tuning in on Saturday mornings across the country, with 316,000 on Sundays.
The Ryan Tubridy Show has 330,000 listeners, up 14,000 (y-o-y).
Saturday Sport makes massive gains with 201,000 sports fans turning in (+18,000 y-o-y and +21,000 b-o-b) and Sunday Sport has 206,000 listeners (+17,000 y-o-y and +4,000 b-o-b).
Today with Sean O'Rourke continues to be one of the most listened to news and current affairs programmes with 324,000 listeners daily.
With 236,000 listeners, Drivetime with Mary Wilson is the programme of choice for listeners every weekday afternoon, (no change y-o-y).
Ronan Collins remains the number one music programme across the country with 212,000 listeners.
Arena gains 4,000 listeners b-o-b and 8,000 listeners (y-o-y) to bring the total listenership to 39,000.
Rising Time remains consistent with no change to Shay Byrne's 45,000 listeners, book on book but sees an increase of 1,000 y-o-y.
Drama on One gains 7,000 y-o-y with 18,000 listeners tuning in on Sunday nights. On Saturday the listenership is 19,000 (+8,000 y-o-y).
The Book Show and The Poetry Programme respectively have gained 7,000 b-o-b and 5,000 b-o-b. The Book Show now has 26,000 (+14,000 y-o-y) listeners with The Poetry Programme at 21,000 (+10,000 y-o-y).
Speaking on the latest figures for the station, Head of RTÉ Radio 1, Tom McGuire said: "The latest JNLR figures are further evidence that RTÉ Radio 1 is the nation's preferred choice for news and sport with great audiences for Morning Ireland, News at One, Drivetime and our weekend sports programmes. The figures also show a particular growth in Arts, Culture and Entertainment strands. The recent selection of Radio 1 as Full Service Station of the Year is indicative of the stations strong relationship with both audience and industry".
RTÉ 2FM:
RTÉ 2fm has a weekly reach figure of 816,000/22% of Adults 15+ (+25,000 b-o-b and +71,000 y-o-y).
Breakfast Republic has made huge gains of 11,000 b-o-b to 189,000 and is up a massive 44,000 y-o-y. The programme remains the most listened to radio show in Ireland for 15-34s.
The Nicky Byrne Show with Jenny Greene gains 7,000 b-o-b to 151,000 and 20,000 y-o-y
Tracy Clifford increases by 3,000 b-o-b to 127,000 and 17,000 y-o-y.
The Eoghan McDermott Show is up 9,000 b-o-b to 127,000 and gains 18,000 y-o-y.
The Louise McSharry Show gains 3,000 b-o-b to 24,000 and 4,000 y-o-y.
The Larry Gogan Show (Saturdays) increases by 9,000 b-o-b and up 15,000 y-o-y to 110,000.
Weekenders (Saturdays) grows by 7,000 b-o-b and y-o-y 16,000 to 96,000.
The Larry Gogan Show (Sundays) grows 8,000 b-o-b to 78,000.
Weekenders (Sundays) grows 5,000 to 65,000 b-o-b.
Dan Healy, Head of Radio Strategy and RTÉ 2FM has said: "RTÉ 2FM has seen JNLR increase for the fourth survey period in a row. This steady increase across all our core programming is very encouraging particularly as we are experiencing significant levels of listening from 15 to 34 years. All who work in radio understand that one of the most important measurements is the number of people a station reaches everyday – for the first time since Gerry Ryan passed away ( April 2010) 2FM now has more listeners on a daily basis than TodayFM, an increase of 69,000 listeners year on year to 404,000, compared to their 402,000. Breakfast Republic is by far the most listened to programme by 15 to 34 year olds in Ireland, in fact the station now has five of the top 10 programmes for this audience. I am very grateful to all of my colleagues for the huge effort they put in to making 2FM a great public service for younger audiences."
RTÉ lyric fm
Marty in the Mornings has gained 5,000 y-o-y to 49,000
Liz Nolan Classical Daytime holds steady at 21,000 b-o-b
Niall Carroll's Lunchtime Favourites up 1,000 b-o-b and 4,000 y-o-y to 28,000
The John Kelly Ensemble up 1,000 b-o-b to 33,000
Lorcan Murray's Classic Drive up 3,000 b-o-b and 11,000 y-o-y to 57,000
The lyric Concert with Paul Harriott up 4,000 b-o-b and 2,000 y-o-y to 28,000
The Blue of the Night up 1,000 b-o-b to 15,000
Evonne Ferguson's Daybreak (Saturday) up 3,000 b-o-b and 6,000 y-o-y to 25,000
The Hamilton Scores up 2,000 b-o-b and 16,000 y-o-y to 49,000 on Saturday
The Hamilton Scores up 6,000 b-o-b and 19,000 y-o-y to 45,000 on Sunday
Movies and Musicals (Saturday) up 7,000 b-o-b and 3,000 y-o-y to 41,000
Evelyn Grant's Weekend Drive up 8,000 b-o-b on Saturday and Sunday
Vox Nostra w/Vlad Smishkewych (Sunday) up 5,000 y-o-y to 21,000
Aedín Gormley's Sunday Matinée up 3,000 b-o-b to 48,000
A World of Song/Encore (Sunday) up 6,000 y-o-y to 15,000
Commenting on the figures today, Head of RTÉ Lyric fm, Aodán o Dubhghaill said: "There are over 300,000 people tuning in on a weekly basis to Ireland's most recently awarded Music Station of the Year for 2017. Without these listeners, the music we play, the thought we put into programming, the voices that link the music and the care we take in crafting our arts and speech output on RTÉ lyric fm, would fall on deaf ears! Thank you all for choosing the station where life sounds better".
Limerick's Live 95FM has again retained its position as the most listened to radio station in Limerick City and County, as it prepares to celebrate its 20 th year on the air. 61% or 94,000 Limerick people tune-in weekly.
Station Director of Live 95FM, Joe Nash said: "This is another very good result for Limerick's Live 95FM, which maintains Live 95FM's long-held position as the most listened to radio station in Limerick City and County. As we approach the station's 20th birthday, it is heartening to see the strong support for Live 95FM in Limerick and we are honoured to serve the people of Limerick, who we strive to inform and entertain, on a daily basis.
"I also want to sincerely thank the team on the air and behind the scenes here at the radio station, whose ability and hard work continue to deliver a service that the listeners of Limerick tune-in to, in significant numbers and thanks are also due to our loyal advertisers, for their continuing support."
Radio Nova has added to both daily and weekly reach in the latest JNLR ratings. The station has added 6,000 per day, bringing its 'listened yesterday' figure to 72,000 and added 5,000 to its weekly listener 'cume' figure, bringing it to 142,000. The station's market share now stands at 4%.
Nova's CEO Kevin Branigan said, "We're delighted to get another boost in listenership like this. Radio listenership in Ireland is very strong at 3.1 million people every day. Radio continues to be the most relevant and consumed media source every day and we at Radio Nova are proud to play our part in the diversity, entertainment and comp it brings to peoples' lives. The continuing strength of radio listenership is a testament to the diversity that listeners can find on the radio dial and the passion for success and creativity that drives all of us who work in the Industry"
Meanwhile, at Wireless, FM104 increased its prime-time market share to 12.1%, ahead of all local competitors. Together with Q102, the company now reaches 418,000 weekly and 256,000 daily unduplicated listeners across the capital.
Meanwhile in Cork, 96FM claimed top spot with 21.3% primetime share. The Opinion Line, presented by PJ Coogan, widened its lead over its closest competitor to 10,000 listeners each day. Welcoming the latest figures, Scott Williams, Group Content Director, Wireless Ireland, said: "This was a particularly strong period for radio in Ireland and we're extremely proud of the performance of the Wireless stations, that now reach over 870,000 listeners each week.
"Our investments in talent and content across our stations, ensuring that we remain a popular choice for both new and existing listeners is having an impact with 96FM back in the number one spot in Cork and FM104 continuing to lead the pack and bring in new listeners in Dublin."
We're celebrating & it's down to you! The latest listenership figures are out & more people are tuning in to @classichits4fm! #chooseradio pic.twitter.com/cgZ8Zph4rj

— Classic Hits 4FM (@ClassicHits4FM) October 26, 2017
Thanks guys ?? #JNLR pic.twitter.com/VO2KPyNS0l

— Mid West Radio (@radiomidwest) October 26, 2017
@Corks96FM back to where they belong – No.1 in Cork and @FM104 hand down market leader in Dublin music radio #JNLR

— Scott Taunton (@scotttaunton) October 26, 2017
In our last @RTE2fm #JNLR seems that @cormacbattle and I gained 4,000 listeners on both Sat and Sun.

Always nice to bow out on a win 😉 pic.twitter.com/6EMHjBzirr

— Rick O'Shea (@rickoshea) October 26, 2017
We're updating this story as more information comes in. Send us your JNLR figures to news@radiotoday.ie to be included and check back later.


If you liked this story, we can email you more radio news and alerts. Just fill in the form below.