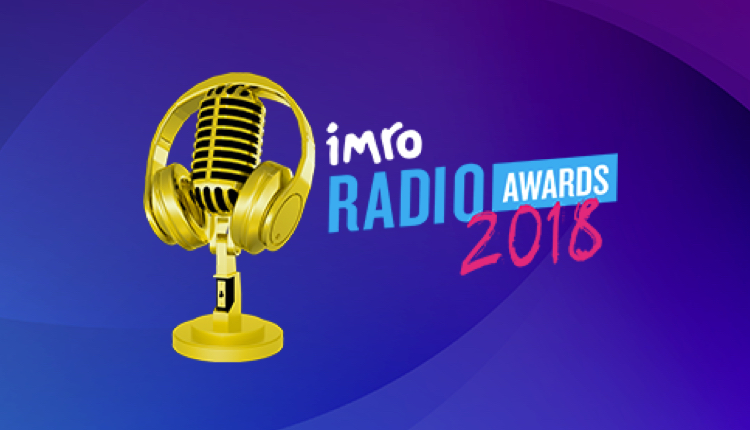 It's that time of year again where the industry comes together to find the best of the best in Irish radio and reward their efforts.
This October, the IMRO Radio Awards are hosted once again by the Lyrath Hotel Kilkenny with celebrations promising to be bigger and better than ever. With new changes to categories and an impressive year of broadcasting behind us, it's shaping up to be one of the most promising years to date.
The deadline this year is Friday July 6th at 4pm, so get your skates on! Here are some of our top tips on how you can make your entry reach its full potential and boost your chances in the competition.
Plan Ahead
Before you submit an entry, be sure you listen back on the full, edited form as the judges will hear it, keeping in mind the judging criteria. Grab your listener's attention from the very start. Judges are looking for examples of exceptional programming, gripping content and a keen attention to detail.
Categories
Picking the right category could make or break your entry. This year, IMRO Radio Awards have made a few changes. For the first time ever, the following five categories will be split for National and Regional/Local stations.
News Programme
Current Affairs Programme
Sports Programme
Sports Broadcaster of the Year
Speech Broadcaster of the Year
Read carefully through the rules and the categories and take time to think about whether your entry has been placed in the right category. If you're unsure, we recommend reading through the Call for Entries brochure, or talking to colleagues and managers who have entered in the past.
Presentation
The devil is in the detail! Judges will be strict on presentation this year. Everything from sound quality to supporting materials will be scrutinised and entrants will be marked down accordingly, so pay attention to every detail! The smallest aspects of your work could make or break an entry.
It is better to be targeted, rather than copious, with your audio and supporting material, this leaves less room for error and makes for a more interesting and captivating listen. Your piece should be accompanied by an informative running order (unless specifically excluded by the category). Don't assume the judges know everything – don't be afraid to explain the context of an item or segment.
Use your 250 word paragraph to sell your piece and offer any extra information you think might help your entry stand out. Make sure the audio is of high quality and more importantly, make sure you've upload the correct file (Trust us, it happens. Don't be that person).
Station of the Year
Confidence is key! The most popular category every year and one of the most prestigious titles in radio is Station of the Year. Judges tend to look for confident stations with well thought out programming and for stations that know their audience. Be proud of your brand and make sure the voice of your station shines through in your entries.
Entrants should try to put themselves in the judges' shoes, and tell them as much about their station in the written entry, in particular its aims over the year, and its strengths and obstacles – as they can. The audio should flow, should show a good range of material, the day-to-day done well, the interesting, or the unusual. Showcase all your storytelling abilities and don't be afraid to add colour and personality to best represent your station.
Winner's Tips
Each year we ask our winners to impart their wisdom and share some of their tips and advice to entrants.
Think like a judge – they'll have lots of entries, many of them very similar. Make their life easier – a strong entry with clear running order and helpful written entry is key READ the entry information carefully – is the category relevant and have you chosen the material which highlights the achievements judges might be looking for as described in the 'submission information'?
To standout, entries need to be 'special' to make it to the shortlist. Why is your entry that bit more 'noticeable' than others?
Famous guests on the show isn't enough – judges will look to see if the presenter reacts with style and humour, connects with the audience one-to-one or takes the programme off in an unexpected direction – etc.
The grab factor – choose the first couple of minutes of your audio with great care.
Head over to the IMRO Radio Awards website for details on how to enter and plenty of more resources. Deadline for entries is Friday July 6th at 4pm. Best of luck!


If you liked this story, we can email you more radio news and alerts. Just fill in the form below.