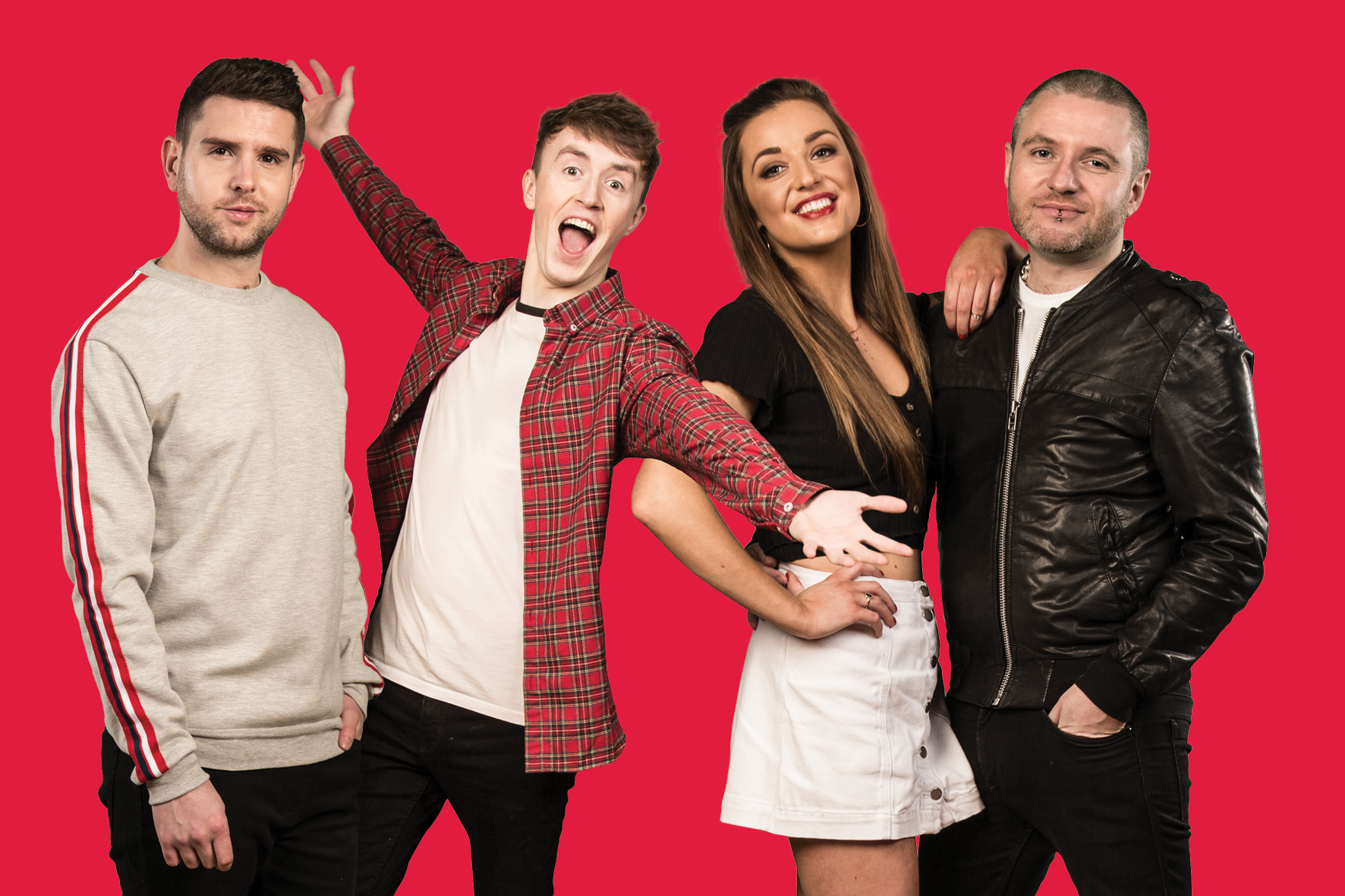 Beat 102-103 has a new presenter line-up, including the return of Emma Nolan from iRadio, and a new jingle package from ReelWorld.
Top 7@7 and Takeover presenter David Hammond is the new voice of Beat's Big Lunch, taking up the reins from Dave Cronin, who moves to Beat at Work AM following a stint on the lunchtime slot.
In addition, Darren Rice takes on the Beat Drive slot.
Emma Nolan, who presented The Takeover from 2015-2017, returns with a new Takeover format for 2019, while taking up an additional editorial role as Multi-Platform Content Coordinator.
Speaking on her return, Emma says: "The romance and companionship associated with night-time radio remains healthy in the digital age.
"Whether you're passionate about music, a late-night grafter or just going for a spin with your mates, the Takeover is set to bring engaging content that's relevant to you – the people of the South East", she says.
"Coming back to this vivacious and personality-fuelled radio station is incredibly exciting. It's no secret that some of the most amazing talent in the country hails from the Broadcast Centre, and I can't wait to re-immerse myself with the creative, digital and programming teams, and more importantly, my good friends there. I cannot wait to be a part of all of the exciting plans for Beat in 2019 and beyond."
Weekends also see a change of guard as Shonagh Lyons becomes the new presenter on Beat's Big Saturday. Meanwhile, Waterford's Paula Phelan takes over from Shonagh on Sunday afternoons from 4-6pm. Both presenters are graduates of the Beat/WLR/WIT Broadcast Course.
Head of Station Sound, Niall Power adds that he's really proud to be working with the best young radio talent in the country: "The two Davids and Emma are the voices of a generation of young adults living and working in the South East. Darren Rice is a recognised name and voice across the region and I'm looking forward to hearing his easy-going approach to getting you home every day; all in the company of great music!"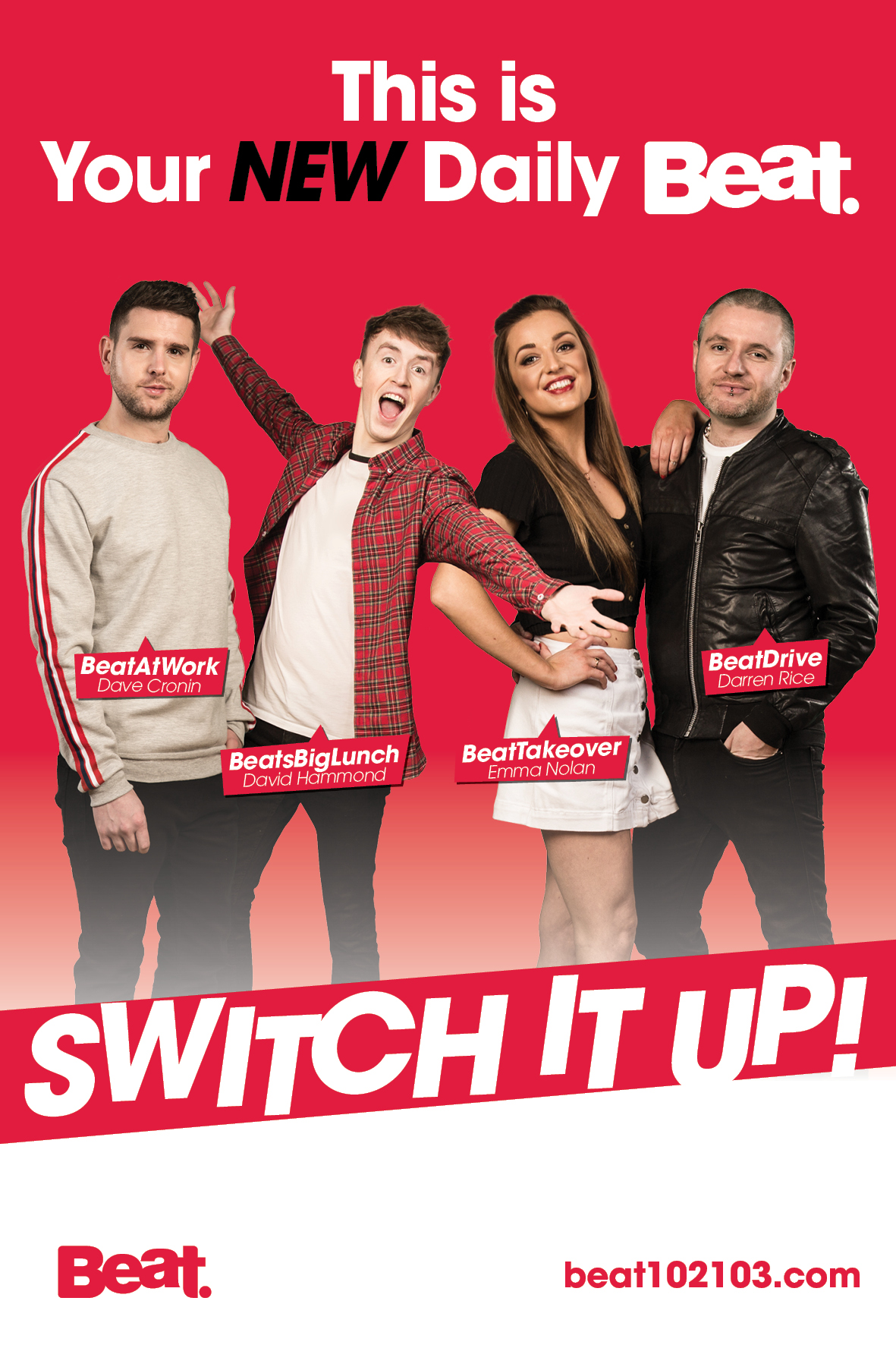 Niall Power adds that "the show changes will be supported by an exciting station sound update as we introduce a new branding package from the talented team at Reelworld Europe. The package was created at their studios in Manchester and Seattle and is the perfect fit for Beat's bolder attitude and playlist in 2019".
Reelworld Europe's Paul Fernley says: "It's great to continue our relationship with Beat in 2019! We love working with Niall, Gabrielle and Darren at Beat to support their exciting and ambitious output. This new set of themes brings the station's sound right up to date with jingles that match Beat's CHR playlist. I can't wait to hear them on-air!"
Beat has also announced a new addition to the station's creative team in 2019. UK radio executive David Lloyd will be working with the Beat programming team on strategy and presenter development this year. David has held key management and programming roles in several UK stations, including LBC, the Galaxy Network, the BBC and the Orion Network. He has also served as Head of Programming at the UK Radio Authority.
Gabrielle Cummins is the C.E.O. and Programme Director of Beat. She says "We're constantly hearing that radio needs to adapt and change to survive. Beat has been constantly evolving ever since it launched as Ireland's first regional radio station back in July 2003.
"As we head towards our sweet 16th birthday, I'm confident the exciting changes we've introduced, coupled with plans that will undoubtedly further engage our super loyal audience, all point towards 2019 being one of the most successful years to date for this multi award winning, market leading station. We always listen to input from our valued listeners & clients, so all the team here has been working hard to exceed expectations. We're all really looking forward to hearing feedback about our exciting new line up and fresh new sound to mark this latest chapter in the successful life of brand Beat".


If you liked this story, we can email you more radio news and alerts. Just fill in the form below.