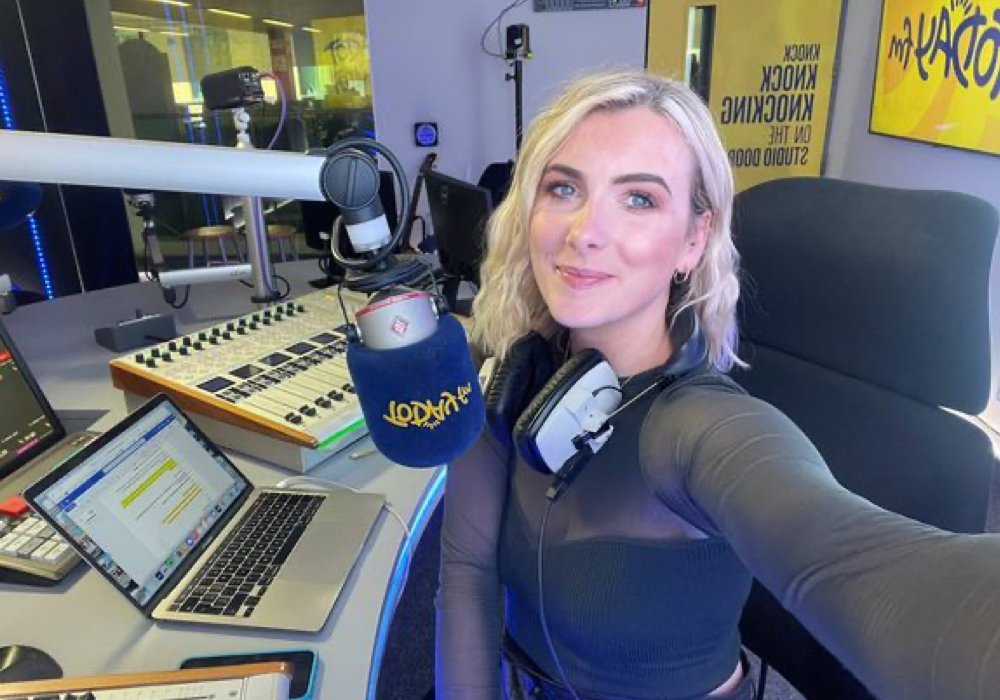 Today FM is celebrating Ireland's global influence this St. Patrick's Day with a 24-hour party around the globe.
It will start in Australia at midnight and will cover other major world cities including London, Dubai and New York.
The day will also include interviews with some of Ireland's greatest exports including Irish folk band 'Ye Vagabonds', filmmaker Ross O'Callaghan and TV presenter Doireann Ní Ghlacáin. Irish Women's Football head coach Vera Pauw will also feature.
Ian Dempsey, Dermot & Dave, Pamela Joyce, Ray Foley, Alison Curtis, Claire Beck, Paula MacSweeney and a special extended edition of Block Rockin' Beats with Dec Pierce will also air, whilst Louise Cantillon will be presenting a four-hour As Gaeilge special between 11am – 3pm for Gaeilgeoirí listeners on March 17th.
Dermot Whelan & Dave Moore said: "What's better than an Irish St. Patrick's Day? A global one of course! We cannot wait to check in with fellow Irish around the globe and see what everyone is up to on this day of celebrating. Will the grass be greener for them? We'll soon find out!
"We're also very excited to check in with some of our great Irish guests on the day and play the best up and coming artists on this very special St. Patricks day show."
On presenting her Today FM show As Gaeilge , Louise Cantillon said: "I have always been really lucky to have Irish in my life and have a massive sense of pride and grá for the language. So, to get the opportunity to present my show As Gaeilge on St. Patrick's Day is something I'm truly looking forward to.
"I can't wait to hear what Irish expats are doing for their St. Patrick's day celebrations in all corners of the globe and to hear what really makes the day special for them, even if they are thousands of miles away from their home. Tá clár speisialta cruthaithe againn agus táim ar bís go mbéidh sé chroalta go hidirnáísiúnta. So tune in from 11am to hear me on the air As Gaeilge as we celebrate Irish music and culture this St. Patrick's Day."
Today FM's Global Ireland On-air Schedule includes:
00:00 – 03:00 Global Ireland – Eoghain Fitzgerald
03:00 – 04:00 Global Ireland – All Irish Special with Claire Beck
04:00 – 07:00 Global Ireland – Pamela Joyce
07:00 – 08:00 Global Ireland – Ian Dempsey
08:00 – 09:00 Global Ireland – Alison Curtis
09:00 – 11:00 Global Ireland – Dermot & Dave
11:00 – 15:00 Global Ireland – Louise Cantillon (As Gaeilge)
15:00 – 16:00 Global Ireland – Ray Foley
16:00 – 18:00 Global Ireland – Paula MacSweeney
18:00 – 23:00 Block Rockin' Beats with Dec Pierce
23:00 – 00:00 U2 – Virtually Live
Pictured is Today FM presenter Louise Cantillon


If you liked this story, we can email you more radio news and alerts. Just fill in the form below.