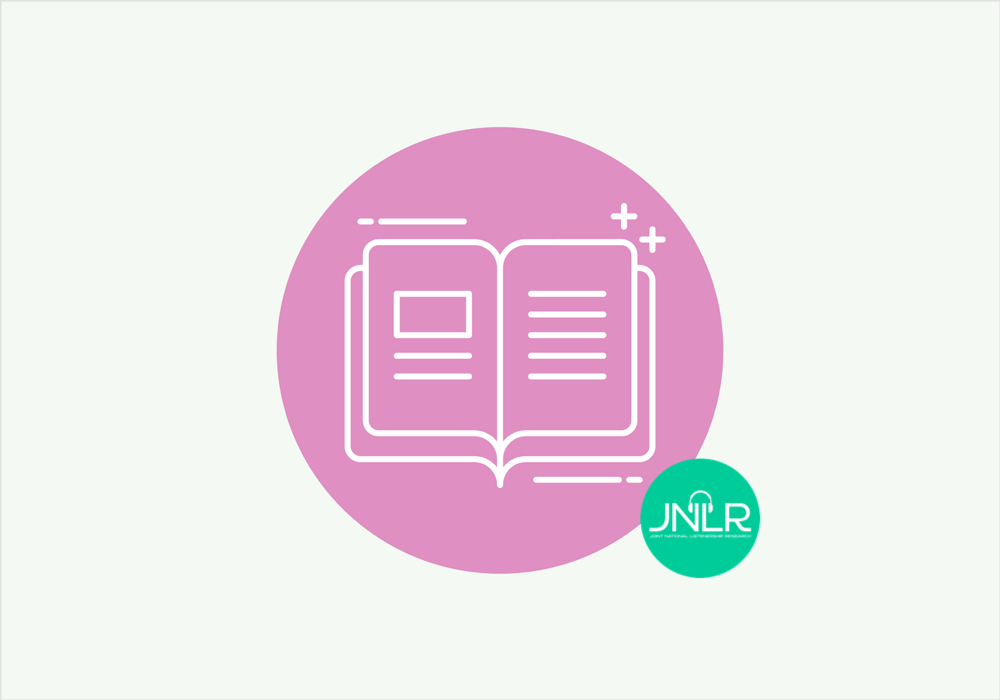 Brendan O'Connor, Pamela Joyce, Pat Kenny, Ian Dempsey, and the 2 Johnnies are amongst those celebrating the latest radio listening figures, published today.
They've all increased their numbers during quarter 2, which sees all radio grow by a further 65,000 listeners.
Over 3.3 million adults are listening to Irish radio every single weekday, a record high in daily audience levels in recent years.
The JNLR report, covering the period July '22 to June '23 shows that Radio enjoys huge listenership with 91% of Irish adults and 87% of 15–34-year-olds listening to radio every week.
Today FM has a daily reach of 500,000 (+34,000 BoB) while the station's weekly audience climbs closer to the 1 million mark, now at 938,000 (+55,000 BoB).
Ian Dempsey's audience now stands at 221,000, an increase of 13,000 listeners, Pamela Joyce welcomed almost 10,000 new listeners at lunchtime with 145,000 (+9,000 BoB), and Today FM's Ray Foley now has an afternoon audience of 173,000 (+10,000 BoB).
The Last Word on Today FM has an audience of 174,000 (+7,000 BoB).
The Dermot and Dave show went out on a high. They grew their audience to 216,000 in the past quarter (+12,000 BoB) before going their own ways.
Weekend Breakfast with Alison Curtis now reaches a Saturday morning audience of 185,000 (+6,000 BoB) while Alison's Sunday show also increased its listenership to 157,000 (+7,000 BoB). Music and Sport with Louise Cantillon is also proving popular with national audiences with 141,0000 listeners tuning in on Saturdays (14:00–18:00) (+7,000 BoB).
Newstalk has delivered another strong performance, reaching an audience of 798,000 every week and achieving a national prime-time market share of 7%. The station retained its position in Dublin enjoying a market share of 10.4% in the capital.
The Pat Kenny Show remains Newstalk's most listened to programme with 179,000 people tuning in daily, an increase of 6,000 in the last 3 months.
The Hard Shoulder now has an audience of 149,000 while Newstalk Breakfast with Ciara Kelly and Shane Coleman has an audience of 145,000 every morning. Moncrieff with Sean Moncrieff has achieved an all-time high of 103,000 gaining an additional 5,000 listeners in the last 3 months and continuing a period of sustained growth over the last 12 months.
RTÉ Radio 1 remains the only station with a weekly reach of over +1 million (at 1,370,000). RTÉ 2FM has a weekly reach figure of 697,000 of Adults 15+ (up 10,000 BoB). RTÉ lyric fm has 298,000 listeners on a weekly basis.
Morning Ireland remains Ireland's most listened to radio programme, with 440,000 listeners this book (+3,000 BoB).
The Ryan Tubridy Show has 334,000 listeners each weekday, down 1,000 from last time whilst Drivetime has 220,000 listeners (+6,000 BoB).
The Brendan O'Connor Show on Saturday has 338,000 listeners (+11,000 BoB) and 323,000 listeners on Sunday (+4,000 BoB).
Saturday with Colm Ó'Mongáin has 206,000 listeners (+11,000 BoB) whilst Sunday Sport on RTÉ Radio 1 has 181,000 listeners (+29,000 BoB).
RTÉ 2FM Breakfast with Doireann, Donncha, and Carl has 138,000 listeners tuning in on weekday mornings (+3,000 BoB).
RTÉ lyric fm, Lorcan Murray's Classic Drive has 49,000 listeners (+6,000 BoB), Opera Night has 25,000 listeners (+6,000 BoB) and Daybreak has 26,000 listeners (+4,000 BoB).
Around the local and regional stations, Ireland's Classic Hits Radio has scored its highest daily listenership figures to date in today's JNLR. The station has increased its daily audience to 173,000, with weekly listenership rising to 31,000. Market share has also grown to 5.4% in the multicity area.
The station has also seen strong growth across its full schedule with Colm & Lucy Morning (+7,000), Classic Hits with Trina Mara (+1,000), Damien Farrelly in the Afternoon (+10,00) and Nighttime Talks with Niall Boylan (+3,000).
Radio Nova is celebrating its highest daily and weekly listenership in its 13 years history as it breaks the 100,000 daily listenership level for the first time. The station now has 103,000 daily listeners and 190,000 weekly listeners.
The station has also seen solid growth across its key breakfast and drivetime shows with 'Morning Glory wiht PJ & Jim' increasing to 46,000 and 'Nova Drive with Pat Courtenay' to 49.000 daily.
WLR FM has increased by 10,000 new listeners in the past 12-months, giving it a daily reach of 44,000, with 66% of all listeners tuning into the station each week.
Tipp FM now has 74,000 people listening each week, a 9% market share rise in the past 6 months.
Just over 50% of all adults across Cork City now listen to Cork's 96FM and C103 – the station is reporting an almost 5% growth over the last year.
Radio Remains a Beloved Medium #JNLR Results Released @RadiocentreIE @IBIreland @IpsosIreland @RadioTodayIE https://t.co/AjqSP9PWOY

— Learning Waves Skillnet (@LearningWaves) August 17, 2023
QUOTES
Ciaran Cunningham CEO Radiocentre Ireland said: "I am delighted to see that radio again has seen further growth in audience with a further 65,000 listeners each week. It is a testament to the hard work and investment from radio stations up and down the country creating brilliant content that over 3.3 million adults are listening to radio every single weekday, a record high in daily audience levels in recent years."
Peter Woods, Head of RTÉ Radio 1 said: "There are strong performances across all our core programmes, ensuring RTÉ Radio 1 is the primary destination for news, current affairs and for entertainment also. Our music programmes are also performing well, with good numbers for John Creedon and Louise Duffy consolidating her place in the schedule. On weekends Brendan O'Connor remains essential listening, while Colm Ó Mongáin, who is new to the schedule, has added numbers on Saturday and during the weeknights on Late Debate. This is a book that shows RTÉ Radio 1 is continuing to connect with audiences across right across the week."
Dan Healy, Head of RTÉ Radio Strategy and RTÉ 2FM said: "2FM is in good health following the publication of listenership results for the most recent period. In general, most of our programmes have experienced an increase in audience. Particularly pleasing for all of us at 2FM is the continuous growth at breakfast time with Doireann, Donncha and Carl. With each quarter the show experiences steady growth. Producer Grace Callaghan and right hand person Willem McCarthy also deserve credit for the good shape the show is in. The two lads from Cahir , not yet on air two years, are out performing 2FM's primetime share by 25%, this is a phenomenal result for The 2 Johnnies. Our new weekend schedule is also bedding in well and I look forward to the next set of results. As ever a massive thanks to our loyal audience and big welcome to our new listeners."
Managing Editor of Newstalk, Patricia Monahan commented: "We are delighted to see more listeners tuning in every day, choosing us as their talk station. We welcome them and look forward to engaging with them in conversation that counts in the coming months.
"We are particularly pleased to see The Pat Kenny Show, Moncrieff with Sean Moncrieff and The Anton Savage Show making significant gains and are delighted to see our unique combination of compelling content and companionship resonating with audiences."
Sinéad Wylde, Head of RTÉ lyric fm said: "Building on morning growth in the last book which has been retained with Marty in the Morning's 57,000 listeners, in this book I'm happy to see share gains right across weekdays, Saturdays and Sundays. In particular the growth is reflected in afternoon gains with an increase of 6,000 listeners for Lorcan Murray's Classic Drive and a 2,000 listener increase for Liz Nolan's The Full Score/ Aedín in the Afternoon programmes. Retaining growth in the 35 – 54 agegroup of listeners who have come to us over the last year confirms how new programmes such as Aedín in the Afternoon, Ambient Orbit and Séan Rocks on Sunday on RTÉ lyric fm are appealing to these new audiences. The 6,000 listener increase in Opera Night highlights the appetite for opera and classical music and reinforces RTÉ lyric fm's place in the lives of Irish audiences."
Fyona Smith, Managing Editor Today FM said: "Our audience is at the heart of everything we do, and we believe in exceeding expectations. Thank you to those who join us every day. We hope to continue to surprise you. Today FM is celebrating and our JNLR numbers reflect the dedication and commitment from Irelands' incredible Today FM team".
James Brownlow, Managing Editor, Music & Entertainment at Bauer commented: "By any standards, today's JNLR results are quite incredible. This is an unbelievable performance by Today FM, across all shows through the weekday. It's a super endorsement of all the passion, energy, and efforts of the whole Today FM team. To see national audiences, continue to choose Today FM day after day is what we're all here for".
Ian Dempsey said: "What can I say? Only thanks… thanks to every single person who chooses to spend breakfast time with us. You wouldn't be in this game if you didn't love what you do – I love it, the team loves it and I'll see you in the morning!"
Pamela Joyce commented: "I'm absolutely over the moon with the latest figures. The show team have worked so hard over the past year to bring the show to where it is today and I'm so grateful for their support and commitment. To the Today FM listeners: I can't thank you enough for tuning in and always being up for the craic!".
Ray Foley said: "I've always known that the discerning Today FM listener loves top quality radio, but I'm so grateful that you choose to listen to me instead. This is the best job in the world, JP and I are having the best time. Genuinely thank you so much for listening and joining in. Tell your friends!".
Classic Hits Radio and NOVA CEO Kevin Branigan said "Ireland's Classic Hits Radio is one of the largest radio stations in the country. We've put a huge amount of work into the radio station over the past few years is gratifying for us to see the audience growing so strongly on the key shows. We've one of the strongest presentation teams on any radio station in Ireland and I truly believe that the future is very bright for Ireland's Classic Hits Radio.
"Getting to 100,000 daily has been a long-time goal of ours and to get to 130,000 is just fantastic. We've worked really hard on making Nova better and better in recent years and it's gratifying to see it paying off for our team."
"We are thrilled and humbled by the exceptional loyalty from our listeners," said Michael Byrne, the Programme Director of WLR FM. "The increased radio ratings stand as a testament to the hard work and passion of our talented team, who consistently strive to deliver quality speech and music programs that resonate with listeners."


If you liked this story, we can email you more radio news and alerts. Just fill in the form below.