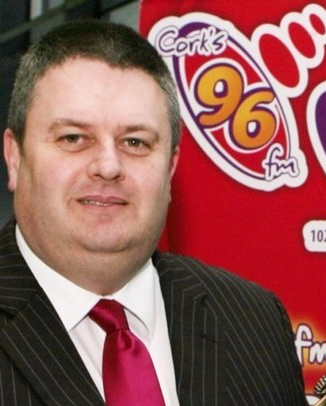 VIEWPOINT: Where is the next generation?
Kieran McGeary, Chief Executive and Programme Director of Cork's 96FM and C103 writes for Radio Today about the future of local radio talent.


"People who know me will be aware of my long commute to and from work each day. This affords me the opportunity to do some serious listening, not only to my own radio stations but to others also. Recently, I have become pre-occupied with the lack of change on programme schedules. Many stations that I listen to have stable line-ups in place and have had for many years.
Indeed, the audience success of the two brands that I look after – Cork's 96FM and C103 – is largely down to the consistency of a very strong line-up. 96FM for example is underpinned by big Cork personalities like Neil Prendeville; Ken Tobin; Derry O'Callaghan; Wayne Hilton and Trevor Welch along with adopted Corkonians Nick Richards; Steve Haze and Emmet Kennedy.
People of my age have all grown up with Ian Dempsey on Breakfast Radio – first on 2FM and now on Today FM.
I believe that there is a major problem coming down the line for the radio industry: where are the next generation of broadcasters coming from? Never since the pirate era of the 1980's have there been so many radio stations in Ireland. However, we don't seem to be attracting new talent to the on-air side of the business.
I think a lot of this is down to the current economic climate. Established presenters are not minded to move on to other opportunities and give up whatever security they have built up in their roles. Equally, stations haven't got the budget to train people up. Traditional training grounds like tech-op'ing programmes have been replaced by automation or fulltime staff having to take on additional duties in the interests of cost saving.
I look fondly back to 1987 when Des Whelan at WLR took a big chance on a 15-year old ME and allowed me take over presenting the weekly Sunday Breakfast Show. The experience that I gained in the following 5 years at WLR was invaluable to me. But as well as Des creating an environment for me to learn through experience, I had a passion for radio. That passion drove me to spend as much time as possible around the radio station watching the more experienced presenters at work and learning as much as possible. Getting paid was secondary and was a bonus.
I haven't any teenage Neil Prendeville or Ken Tobin wanna-be's knocking down my door at Broadcasting House in Cork. And I doubt I am alone in this.
Some stations have taken innovative steps. I'm thinking of WLR's annual course and the FAS scheme at Radio Kerry. Learning Waves has done fantastic work in training people once they are in the industry. But finding the next generation of local broadcasters to join the sector is one the major challenges facing the rest of us."
Kieran McGeary is Chief Executive and Programme Director of Cork's 96FM and C103 at UTV Radio Ireland.


If you liked this story, we can email you more radio news and alerts. Just fill in the form below.