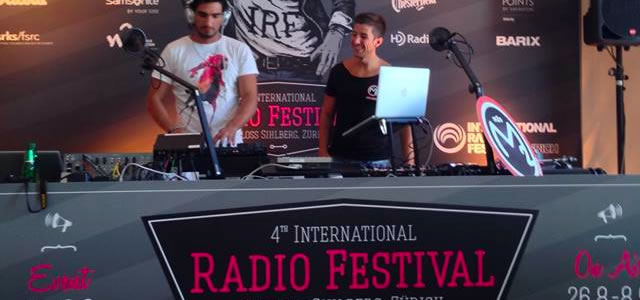 I've had a few people ask me exactly what the International Radio Festival is, and after sitting through a day of events, I can now explain.
And although this gathering, taking place at the moment here in Zurich, is in its 4th year, it's the first time I've attended.
I had visions of RadioDays Europe but much bigger, bolder and 20 times the attendees. After all, it's for the entire world to get involved with.
But in reality, this conference is based around DJs, presenters and producers. The sessions I've sat in so far have at around 30 people in, but the debate is certainly topical, interactive and interesting.
Yesterday, it was all about social media, music royalties and multi-platform. Today it's more about content and bringing radio programming to life.
Paul Noble, Managing Director of Pop-Up Radio is up first at 8:30 with Conor Lennon, Director of Off-Piste Radio Network talking about Branded Radio, then Dan and Phil from the UK's BBC Radio 1 will be sharing the secrets of success at 10:30.
RadioTodayLIVE is bringing you some of the fun via Twitter and radiotoday.ie/live, too.
But throughout the informal five day event there's this radio station broadcasting live from the reception area, with presenters and DJs from all over world doing programmes for everyone here to listen to (there's a loud speaker in the chill-out areas) and it's online for everyone else.
This is where the Festival's strapline "Listen to how the world sounds" comes from, and it's well supported by Swiss Air, Swiss chocolate makers and a popular maker of army knives. You can imagine how much I enjoyed the welcome pack.
I'll be audioboo'ing some of the guests later in the day so if you'd like to know more, keep an eye on our Audioboo page, and check out the online stream to quite literally hear how the world sounds.


If you liked this story, we can email you more radio news and alerts. Just fill in the form below.