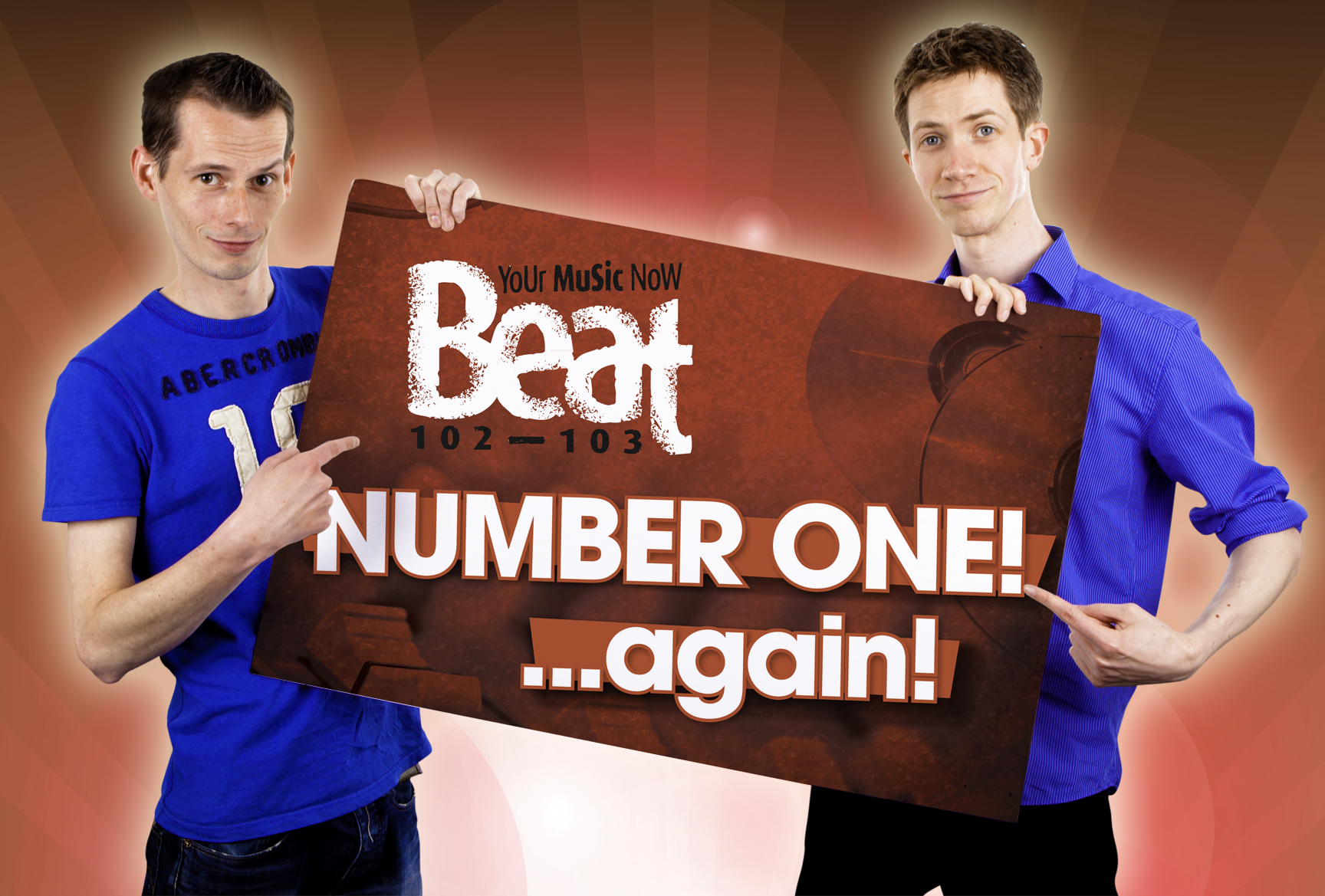 The quarter 3, 2013 JNLR figures are public for the latest listening figures for radio stations across the country.

It covers the 12-month period from October 2012 to September 2013, showing daily radio listening at 83% – that is 83% of all adults listening every weekday.
RTE Radio 1 is still the Nation's most listened to radio station with 861,000 people tuning in daily to hear programmes like Morning Ireland which also is the most listened to radio show in the country. The full effects of Pat Kenny's rather headlined move from Radio 1 to Communicorp owned Newstalk remains to be seen over the coming 6-12 months.
2FM is down again, but newly arrived boss Dan Healy has managed to stop the slide this time losing just 26,000 listeners representing 6% of its listenership year on year. On the Independent side Today FM has lost 36,000 listeners mainly outside of Dublin.
David Tighe who is Chief Executive of Independent Radio Sales said: "Ireland FM (the combined brand of local stations in Ireland) delivers the largest national audience offering and is without doubt the most effective way to reach the biggest share of radio listeners in the country. The strong set of figures released today continues to show that IRS network of stations are really in touch with listeners from within their communities in a way that national radio struggles to achieve. More brands want to connect with local audiences – with this in mind there really is no better option than through IRS"
Nationally just under 2,995,000 adults are tuning in daily to radio of some kind or other this represents 83% a figure slightly down on the powerful 87% of 2009.
In Dublin overall listenership dropped just 8,000 to 809,000 in total – an 80% Reach. UTV's FM104 is still Dublin's most listened to music station with 207,000 listeners. Programme Director of FM104 Dave Kelly speaking to RadioToday.ie this evening has said: "I am really delighted with these results with really strong results for all dayparts on Dublin's FM104. At breakfast time Jim Jim and Nobby with FM104's Strawberry Alarm Clock has nearly three times Ray Foley's (98FM) audience!!!"
Dublin's Q102 UTV's other Dublin outlet are celebrating Halloween tonight with a +1% percentage rise year-on-year in Market Share to 8.2% Primetime.
Whilst FM104's overall figure is actually down on this time last year it still holds the top slot in commercial radio with its nearest rival 98FM losing 33,000 listeners and dropping down 3 percentage points as well. Spin continue the Communicorp Group losses with 23,000 listeners down on the last survey book. Today FM and 2fm only report a meagre 77,000 and 66,000 listener respectively in the city.
Radio Nova has increased its market share in the Dublin area by 41% year-on-year. The station also experienced gains in its daily and weekly listenership figures and claims that it continues to grow at the expense of other major players in Dublin.
CEO Kevin Branigan said: "Market share is one of the most valuable measurements of listener engagement. NOVA has been growing consistently in Dublin, adding more and more to our share of listening in a market where share is very hard won. We're delighted with this result".
Radio Nova also points to a 9% gain in its daily listenership over the most recent three month period as evidence that it continues to surge forward in the city.
The latest figures come a week after the launch of the station's new breakfast programme, "Morning Glory", featuring presenters Joan Lea and Marty Miller. Branigan has high hopes for the new show and expects that it will attract new listeners to his radio station: "Joan and Marty have an unquestionable on-air chemistry. The station is firmly established in what is an extraordinarily tough and competitive marketplace, but Radio NOVA has continually managed to grow its audience share. I'm confident that Joan and Marty's show will appeal to a wider audience, opening up the station to a whole new demographic, whilst ensuring that our loyal listeners continue to get the music and the banter that has secured our position in the market."
Sunshine 106.8 has gone up the book. Joe Harrington, General Manager of the station said: "It is really great news for Dublin's Sunshine 106.8.For the third time in a row Sunshine has seen an increase in its audience. More Dubliner's are now tuning in everyday day to their favourite programme's and not only that but Dublin's Sunshine has also seen a significant increase in weekly listening."
WLR FM's Assistant Programme Controller, Michael Byrne is happy with his figures: "While we held our own in a lot of areas, this latest survey has shown some increases in our Monday-Friday programmes but it also shows that our weekend programmes are very strong.
"The radio business in Ireland is more competitive and challenging than ever and we couldn't do without the support of our advertisers. But particularly, we want express our gratitude to our many, many listeners here in Waterford – both those who have loyally supported us over many years and the very many new listeners who are continuing to tune in every day and who are also engaging with us on-line."
To the People's Republic of Cork and Kieran McGeary Chief Executive of Cork's 96FM is celebrating Halloween with a smile on his face saying to RadioToday.ie: "In Cork, UTV-owned Cork's 96FM and C103 are celebrating after seeing their market share increase to 47.7%. This is up from 45.3% three months ago and 40.1% a year ago. 53% of adults in Cork listen to the stations each day." Kieran said also remarked: "It may be Halloween, but we don't need to dress up these figures, they speak for themselves. 286,000 people listen to 96FM & C103 each week – that's 69% of people in our transmission area. Neil Prendeville's daily talk show on 96FM continues to be the biggest talk show on local radio with 117,000 listeners each day. Meanwhile, the Cork Today programme on C103 is now attracting more listeners than ever before."
Quasi-Nationally: Andy Matthews Programme Controller of Classic Hits 4fm tells us "Classic hits 4FM continues to be Ireland's fastest growing radio station outperforming the competition. Classic Hits 4FM has seen increases in daily reach of 24% Primetime AQH is up by 30% and market share in the multicity are is up by an amazing 26% in the last 12 months, proving that Ireland is loving Classic Hits 4FM.
"We know we have a lot to do but the team in Classic Hits 4FM are delighted with the results today and are working on some major plans for 2014."
Regionally: To the North West and North East first where iRadio continues to grow! The North West and North East now has a combined daily all adult reach of 203,000. In the North West region it has retained its position of the number one overall station for all adults – beating all stations including RTE Radio 1. The station is the market leader across fifteen counties in the 15-34 age group and iRadio's drive show 'iGo Home with Fergal Darcy' now commands 110,000 adults each day between 2:50pm and 5:50pm.
Leigh Doyle Group PD of iRadio said to us this evening: "This is another great result for iRadio. We're now five years into our licence and continued growth, as demonstrated today, is a sure sign that we're giving the audience exactly what they want. These great listenership figures combined with our recent nomination blitz for the Love Radio Awards is proof that iRadio's strategies for content output and creative commercial innovation are clearly having the desired effect."
Staying with Regional Brands and in the South East Beat 102-103 has retained its position as the most listened to radio station. Beat 102-103 now has 90,000 adult listeners tuning in every day in the region – more than Radio 1, 2FM, Today FM or any local station.
South East listeners are also staying with the station for longer – with a 21% increase in time spent listening to Beat over the past twelve months.
Head of Station Sound, Niall Power, says "It's our tenth birthday year and we're thrilled to have more record-breaking listenership figures to shout about! Our daily reach figure of 23% and market share of 14.8% put us ahead of all competition in the region.
"The secret is quite simple – we listen to our audience and deliver on what they want. Over the past twelve months, we've introduced exciting new talent on air, launched a new station sound, and executed exciting promotions like the Red Race and major events like the Beat On The Street to coincide with our tenth birthday.
"We're over the moon that the listeners have responded by spending even more time listening to us!"
The South West and Spin SW are showing steady enough figures with a 19% reach this time for JNLR Q3.
Locally around the country there have been significant losses in some areas with the biggest losses most notably being Tipp FM who have dropped a whopping -12% in terms of reach year-on-year and Galway Bay FM losing -9% year-on-year, Shannonside / Northern Sound lost -7% in the measurement of audience reach year-on-year since 2009.
South East Radio, Wicklow's East Coast FM, Highland Radio and the 2013 PPI Radio Awards multiple award winners Ocean FM all hold steady in the audience reach department. Limerick's Live 95FM and Midwest Radio are doing well with percentage point increases in audience reach year-on-year. Overall nationally although the Home Local stations are suffering an overall Market Share loss combined of -1.3%. Questions will now have to be raised at a local level and in some local Dublin stations too following these new figures released today.
In The Northeast and LMFM's Chief Executive Michael Crawley is very happy with the latest JNLR figures: "We continue to dominate radio listening in the Louth Meath area:
The LMFM market share is 30.1%
Radio 1 23%
2fm 12.7%
Today FM 10.4%
iRadio (Northeast) 3.7%
Newstalk 2%
56, 000 people listen to LMFM every day and over 16,500 are listening at any time during the 7.00am to 7.00pm weekday time segment.
The Independent Broadcasters of Ireland (IBI) is the representative body for Ireland's independent commercial radio broadcasters. IBI Chairman John Purcell has urged Minister for Communications Pat Rabbitte to seriously consider the listening habits of the audience as he contemplates the introduction of the new Public Service Broadcasting Charge. Mr Purcell pointed out that independent radio stations have a combined strength of 67% share of the market in comparison to 33% for RTÉ Radio.
"Minister Rabbitte will shortly begin examining the results of his recent consultation on the introduction of the new charge which will replace the television licence fee. The JNLR results need to form part of his considerations as they are the clearest indication of what the audience are actually listening to," said Mr Purcell.
"The Minister cannot afford to ignore the radio choice of 2.45 million Irish people who tune into independent radio stations every day. Such consistently high levels of listenership prove that Ireland's independent radio stations are providing a service to the public that is widely used performs an invaluable role in society and has become an integral part of our Irish identity in every county in the country".
A total of c16,000 people were interviewed during the survey period by Ipsos MRBI, on behalf of JNLR – Joint National Listenership Research – that is funded by all national, regional and local stations, BAI, AAI, and IAPI.
(C) RadioToday


If you liked this story, we can email you more radio news and alerts. Just fill in the form below.