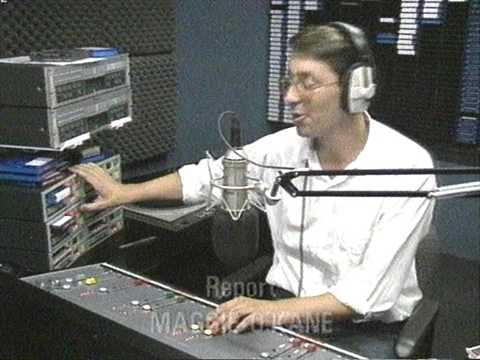 Today is 25 years to the day since the first independent radio station in Ireland launch, as FM104 celebrates a quarter of a century on-air.
As with anything, a number of changes have taken place since July 24th 1989, including the station name. FM104 was of course known as Capital Radio when it launched, shortly switching to Rock 104 before settling on the name we know today.
Here at RadioToday we've been in touch with a number of people who have lived through 25 years and more, and will bring you their personal memories in a number of articles throughout the day. John O'Hara, Paul Kavanagh, Mike Moloney and more are all contributing.
We'll also be chatting with UTV's Group Programme Director Dave Kelly who has been with Capital Radio since day one, looking back at the last 25 years and finding out how the station is celebrating the anniversary.
In John O'Hara's article, he writes "Radio as we knew it is dead, but being valiantly kept alive by its carers. Eventually the life support machine will be switch off, the valves will loose their glow and the frequencies will be allocated to pizza delivery drivers." John is a former Managing Director of Atlantic 252 and was a popular presenter on Q102, Century and more.
Paul Kavanagh, now Managing Director of Riviera Radio in Monaco writes: "While print media has continued to decline, radio listening for the last 25 years in most of the world has stayed strong and in many places increasing. I am glad to still be part of the industry."
Mike Moloney, from Nova and 2fm fame: "Except for the former pirates who were working at RTÉ, who knew the importance of what was happening with independent radio, it barely made a dent on the Corporate Consciousness. The attitude seemed to be, if you weren't RTÉ, you weren't worth worrying about."
These are just excerpts of longer articles which will be online throughout the day.
We've also got old jingles and airchecks to share – so keep one eye on our Twitter and Facebook as we celebrate 25 years of independent radio.


If you liked this story, we can email you more radio news and alerts. Just fill in the form below.