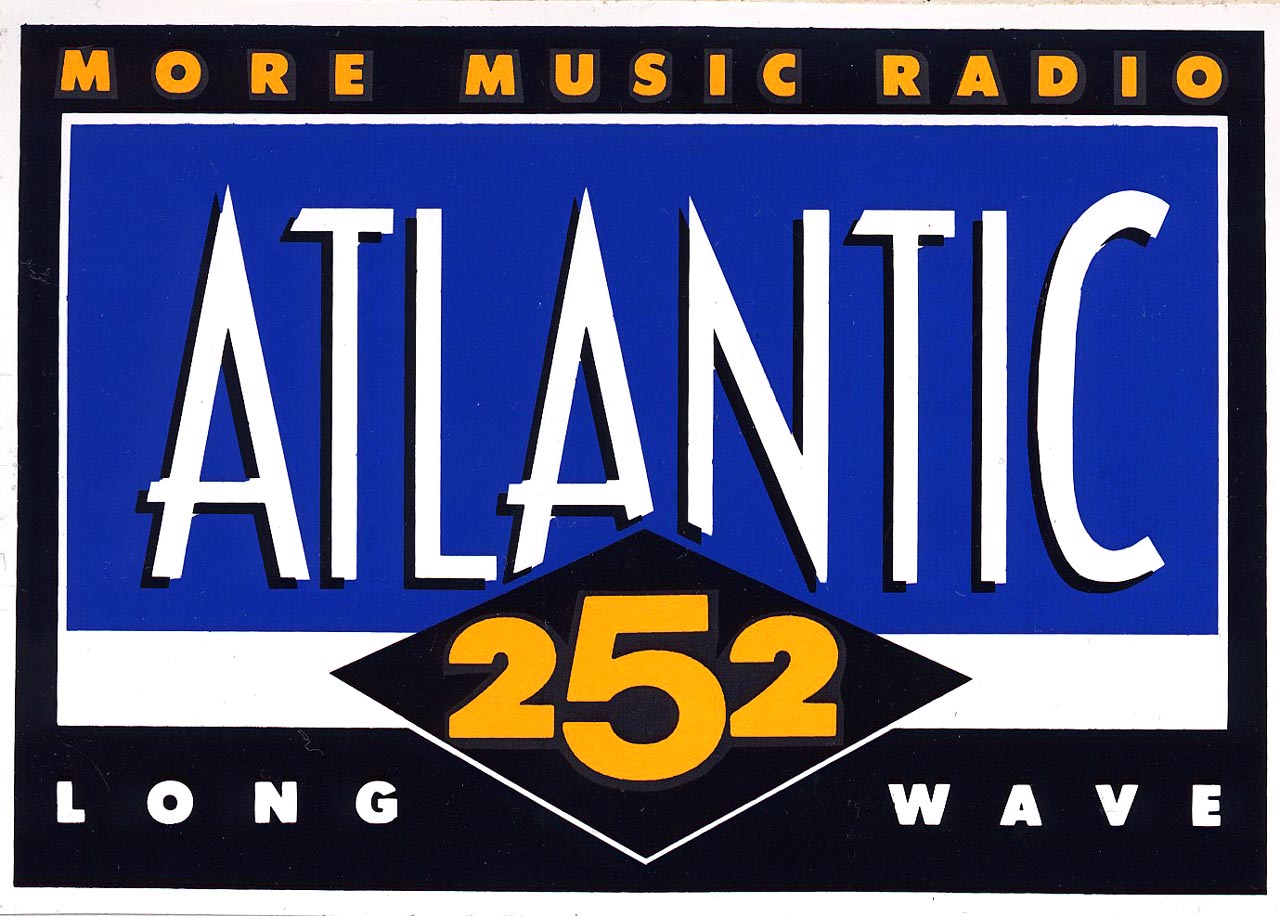 It's exactly 25 years ago since Atlantic 252 first signed on the air, and in celebration here's a tribute of the long wave giant.
It was an official tribute created and broadcast as the station closed on Thursday 20 December 2001, created by Eric Murphy and Enda Caldwell, commissioned by Atlantic 252's Managing Director John O'Hara.
Looking back, former presenter Robin Banks said: "I didn't realise until years later that I was a part of a radio revolution that people still ask me about today… I'm so proud to have been involved with the real and original Atlantic 252. During my time there I can honestly say I worked with the best, Sandy, Nicksy, Dusty, Charlie and a load more who made Atlantic the biggest commercial radio station in the world.. on Long Wave! It taught me a lot and I realised there was a lot more to this animal called radio than I thought… thanks 252."
The station launched at 8am September 1st 1989 and stayed on-air across Europe from Trim, County Meath till 2002. The frequency is now used for RTÉ Radio 1. Presenter Gary King launched the station saying: "Mine is the first voice you will ever hear on Atlantic 252." This was followed by a specially produced pre-recorded introduction tape that introduced everybody employed by the radio station on its launch day.
Today Gary King said: "Atlantic was one of those disruptive game changers. A great station with a piratical edge. Heady days, exciting times, I'll always be proud of what we did in Trim."
The station was home to Charlie Wolf, MaryEllen O'Brien, Andrew Turner, Nicky Schiller, Henry Owens, Al Dunne, Tony West, John Ryan, Jeff Graham, Dusty Rhodes, Sandy Beech, Robin Banks, Bam Bam, Steve Hayes, Simon Nicks, Rick O'Shea, Dan Harper, David Dunne, Matt Finlay, Tony Dibbin, Lois Lane, Cliff Walker, Derek Flood, Paul Kavanagh, Enda Caldwell and many many more.
Simon Nicks: "25 years ago today – Long Wave Radio Atlantic 252 began broadcasting. First song being Tears For Fears – Sowing The Seeds Of Love – with the voice of Gary King coming out of the radio! I listened on that day and was lucky enough to be part of the history of this station a couple of years later, when I arrived in Trim Co Meath. Was an amazing baptism in radio, and was surrounded by creative, passionate and good people, all with the aim to make a great radio station.
"I thank Kavo for giving me this opportunity, and have a special place in my heart for Kevin Palmer Dusty Rhodes Robin Banks Carl Kinsman Charlie Wolf and rest of the team – one of whom is sadly not with us anymore – but I'm sure Henry Owens is having a drink up there – like!"
Here's a video report of the problems the station caused with putting its 900 foot high transmitting mast up in Carkstown.
Here's The Pizzaman aka Gary Wilkinson in action!


If you liked this story, we can email you more radio news and alerts. Just fill in the form below.