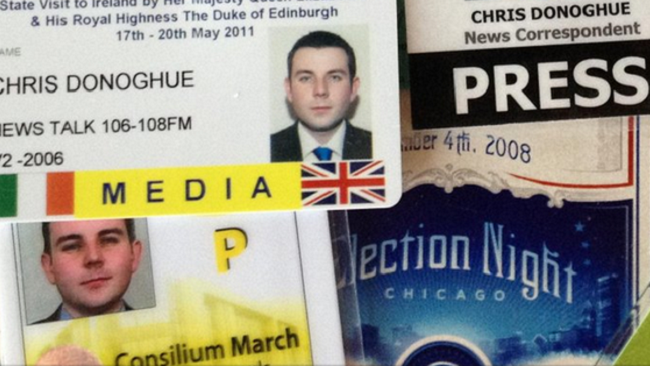 Newstalk Breakfast presenter Chris Donoghue has criticised the BAI's decision to partially uphold a complaint against him concerning an item featuring discussion of LGBT issues, describing it as "daft and depressing".
The complaint concerning the item on the Dublin Pride parade was focused on a perceived lack of fairness, objectivity and impartiality with regard to the upcoming referendum on same sex marriage. The part which was upheld by the BAI concerned the presenter stating his personal voting preference, as well as his impatience at not getting to cast his vote immediately.
In their defence, the broadcaster said that this was not a news & current affairs piece and added that while Donoghue did express his voting preference during the segment, there was no other expression of opinion in the piece – including from the panellists, both of whom were representative of Dublin Pride.
Speaking to RadioToday, Donoghue said that the ruling against him was made because "I had stated on Newstalk radio in June 2014 that I was pro same-sex marriage", adding that "this was not in a debate or a comment I made in a vacuum. This was a 20-minute discussion on the eve of Dublin Pride 2014 about a range of issues affecting gay people in Ireland. It is important to state that a date for a referendum on marriage equality was not called at the time, and still is not called at this time, so marriage equality was not the subject of current public debate in that context."
The breakfast host also added that he has "heard a myriad of unchallenged comment on all of these issues with current affairs broadcasters giving opinions and asking questions about all of these potential referendums. Why is it that the BAI has now made negative rulings against both Newstalk and RTÉ on the issue of marriage equality and none on these other matters of public debate?"


If you liked this story, we can email you more radio news and alerts. Just fill in the form below.