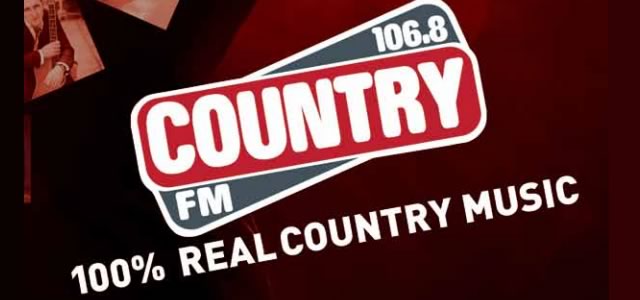 Country FM – who recently lost out in a bid to take over the niche music license in Dublin – have been granted a temporary license by the BAI to broadcast to Dublin and the South-East for 30 days.
Headed up by former radio presenters Brendan Magee and Mike Ryan, Easy FM Ltd. trading as Country FM were bidding, alongside URadio and incumbent Sunshine 106.8 for the niche music driven license for Dublin City and County – which Sunshine 106.8 won in July of last year.
Now Country FM – returning in a temporary guise – says they will be playing both American and Irish country artists and insist that it's a service which is badly needed in Ireland where country music is so popular and has a growing audience amongst younger people.
Former pilot with Aer Arann, Brendan Magee says: "I thoroughly enjoyed my time as a pilot. It was my childhood dream to one day become an airline pilot but family comes first and I'm thankful that I had the chance to follow my dream," he said. "My second love is country music and both myself and Mike are single minded in achieving the goal of setting up Ireland's first country music radio station".
Country FM will be available on 94.3FM in Dublin and 103.8FM in the southeast for 30 days from February 10th to March 12th.
To coincide with the temporary radio service, Brendan and Mike are also launching a brand new Irish country music TV show on "Bonanza Bonanza" which is available on Sky channel 266 and Freesat 157. "Ireland's Country" will be joining established country shows such as "Hot Country" and "Ireland West Music TV" and will feature the duo introducing Irish country music videos from a different Irish county each week, starting Tuesday February 3rd at 8pm.


If you liked this story, we can email you more radio news and alerts. Just fill in the form below.