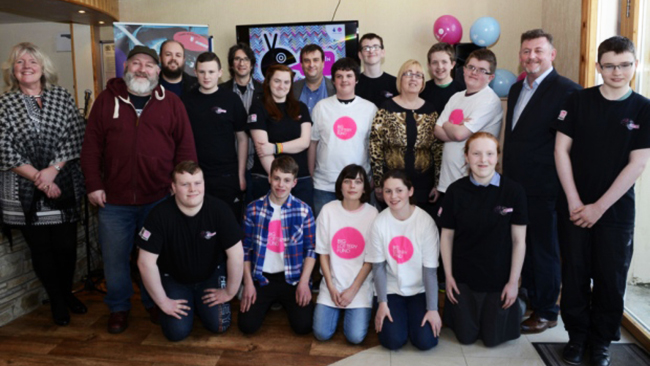 Teenagers with learning disabilities in Derry have launched "Tuned In Radio", a brand new station.
The state-of-the-art new studios in Springtown were launched recently by the young people, staff, volunteers and from the organisation's partners from across the north west, who also set up a production suite and created pre-recorded programmes to add to the live feed content on the new station.
They performed a number of songs at the launch including 'Jolene', '500 Miles' and their own self-penned reworking of the Paddy Nash and the Happy Enchiladas song 'Times Of Transition', with many joining in on the chorus line: "We are all individual works of art".
Tuned In were already involved in music, DJing, concert and video production before launching the station. Speaking at the launch, Station Manager Philip Conn said that in terms of local media, the new radio station was unique: "I don't think it's been done before in Derry with people with learning disabilities. It's great to the first so we will see how it goes from here. The whole idea of Tuned In Radio was to give young people with learning disabilities a voice and to build on their involvement in the local community. It's all about everyone in the community getting a chance to talk and other people getting a chance to listen about what's going on and get tuned in, and also for other community groups to come down and visit and have a go on the radio station and tell us what they are doing as well."
More information on the station can be found on their web site at tunedinproject.co.uk.


If you liked this story, we can email you more radio news and alerts. Just fill in the form below.