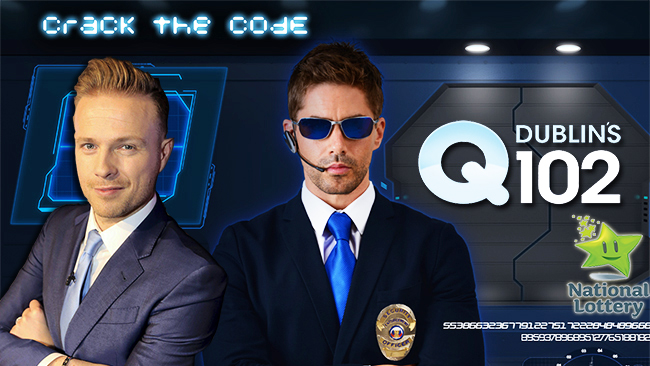 The National Lottery's "Million Euro Challenge" RTÉ TV game show has been accused of ripping off a well-known radio competition, currently running on Dublin's Q102.
The game show – hosted by RTÉ 2FM presenter and former Westlife star Nicky Byrne – includes a segment called "Crack the Code", where players need to guess a four-digit code to open a 'safe' and win cash prizes. The National Lottery web site also hosts a draw named "Crack the Code" which contestants enter using the stub from their €3 Million Euro Challenge tickets.
The Million Euro Challenge – which, due to lottery rules, is purely luck and not skill based – has been accused of being confusing and overly-complicated and has suffered from low audience figures.
Meanwhile, a radio game – also called "Crack The Code" has been running on UTV-owned Q102 in Dublin for the last four weeks and Sonic Bullet Ltd., who the station licensed the game from say the Million Euro Challenge show is using the format without their permission.
Sonic Bullet say they own the copyright for "Crack the Code", have registered it as a trademark in various territories around the world and have licensed it to stations in many countries including the USA, Canada, France and Britain – as well as here in Ireland.
Dublin's Q102 are using special software provided to them by Sonic Bullet Ltd. to generate a four-digit code and then allow callers to compete by keying in their four-digit guess on their phone's numeric keypad.
Speaking to RadioToday this morning, Q102 Assistant Programme Director Matt Dempsey said: "We're just so excited to be using such an amazing game! The response has been unreal and we even extended it by a week because it's so popular. People are playing it all day in work and having fun playing on the app . People love it cause it's easy to play using your phone . So far we've given away thousands of Euro over the last 4 weeks."
Dempsey declined to comment specifically on the allegation that the RTÉ TV game show are ripping off the format, although Sonic Bullet Ltd. – who own the format – did say: "Neither the National Lottery nor RTÉ contacted us or made any payment prior to the launch of the Million Euro Challenge".
Both RTÉ and the National Lottery declined to comment on the matter.


If you liked this story, we can email you more radio news and alerts. Just fill in the form below.