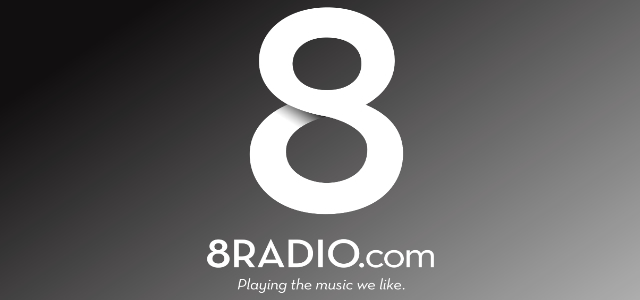 Multi-genre music station 8Radio.com has announced its return to FM from June 7th 2015 – and this time, they're adding Galway to the list of cities.
This is the 3rd year the station – which is the brainchild of Phantom founder Simon Maher – has taken to the FM airwaves, and it's the first year they've transmitted to Galway, alongside Dublin, Cork and Limerick – and it all kicks off for them this Sunday, June 7th!
Speaking to Radio Today, the station's Managing Director Simon Maher said he was delighted to be adding Galway to the FM broadcasts, particularly as it is a "city rich in musical heritage and amazing music venues".
From June 7th 2015 8Radio.com will broadcast live on the following frequencies:
Dublin (94.3FM)
Cork (106.7FM)
Limerick (105.5FM)
Galway (89.5FM)
The station will run every Saturday and Sunday until July 19th 2015 and again then at weekends from September 26th to November 22nd 2015. 8Radio.com say they believe that, by broadcasting on FM, they have an opportunity to further strengthen their audience and drive traffic towards their online presence.
8Radio.com say they have become the go to station to hear brand new music, classic tracks and everything in between, for audiences who are so often ignored by traditional radio stations, adding that they've found a niche among music lovers and those who may not currently consume much, if any, traditional FM radio.
Since their launch in Spring 2013, the station has broadcast 7 days a week with specialist music programmes each weeknight and live programmes all weekend – all provided through a variety of platforms, including live Internet streaming, bespoke Smartphone Applications, and temporary FM licenses.
Maher tells us that he and his team relished the new challenges and excitement that the station brings, adding: "At 8Radio.com our aim is to put the excitement and human engagement back into radio and we have built a brilliant team of more than 20 presenters and support staff, all of whom have a love of music and radio and this passion and enthusiasm comes across on air".
Maher also told us: "We realise that radio stations have to change with the times and that's why we have tailored our station to deliver something unique and compelling. There should be nothing revolutionary about playing The Frank & Walters followed by Sylvan Esso followed by Kate Bush at Breakfast. We play the music we like and it's just the natural thing to do. No auditorium tests, no focus groups, just lovers of music listening to and sharing great music in the company of passionate and knowledgeable presenters."
Speaking about the temporary FM broadcasts, he told us they're intended to act as a proof of concept for the 8Radio.com format – which comes with the tagline "Playing the Music We Like" – and are there to encourage more people to download the 8Radio.com app for their smart devices.


If you liked this story, we can email you more radio news and alerts. Just fill in the form below.