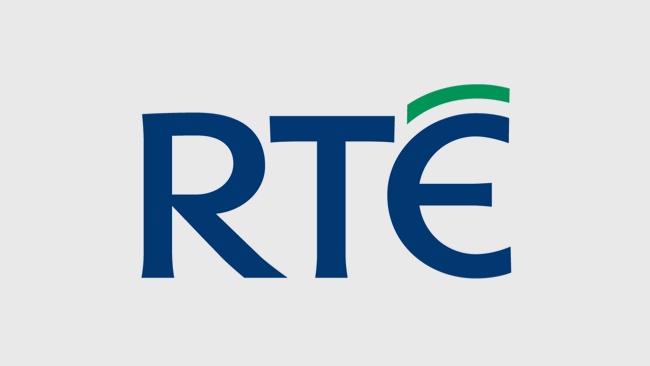 RTÉ blames Brexit for €19.7m loss in 2016
RTÉ has posted a Net Deficit after Tax of €19.7m for 2016, despite recording solid operating profits over the last three years.
The company blames Brexit and the €5 million reduction in public funding in the 2014 Budget, plus static income from the licence fee all contributed to RTÉ's financial results for 2016.
RTÉ also highlights a range of large-scale special events, including the centenary celebrations and commemorations, the General Election, Euro 2016, the Olympic Games and Paralympics, which contributed to the figures.
The information comes from its Annual Report which also highlights RTÉ's achievements in 2016, including:
Biggest ever civic event in history of state, RTÉ Reflecting the Rising, staged by RTÉ on Easter Monday attended by 750,000 people
More than 3 million people tuned in to RTÉ's television coverage across the Easter commemorative weekend
RTÉ Player delivered a record 4.2million streams per month and more than 50million overall, up 10 million on 2015
Over 1,000,000 people tuned into RTÉ Radio 1 each week
885 hours of original sport programming delivered by RTÉ Sport, including memorable Euro 2016, Olympic Games, Paralympics and GAA coverage.
RTÉ Orchestras, Quartets and Choirs performed to the delight of more than 184,000 people, up 28,000 year-on-year
RTÉ.ie had an average of 54million page views each month in 2016
Saorview became the largest television platform in Ireland
Dee Forbes, Director-General RTÉ, said: "2016 was a financially challenging year for RTÉ. Hosting and covering the most important anniversary in the history of the state coincided with a General Election, a NI Assembly Election, the UK EU Referendum, a US Presidential Election, the Euros, Olympics and Paralympics. The cost of the centenary events and coverage was an onerous one for RTÉ to absorb, while commercial revenue struggled for growth and public funding remained static. Despite these challenges, RTÉ delivered first-class election and sports coverage and analysis to our audiences on all platforms, and an ambitious centenary programme that we can all be very proud of.
She added, "The investment of proceeds from the recent sale of land and plans to significantly reshape the organisation will better equip RTE to meet the needs of our audiences in what is a very challenging market. However, as I said last week, the current uncertainty around the TV Licence Fee system, both in its current performance and in how and when it might be reformed, is making it almost impossible for RTÉ and those reliant on us, to plan ahead. The failure to reform and modernise the current TV Licence system is costing jobs across the sector, causing a stark reduction on Irish made TV programming, threatening the provision of trusted news and current affairs and is having a stifling effect on the potential of the Irish broadcasting sector as whole."
Moya Doherty, Chair of the RTÉ Board, commented: "While celebrating all that was achieved by RTÉ in 2016, the Board also has to consider many of the challenges facing public-service media and how we can address these. The achievements – growth of RTÉ's digital services, the excellence of RTÉ's investigative journalism, the tremendous coverage of Ireland's centenary and much more besides – are against the backdrop of huge financial challenges, many of which are ongoing. The Board is committed to continuing to work with the Director-General to address these challenges, to help in the development of RTÉ's new five-year strategy and the important evolution of Ireland's national public media."
See rte.ie/annualreport for the full report.


If you liked this story, we can email you more radio news and alerts. Just fill in the form below.