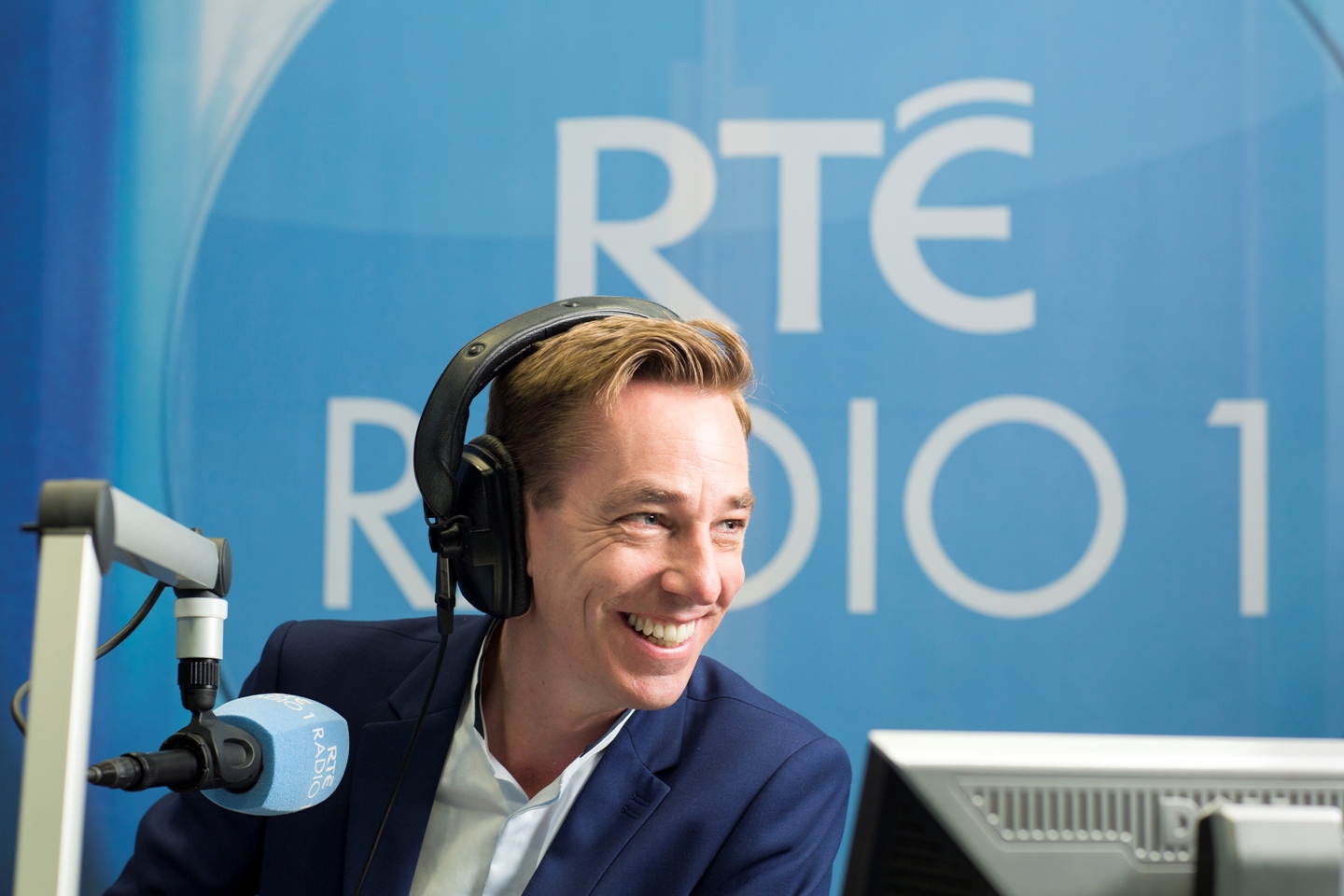 Ryan Tubridy remained the highest paid presenter at RTÉ in 2015, according to new figures published by the broadcaster today.
Ryan earned €495,000 – the same as the previous 12 months in 2014.
New to the 2015 list is Ray D'arcy, earning €400,000, putting him in second place ahead of Joe Duffy who earned €389,000 in 2015 (down from €416,893 in 2014).
Also new to the Top 10 highest paid presenters is Claire Byrne, who took home €201,500 in 2015, and Nicky Byrne who earned €200,583 for his 2FM show. Darragh Maloney is in 10th place with a pay packet of €188,803 in 2015.
The rest of the Top 10 is made up of Miriam O'Callaghan (€299,000), Marian Finucane (€295,000), Sean O'Rourke (€290,113), Bryan Dobson (€195,913).
George Lee, Richard Crowley, Colm Hayes and Derek Mooney are no longer appear on the list.
The fees cover earnings for 2015, and as in previous years, are published two years in arrears. The latest earning figures for 2015 demonstrate a reduction of 34% as compared to fees earned in 2008. The reduction continues to exceed the publicly-stated commitment given by RTÉ to reduce fees to on-air presenters by at least 30% compared to 2008 levels.
RTÉ Director-General, Dee Forbes, said: "The audited figures released today for 2015 sees RTÉ maintain our commitment to reduce these earnings by 30% as compared to 2008 levels, while continuing to value the significant contribution our presenters make to public media and to RTÉ's ability to optimise commercial revenue to support our public services.
"This will continue to be an area of focus for me, as I look to reduce costs across the organisation.
"The issue of gender pay is an important one. It is crucial to understand, in terms of the Top 10 figures released today, that many factors influence presenter fees – there are significant variations in programme commitments, broadcast hours and audience numbers.
"As stated recently, RTÉ's new Director of Human Resources, Eimear Cusack, has initiated a review of role and gender equality across the organisation. In parallel with that, I will also be working with channel and station management to look at greater representational equality in terms of the make-up of our contributor panels."
The top ten earners are:
1. Ryan Tubridy – 495,000
2. Ray D'Arcy – 400,000
3. Joe Duffy – 389,988
4. Mirian O'Callaghan – 299,000
5. Marian Finucane – 295,000
6. Sean O'Rourke – 290,113
7. Claire Byrne – 201,500
8. Nicky Byrne – 200,583
9. Bryan Dobson – 195,913
10. Darragh Maloney – 188,803


If you liked this story, we can email you more radio news and alerts. Just fill in the form below.