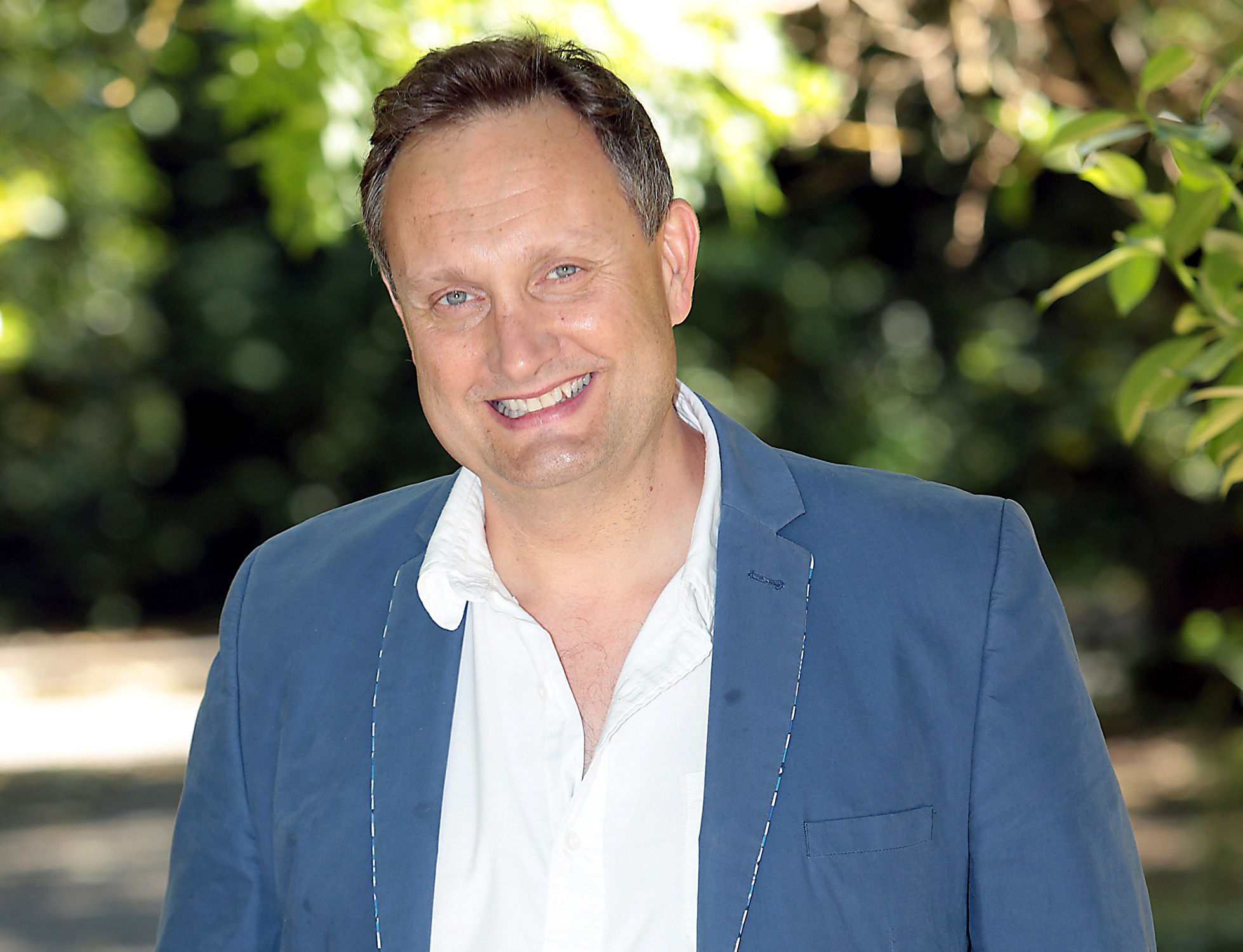 Today FM listeners have been voting for their favourite Gift Grub from the past 20 years to celebrate its anniversary.
Tomorrow afternoon (Saturday) from 2-4pm on Today FM, Ian Dempsey and Mario Rosenstock will present a special show as they count down the top 20 Gift Grub sketches as chosen by listeners and reveal the Number 1 Gift Grub from the past two decades.
Voting closed this morning (Friday) after almost 5,000 votes had been cast.
This morning (Friday) on The Ian Dempsey Breakfast Show, the shoe was on the other foot as a host of Gift Grub favourites called in to congratulate Mario on 20 years of satirical success.
Miriam O'Callaghan, Francis Brennan, Ronan O'Gara and Ronan Keating, who have all regularly found themselves featuring in the daily sketches, showed there were no hard feelings as they acknowledged the huge contribution Gift Grub has made to Irish entertainment.
Mario also got a taste of his own medicine as his former workmate; Ray D'Arcy offered his congratulations on the milestone!
Today FM Programme Director, Adelle Nolan commented: "Over the last two decades Gift Grub has consistently created some of Today FM's finest moments. Mario's passion for his art is unwavering and always evolving and is the reason that Gift Grub captures the heart and mind of the nation every weekday morning. To continue to make people laugh for 20 years is indeed .. a Gift!"
Ian Dempsey said: "Since 1999, There's been over 6,000 Gift Grubs and it's hard to find one I don't find funny. I love being a small part of it and I'm glad that listeners to the Breakfast Show are still enjoying it. A lot of people think it's Jose (Mourinho), but I think Mario is The Special One!"
Mario himself said: "I've had my head down for twenty years and every so often you come up for breath and you look around, and everybody's around you smiling and clapping, with a cake. And you wonder, how did that happen? Then somebody says: 'now, what are we doing tomorrow?' And that's what we do, that's live radio and that's Gift Grub.
Still to this day, I always hold onto the texts from listeners, which say 'stuck in traffic, just looked at the person in the car next to me cracking up with laughter at the exact same time as me and we both know we're listening to the same thing."
Gift Grub, which is created by Mario Rosenstock and Ian Dempsey and produced in Today FM's Marconi House studio first hit the airwaves on The Ian Dempsey Breakfast Show back in May 1999. Key characters back then included Bertie Ahern and later, Roy Keane (which developed into 'Radio Roy') and José Mourinho.
In July 2018, Mario began hosting his own radio show on Today FM 'Mario's Sunday Roast' (11am-1pm).


If you liked this story, we can email you more radio news and alerts. Just fill in the form below.