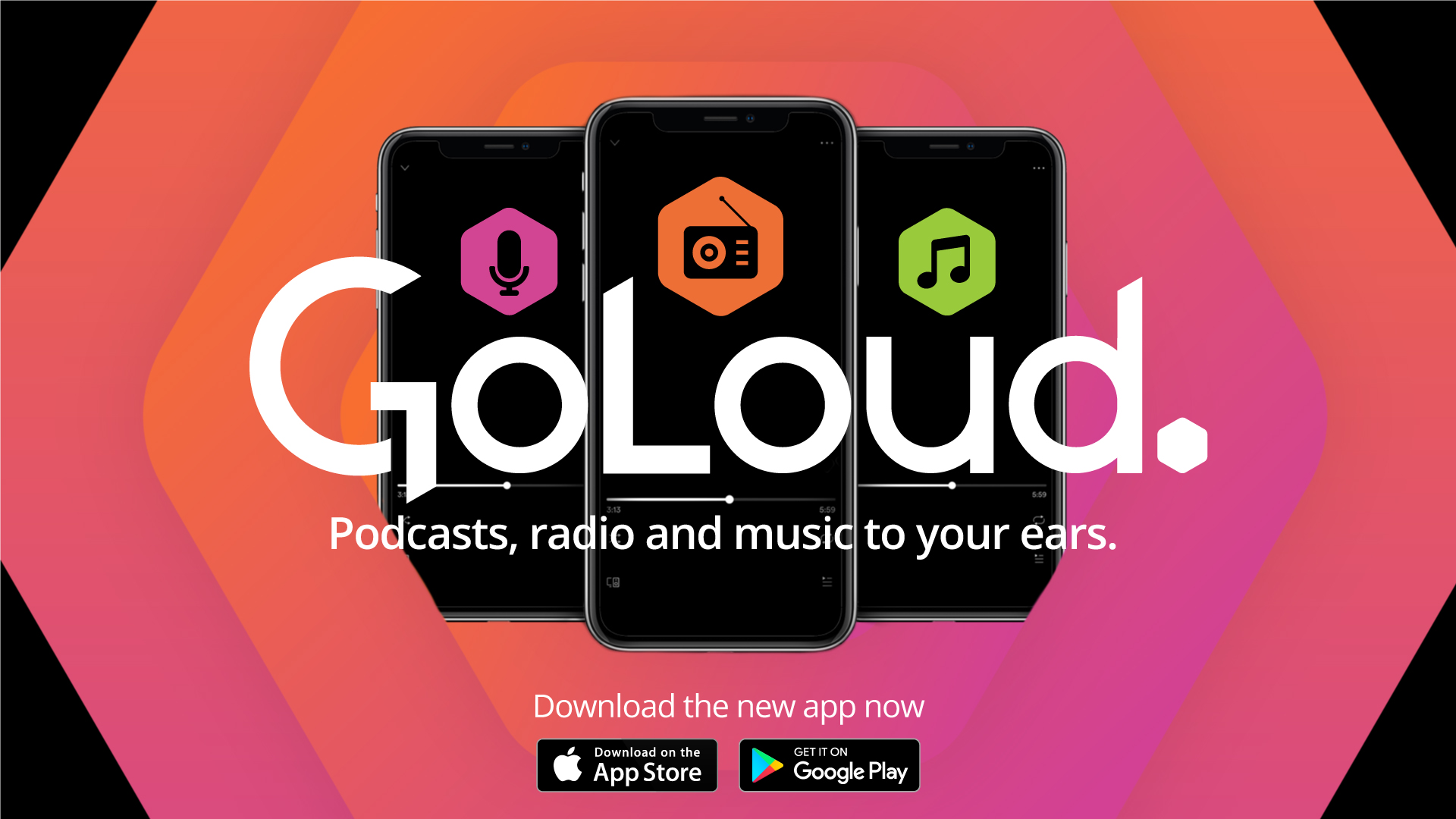 Communicorp Media has launched GoLoud™ a new app featuring all of its radio stations in one place.
It will also provide Irish and international podcasts and a selection of mood-based playlists and digital music stations.
With a tagline of 'Podcasts, Radio and Music to your ears', GoLoud™ is available to download from today via iOS and Android.
Commenting on the launch of GoLoud™, Adrian Serle, Communicorp Media Group CEO said: "This is a game-changer for Communicorp Media, one that sees us firmly place ourselves in the audio market. We have some of the best radio content, and highest profile presenters in the country, and have now created a single free-to-use app for consumers to access any of our 16 radio stations, expertly curated music playlists, and the best selection of Ireland's most listened to podcasts.
"GoLoud™ will target new and existing consumers to use the platform, introducing them to new and exciting brands and content that they may have never listened to previously. GoLoud™ enables the listener to discover new podcasts, curated playlists and live radio, and seamlessly move between them. GoLoud™ will be available via app, website, smart speaker and in-car."
Communicorp stations currently promote their own individual station apps, but these will be replaced by GoLoud, and are included in the cross-industry promoted Irish Radioplayer.
Commenting on the shift in the audio market, Mr. Serle added, "Within the next three years 50% of Irish homes are expected to own a smart speaker, 75% of whom will use it to listen to 'their' radio station. Consumption habits are changing, as are the range of audio services people are now listening to.
"Research has shown that listeners want more digital audio content and they want a service that makes it easy to discover and listen to great radio, podcasts and music streams: GoLoud™ is that service."
Alan Cox, CEO, Core Media welcomed the launch of GoLoud™ into the market: "GoLoud™ is a progressive investment by Communicorp Media. The presentation of its radio brands and content is both appealing and engaging, and the addition of curated podcasts expands the offering through a good blend of quantity and choice. The branding and structure of the app also gives the company scope to broaden the offering in the future, which will be interesting to watch."
GoLoud™ launches with a radio and digital advertising campaign from today.


If you liked this story, we can email you more radio news and alerts. Just fill in the form below.