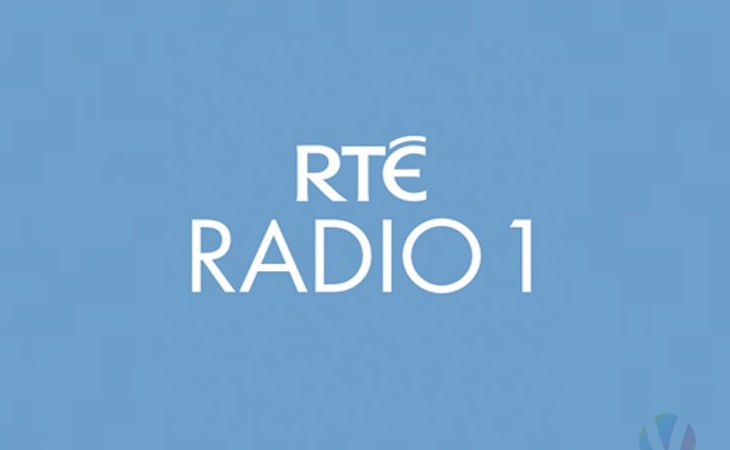 Documentary on One is returning to Radio 1 weekends as part of a number of summer schedule changes at the station.
To begin, Documentary on One will air Saturdays at 2pm starting this weekened, before moving to 1pm from 20 July. Each Saturday documentary will be repeated on Sunday nights at 7pm. While online, the Documentary on One continues to share an archived doc each Tuesday.
Second Captains promises light-hearted banter, lively chat, and profile interviews every Saturday morning at 10am.
Ronan Collins will have guests including Elaine Paige, Chris De Burgh and Johnny Logan. The Collins Collection is a chance to hear stories from the road, reflections from long and esteemed careers, Sunday mornings at 10am.
From next week on Tuesday nights, Fionnuala Sweeney looks at dementia, from diagnosis, to carers, to end of life care in this new programme Let's Talk Dementia. Fionnuala will investigate the impact of dementia from a neurological perspective, from a carer's experience and, most importantly, from the people themselves.
Across the summer months, RTÉ Radio 1 will celebrate 50 years of Sunday Miscellany. Miscellany50: The Archives is a theme-inspired series of hour-long programmes featuring a selection of new short writing first broadcast on Sunday Miscellany on RTÉ Radio 1.
Pantisocracy with Pantibliss makes its come back in July inviting listeners back into a 'cabaret of conversation'. Panti, along with guests Joe Caslin, Maser and Aoife Kelleher begin the season with 'The Writing on the Wall'. In this first episode, guests talk social change, while joined by spoken word artist Natalya O'Flaherty and music by Damien Dempsey.
Brenda Donohue's Like Family takes an observational stance sharing portraits of life lived in Ireland exploring relationships within family. With significant challenges facing different generations, Brenda will travel around the country to chat with people about digital detoxing, eco families, family summer holidays and lots more.
As well as live coverage and commentary across Saturday and Sunday Sport, The Championship with Brian Carthy previews the weekend sporting action on Friday nights at 10pm while The Marty Squad on Sunday evenings will travel the country to meet the fans and get their post-match analysis.
Ray D'Arcy will take his programme out of the studio this July. On July 8th Roy is broadcasting from around the Shannon. And in August, Ryan Tubridy will make his return to the Wild Atlantic Way following a listener's choice contest across the summer, where listeners will be giving their suggestions to Ryan for the best Wild Atlantic Way experience.
From July, Sinead Mooney will host Playback, Sunday mornings from 9am. Across the summer schedule, you'll also hear the voices of Katie Hannon, Maggie Doyle, Brendan O'Connor, Kathryn Thomas and Miriam O'Callaghan.
'Sure T'was Better' presented by Will Hanafin will return this August. Will and his panel including Emer McLysaght,Jules Coll and Pauline McLynn will take listeners through the RTÉ archives looking at how attitudes have changed over the decades and finding out where are they now?
Brainstorm presented by Ella McSweeney will explore new ideas and insights on Ireland and the world, with Irish third level institutions, and the Irish Research Council. What's the latest thinking behind some of the biggest questions we face? Find out when Ella McSweeney takes to the air from Thursday August 18th.
Music will also feature across the summer months with Ruth Smith presenting Simply Folk, Céilí House will broadcast from the Willie Clancy Summer School in Miltown Malbay and Arena will broadcast from the Galway International Arts Festival, both in the month of July.
RTÉ Radio 1 will also broadcast from Fleadh Cheoil na hÉireannin Drogheda this August.
Musician and songwriter Niall Toner will return for the summer months presenting Roots Freeway. South Wind Blows presenter Philip King will present a two hour special on 22 June, celebrating Irish folk music just four months out from the RTÉ Radio 1 Folk Awards. On the August Bank Holiday Strings Attached, a new feature with the RTÉ Concert Orchestra, will celebrate the music of Zoe Conway presented by Aoife Nic Cormaic.
Head of RTÉ Radio 1, Tom McGuire said "RTÉ Radio 1 is the home station for more than a million Irish listeners every week. The summer gives an additional opportunity to introduce new formats, voices and content to the schedule which I know will add to the colour and enjoyment to the listening experience."


If you liked this story, we can email you more radio news and alerts. Just fill in the form below.