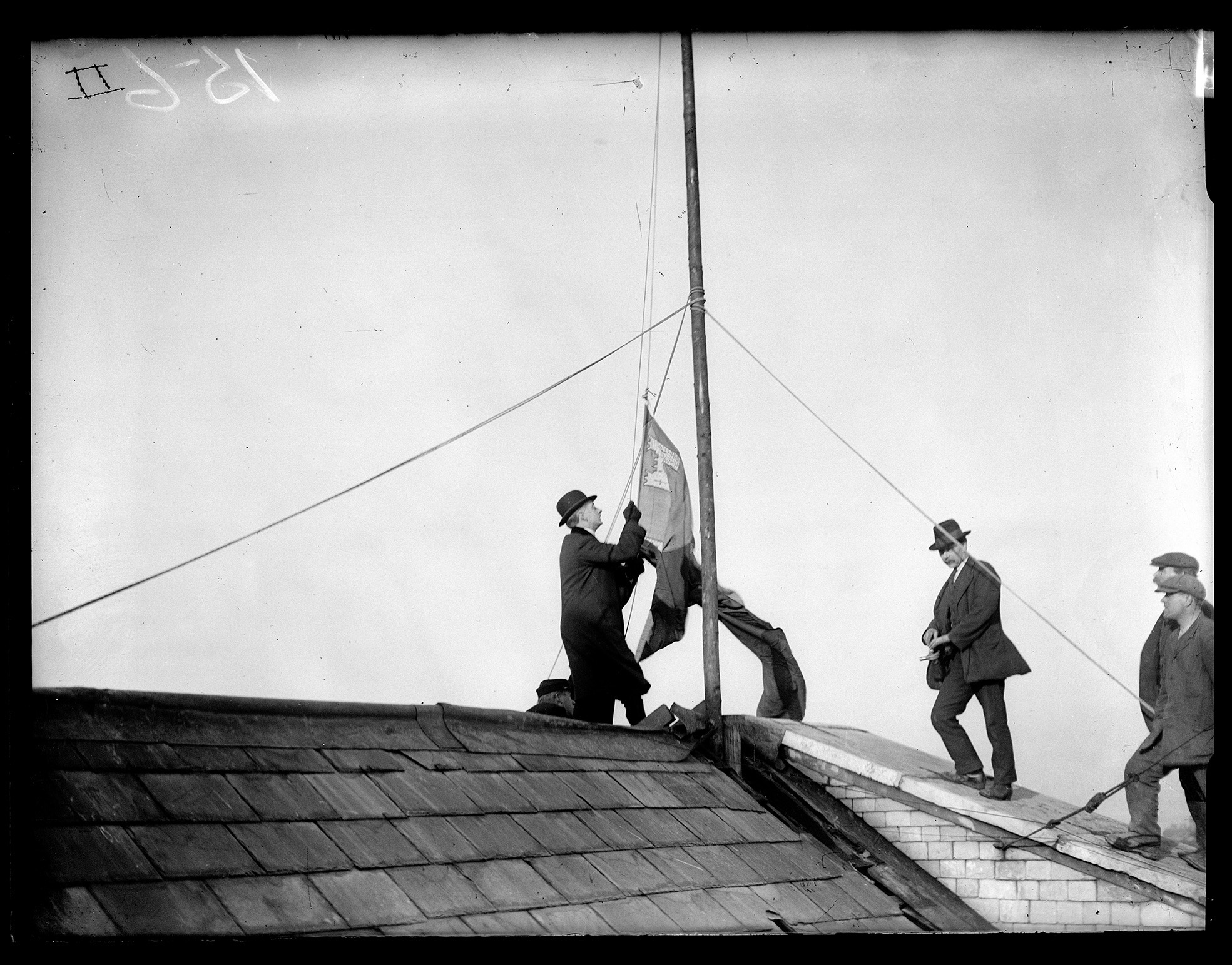 The Irish Free State came into being on 6 December 1922, and a new series starting on RTÉ Raidió na Gaeltachta on 15 January will examine how the fledgling state achieved its unique standing on the world stage over the course of the last one hundred years.
There will be ten programmes in the series, titled An Stát Úr Nua, which will focus on the challenges various major historical events posed for Irish diplomats.
Former ambassadors Noel Dorr, Seán Ó hUiginn, Máirtín Ó Fainín, Donal Hamill, Noel Fahey, Paula Ní Shlataire, Gearóid Ó Cléirigh and Antóin Mac Unfraidh recount their own memories of events such as the nuclear arms race, UNIFIL, The Troubles, The Malvinas War, The Gulf War, the outbreak of Mad Cow Disease, The Good Friday Agreement, 9/11, the rejection of the Nice Treaty, and the economic collapse of 2008, as well as many more.
The series will explore how the work of Irish diplomats in the areas of neutrality, human rights, peacekeeping, the diaspora, partition, Europe, Irish Aid, culture, business, and Irish membership of the UN Security Council, earned Ireland the significant standing it has on the international stage today.
Each programme in the series An Stát Úr Nua, will also feature a panel of experts, who will assess the state's approach and discuss what can be learned from the last one hundred years. These experts will include, among others, Niall O'Dowd, Prof Fionnuala Ní Aoláin, Prof Niall Ó Dochartaigh, Noelle O'Connell, Séamus ̦Ó Tuathail, Doireann Ni Bhriain and Ragnar Almqvist.
The first programme of the series on Sunday 15 January at 7 pm, will focus on the issue of Ireland's status as a neutral state. Former ambassadors Noel Dorr and Antóin Mac Unfraidh will recount their own experiences dealing with the issue, and we'll hear discussion and analysis from historian Aindrias Ó Cathasaigh, former Government Press Secretary Eoghan Ó Neachtain, and barrister Cecelia Ní Choileáin.
This series is produced by Scun Scan Productions, with the support of the Department of Foreign Affairs and the BAI. Dónall Ó Maolfabhail is series presenter and producer.
An Stát Úr Nua will be broadcast on RTÉ Raidió na Gaeltachta at 7 pm every Sunday from 15 January. The programme will be available to listen back on the website rte.ie/rnag.


If you liked this story, we can email you more radio news and alerts. Just fill in the form below.